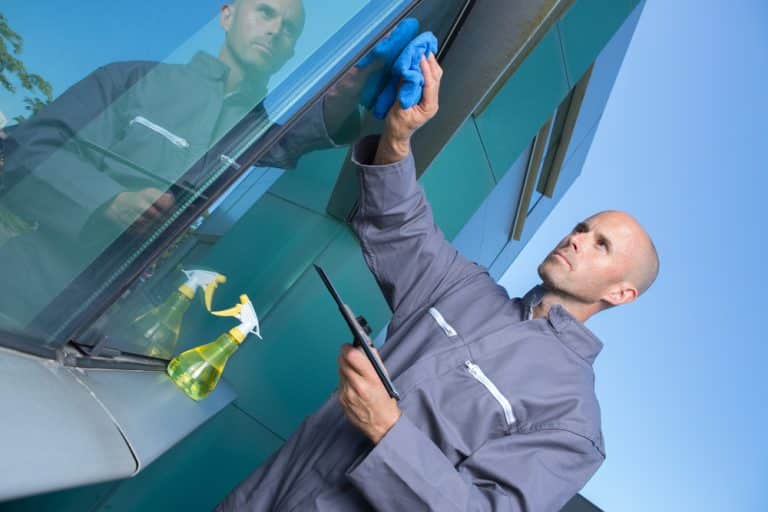 In the United Kingdom, there have been several high-profile cases involving window cleaners who have been accused of breaking the law. In one recent case, a man was arrested after he was caught cleaning windows without a license. In another case, a woman was fined for using an illegal ladder to reach her second-story window.
And in yet another case, a man was sentenced to community service for cleaning windows without the proper insurance. These cases underscore the importance of being aware of the legal requirements for window cleaning in the UK. First and foremost, all window cleaners must be licensed by the local authority.
They must also carry liability insurance in case of accidents. Finally, they must use only safe and approved methods and equipment. By following these simple guidelines, window cleaners can avoid any legal problems.
If you run a window cleaning business venture, or are thinking about starting one, in the United Kingdom, there are certain areas of legislation you need to know about. Find all the details you need below.
What licences does a window cleaning business need?
A window cleaning business needs to obtaining a license from their local council if you plan to start offering window cleaning services in Scotland. Generally, licences last for three years. In order to obtain a license, you must have third-party indemnity insurance. If your local council requires a licence, you can apply online on Gov.uk.
You will need to register as an upper tier waste carrier (or the equivalent in Scotland) if you plan to dispose of your customers' controlled waste as part of your services:
The Environment Agency in England
Natural Resources Wales
The Northern Ireland Environment Agency (part of the Department of Agriculture, Environment and Rural Affairs – DAERA)
The Scottish Environment Protection Agency (SEPA) in Scotland
British Standard BS 8213-1:2004
It provides guidance on cleaning materials and methods for windows, doors, and roof lights.
Working at height
Regulations concerning work at height require that no work at height be performed unless a risk assessment proves that other methods of performing the work would be safer than at height. It is mandatory to follow specific safety procedures when performing work at height. For more information, go to the HSE website's Window Cleaning section.
Protective clothing
To protect your employees from risks to their health and safety, you may need to provide protective clothing, such as helmets, for window cleaning work. On the HSE website, you can download the publication Personal Protective Equipment (PPE) at Work for more information.
Use of potentially hazardous substances
'Hazardous' substances such as cleaning products must be protected from employees by the Control of Substances Hazardous to Health (COSHH) regulations. When purchasing hazardous products, safety data sheets must be provided. In order to minimise or eliminate the risk to your staff from using the product, use the information on the sheet to assess the risk. Safety training and information must be provided to your staff regarding the use of these chemicals.
Fair trading
Businesses and tradesmen are required to follow special legislation to ensure they deal with consumers fairly and honestly. In addition to consumer contracts, they cover price information. More information can be found on the Trading Standards Business Companion website.
Health & Safety, fire
Fire safety legislation and workplace health and safety regulations must be followed. Safety and health are covered under this policy. As an employer, it is your responsibility to ensure that your employees are safe at work, including training them to use work equipment such as ladders, pressure water cleaners, hoists, and cherry picker platforms safely. Companies can prove that cherry picker operators are properly trained through schemes like the Independent Training Standards Scheme and Register (ITSSAR).
Describe how you carry out risk assessments and how you comply with COSHH regulations, protect yourself from injury with protective clothing and equipment, and prevent falls in your policy statement. The Federation of Window Cleaners (FWC) and Health and Safety Executive (HSE) provide a wide range of health and safety publications, including info on ladder safety and working at height.
Read more: Sector trends for window cleaning industry
Employment legislation
Employment legislation must be followed by anyone who employs employees. Employment policies, sick pay, maternity leave, paternity leave, discrimination, discipline, grievances, dismissals, and redundancies are all important areas of legislation.
Insurance for a window cleaning business
Insurers and insurance brokers can provide you with guidance on what insurance cover you need by law, along with other coverage that is appropriate for your business. The following might be included:
Public liability
Employer's liability
Cover for accidental damage to property, including broken or scratched glass
Premises, premises contents and stock (for example cleaning supplies)
Equipment on site – like water fed pole systems
Working at height
Business interruption
Motor insurance (for business vehicles)
Taking out third party indemnity insurance is a requirement for obtaining a license if you work in Scotland.
Find out about insurance packages negotiated by the Federation of Window Cleaners (FWC) for members. Insurance premiums may be reduced as a result of using telescopic water fed poles.
Conclusion
Any business needs to be aware of the legal issues that may affect it, and window cleaning businesses are no exception. There are a number of regulations that window cleaners need to be aware of, from health and safety to data protection. Failure to comply with these regulations can result in hefty fines, or even the closure of the business.
As such, it is essential that window cleaners take the time to familiarise themselves with the relevant legislation. This may seem like a daunting task, but there are plenty of resources available to help, from government websites to specialist legal advice. By taking the time to understand the legal issues that affect their business, window cleaners can help to protect themselves from potential problems further down the line.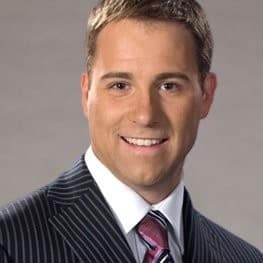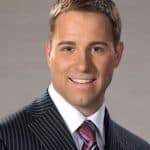 Seasoned professional with a strong passion for the world of business finance. With over twenty years of dedicated experience in the field, my journey into the world of business finance began with a relentless curiosity for understanding the intricate workings of financial systems.