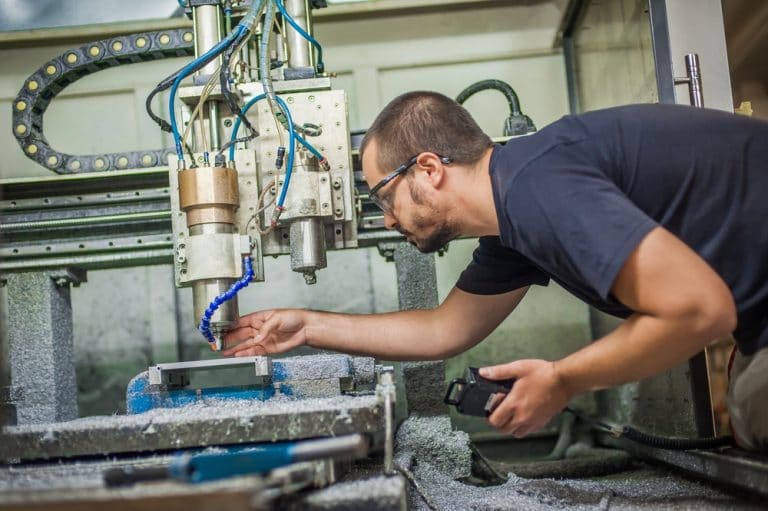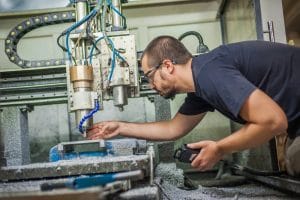 Starting an engineering company can be a complex and daunting task, but with careful planning and a solid business plan, it can be a successful venture.
First, you will need to choose the type of engineering company you want to start. There are many different types of engineering, including civil, mechanical, electrical, and software engineering.
Once you have decided on the type of company you want to create, you will need to obtain the necessary licenses and permits. In addition, you will need to find qualified employees and develop a marketing strategy.
Finally, you will need to secure funding for your new business. If you follow these steps carefully, you can create a successful engineering company.
Coming up with ideas for fabrication businesses and mechanical engineering startup companies can be tricky. The good news is that you can become your own boss if you want to take the plunge and carve out a career of your own.
Engineering Your Startup
During the startup stage of a company's lifecycle, engineering start-ups will encounter a variety of challenges.
Be realistic in your expectations and adopt the right mindset. The challenges that face startup engineering companies will persist throughout the life of the business, as well as those they face in their early days. Thus, you cannot expect smooth sailing or overnight success – instead, you need to maintain a manageable growth rate and be resilient.
Another challenge facing engineers in the UK is supporting yourself through the initial phases of the business's establishment. If the work slows down, do you have a backup plan? Will you be able to continue working part-time to cover your costs at least at first?
When starting out, it's more important than ever to keep tabs on your overhead. Take a look at ways to keep your costs low when starting a metal fabrication business if you have a limited budget. Would it be possible to store your equipment in a garage or workshop at your home instead of hiring commercial space? In addition to giving you a competitive edge, low overheads will also ease the financial strain you will feel when setting up your engineering business venture.
Owning a startup in engineering is a rewarding experience, however. The prospect of starting your own engineering company appeals to many people due to the flexibility of choosing your own working hours and not answering to anyone – just ensure you manage your expectations and go into it with an open mind.
Is it hard to start an engineering firm?
The engineering field is one of the most important industries in the world. It's responsible for developing and designing new technologies and products that make our lives easier and improve the quality of our lives.
Engineers are in high demand, and often engineering firms are started by engineers who have ideas for new products or ways to improve existing ones. However, starting an engineering firm can be a complex and difficult process.
There are a lot of regulations and standards that need to be met, and the engineer needs to have a strong business plan in order to succeed.
Additionally, raising money from investors can be difficult, as they need to believe in the engineer's ability to deliver on their promises. As a result, it's not easy to start an engineering firm, but it can be very rewarding if everything goes according to plan.
How do engineering firms make money?
There are a number of ways that engineering firms make money. Perhaps the most obvious way is through billable hours. Many engineering firms operate on an hourly basis, charging their clients for the time they spend working on a project.
This can be a very effective way to make money, but it can also be difficult to maintain a consistent level of billable hours. Another way that engineering firms make money is through the sale of products.
Many engineering firms develop and sell products that are used in a variety of industries. This can be a very profitable endeavor, but it requires a significant amount of up-front investment.
Finally, some engineering firms make money through the provision of consulting services. In this model, the firm provides advice and expertise to its clients on a specific issue or problem. This can be a very lucrative business, but it often requires a great deal of experience and knowledge.
What type of engineering business should I start?
An engineering startup in the UK can either succeed or fail based on the buoyancy of the market in its first few months.
Choosing the best engineering company to start depends on both the market and your own skills. Metal fabricators and people with a strong design background may be interested in starting metal fabrication companies, while those with experience in laser cutting may go into business for themselves as mechanical engineers. During the early days of an engineering firm, hiring employees is an unnecessary expense, so you will probably want to handle most – if not all – of the workload yourself.
It makes no sense to start a machine shop if you don't know how to machine, or to launch an electrical engineering startup if you haven't spent the last twenty years working with a lathe.
In addition, if you want to keep up with upcoming trends, you need to study the market. If you want to start a steel fabrication business, for example, you need to make sure there is a current market need for your services. Keep in mind, the buoyancy of the market will determine whether a UK engineering startup succeeds or fails.
Developing a business plan for your company
The beginning of any engineering firm's business plan must be fool proof. In addition to clarifying your business objectives and defining your goals, a business plan can also help discern any hurdles or problems you might face.
What is the importance of a business plan? You might have to take out an investment or borrow money from a bank in order to cover startup costs, for example, if you're starting a metal fabrication business. Machineries and plants are often expensive for start-ups in the mechanical industry, and they are difficult to finance on your own. Before any potential investors are approached, a fabrication shop's business plan must be carefully examined before they part with any cash. This means that potential investors should pay close attention to this document.
To assist UK engineering start-ups in writing an effective business plan, there are many online resources available. At the end of this article, you can find some useful links.
How can my new business find customers?
You will eventually have to look outside your existing contacts to find new business.
Finding new customers is a challenging task for many owners of engineering start-ups. While many engineers who run their own businesses are highly skilled in their respective fields, the majority have never worked in sales. Finding new customers to ensure your business grows is quite another from starting a steel fabrication business.
Speaking with potential new customers over the phone can be quite daunting, but you don't have to fear it. A start up engineering company has a lot of options for boosting its brand awareness and building relationships with manufacturing buyers, who can quickly become repeat customers.
Engineering startup owners who don't have experience selling may find that warm introductions are more effective than cold calling, as these are far more likely to lead to customers. You might want to consider contacting buyers who you have previously worked with to explain you have launched a mechanical startup and ask if you might be able to work with them. Alternatively, ask for referrals from industry contacts from your contact book.
You will eventually have to look outside your existing network of contacts to find new business if you're starting your own engineering firm and want it to succeed. You don't have to give up the benefits of warm introductions, however.
It takes time to build a business from the ground up
Getting your UK engineering startup to a financial or employee-supporting point can take months or years. If you are considering starting a fabrication business or machining company, don't get disheartened during the first few frustrating months, as the rewards are there for the taking.
What's next? Now go here:
There are a number of helpful resources available on the Government UK website. For manufacturing-specific information, please click here. The links to free downloadable templates and help with writing a business plan can be found on this page.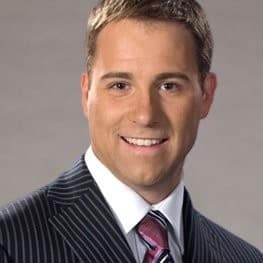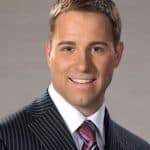 Seasoned professional with a strong passion for the world of business finance. With over twenty years of dedicated experience in the field, my journey into the world of business finance began with a relentless curiosity for understanding the intricate workings of financial systems.