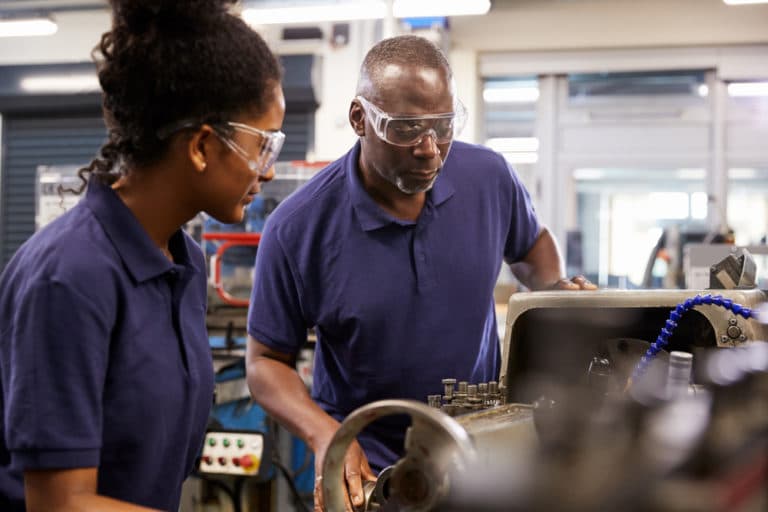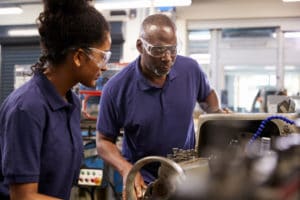 Invoice Factoring for Engineering companies can help improve your cash flow. As an engineering company you are faced with daily cash flow issues that can slow down production at many levels. If you run a specialist factory or engineering business, we know how hard it is maintaining a healthy cash flow can be.
Specialist CMC machinery, raw materials that never slow down from rising costs and long payment terms in the trade all mean that finding the necessary investment and funding in your business isn't always easy. That's where engineering invoice factoring comes in.
Invoice Finance for the engineering industry
Invoice financing for the engineering industry allows you to unlock tied up cash in contracts and unpaid or newly issued invoices. There's no more waiting for customers to pay. It allows cash to be freed up in less than 24 hours. The Invoice Finance is not dependant on your engineering firms accounts, future earnings or fixed assets, so it can be used by industry of all shapes and sizes. This cashflow funding product help release tied up unpaid invoices as well as helping in credit control.
When you are regularly waiting for your clients to pay their invoices it can put huge pressure on your business, potentially making it difficult to meet day to day costs and the quick turnaround times required in this industry.
How does invoice finance for an engineering business work?
Rather than waiting for your customers to settle their invoices in 30, 60 or 90 days, the lender will Purchase your invoices at a discounted rate. Advances of up to 95% of the invoice sold is normal for engineering firms. The payment is usually within 24 hours. Your invoicing methods stay the same so there is no need to change software, it allow you to carry on with your business as usual.
1. Invoice your customer for completed work and send them the invoice, with the funders assignment on.
2. The first payment, up to 95% of invoice value is paid into your business account straight away.
3. Depending on the type of invoice finance you use, credit control and credit control can either be handled by yourself, or by the lender.
4. The final payment of the invoice is made to you once the lender is in receipt of the customer's payment, minus any fees and service charges.
Why should my Engineering firm finance it's invoices?
We work hard with engineering companies to find the right finance provider which will be able to offer you many benefits including:
Tied up working capital – You can plug any financial gaps allowing you to fulfil your expansion goals. It allows you to meet your liabilities such as PAYE, VAT. 
Dealing with your customers – Cash within 24 hours limits the effects of slow-paying customers whilst also improving customer relations. 
Protection against bad debt – You can add bad debt insurance cover to your factoring facility so a default by a customer is unlikely to threaten your business or significantly affect your credit rating.
Removes credit control responsibility from your business – Unable to manage your credit control effectively, the finance company can pick up the burden of chasing customer payments so you can focus on your business. 
There is less focus on the financial strength of your balance sheet – Factoring companies rely on the strength, creditworthiness and spread of your customers, whereas banks focus more on your financial information. 
F.A.Q's
How will Invoice Finance help my Engineering Business?
Invoice Finance enables you to improve your working capital to keep your business moving smoothly. While it won't eliminate bad debt, it should improve cash flow. Reducing your working capital cycle by 20 days or more could be very valuable.
What advantages does Invoice Finance have?
The Invoice Finance provider will take control of credit management. This frees your admin time to spend more profitably elsewhere. Many company owners use factoring to help them regain control of other areas of the business.
Get your unpaid invoices, paid faster!
With an invoice finance facility, the majority of your sales ledger can be paid within 24 hours. Access to fast cash is very important for most businesses.
Get a Invoice Finance quote today for your Engineering Firm
Interest to understand how invoice finance can help your engineering firm? Invoice Funding are one of the UK's leading invoice factoring brokers, we had assisted hundreds of businesses across the UK to gain financial support. We can ensure you get the best deal for your engineering firm. Simply complete the online enquiry form to get started.
Our invoice finance for engineering team will guide you through the process quickly so that you can concentrate on what you do best – running your business.