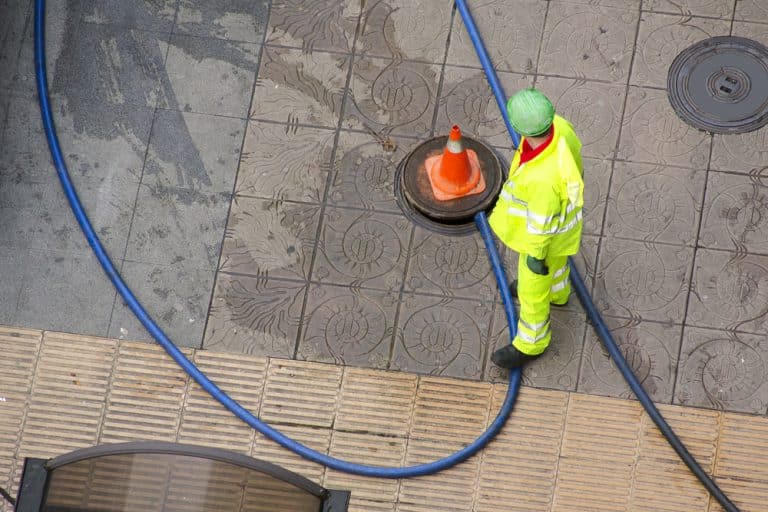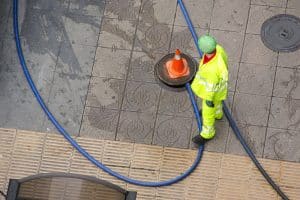 Starting a drainage business in the UK requires careful planning and execution. You need to register your company and obtain the necessary licenses and permits from local authorities. It's important to obtain insurance coverage to protect both your business and customers.
Additionally, you need to purchase equipment and tools, and market your company to potential customers. Networking with suppliers and contractors can also be beneficial.
Hiring experienced technicians is key to providing quality services, and maintaining good relationships with customers is essential for success. Keeping accurate records and financial statements is crucial for managing your finances and tracking your business's performance.
Continuously evaluating and improving your processes and services will help ensure your business remains competitive and successful.
During the five years from 2018-19, drainage industry revenue is forecast to grow by 1.8% on a compound annual basis and reach £8.8 billion. Start your own drainage company now while there is still time.
Drainage and sewerage services will likely always be needed due to the growing UK population and the increased industrial activity. Due to this, taking a share of the drainage and sewerage market can be quite an attractive proposition for start-up companies.
How to start a sewage business
The UK offers several opportunities for new start-up sewage cleaning businesses. With a growing population and increasing urbanisation, there is a steady demand for effective and efficient sewage cleaning services.
Additionally, new environmental regulations and a growing awareness of environmental issues are driving the need for more environmentally-friendly sewage cleaning methods. The UK government is also offering support to new businesses through various initiatives, including grants and loans.
The rise of digital technologies has made it easier for start-ups to reach potential customers and manage their businesses more efficiently. By providing high-quality services and adopting innovative technologies, new start-up sewage cleaning businesses can tap into these opportunities and establish themselves as leading players in the industry.
Identify startup costs and requirements
No matter what type or industry your company falls into, there are a few fundamentals that you need to figure out before starting. As soon as you have put these measures in place, you will be in a better position to drive your drainage business forward and grow it. Financial items you need to know:
Open a business bank account
If you plan to operate your drainage business as a sole proprietor, a business bank account may not be of much use to you. Other start-up businesses, however, may find that opening a bank account is beneficial, including:
There will be a more professional appearance to your drainage company
The ability to accept credit cards from your customers opens up your customer pool and your payment options
Your business records will be organised
Accurate tax and deduction information can benefit you
Develop a business plan
Starting a drainage business requires a great deal of planning. Businesses that specialise in drains and sewers may specialise in sewers and manholes, while those that specialise in surveying and mapping may also focus on surveys and mapping.
It is crucial to make sure your business offers value to investors by establishing a sound strategy.
By developing a business plan, you can achieve the following:
Understand the market you're targeting, whether residential or commercial
After you have a business plan in place, you can approach lenders and investors for funding
Allows you to predict and plan for your business' expenses based on financial projections
Develop marketing plans for generating sales based on the best strategies for your business
Forecast for the next 12 months
Forecasting your business for the next year is an essential skill for drainage start-ups and small enterprises. Despite the fact that forecasts aren't always accurate, they give you a better understanding of your company's future. You can benefit from forecasting your business in the following ways:
With cash flow forecasting, you can make informed decisions, reduce risk, plan for growth, and anticipate problems
To keep track of the important objectives, you can set priorities when forecasting your business. Time can be allocated more efficiently this way.
You can build your investors' confidence by forecasting your business if you have investors on board. The more fiscal responsibility you show, the more trust they will have in you.
Ensure that you get your pricing right
You compete with other drainage companies based on pricing, which is one of the most important factors. Price will vary depending on where you are located, what value you provide, and how willing and able your customers are to pay for your drainage services.
If you want your drainage services to be successful, you should price them based on the target segment you are targeting. A company's corporate customers are likely to search for drainage companies that have stability and strength, so they'll expect fair prices. Domestic customers, on the other hand, will typically want to pay affordable prices for your services. Generally, it's a good idea to examine your competitors' pricing to see how you can compete.
Ensure to save money
It can be very beneficial to keep a pot of money at the ready, especially when unexpected circumstances arise. Unexpected expenses are not uncommon, whether they result from a malfunctioning drainage system or a flat tyre on your van.
By saving money during these unexpected times, you will be prepared for the quieter periods. The demand for drain cleaning services tends to decrease during the summer because people have less drain issues during the colder months.
Allocate finance for insurance and maintenance
In order to ensure that everyone is protected when providing drainage services, you need the right types of insurance. Your project may even require drain permits. The types of insurance that you will need for your drainage business include General Liability Insurance, Property Insurance, Commercial Vehicle Insurance, and Employers Insurance. Insuring and maintaining your vehicle will be recurring expenses, so you will need to allocate funds for them.
Look into different types of finance from a startup loan or invoice finance, which can help with growth in the first few years of training.
Promoting your business
Getting your business in front of customers is important for success in the drainage and sewerage market. You can promote your drainage business in a variety of ways, some of which may cost more than others. Boosting your online presence can be achieved by working with a construction marketing agency. Since online advertising is convenient and effective, most businesses advertise online.
Build an online presence
Having an online presence is essential in today's digital age due to the advancements in technology. You should have a presence on the internet when it comes to getting the word out about your business. Customers search for services online rather than in the phone book. Promotions online can be done through social media platforms, online directories, paid advertisements, and press releases, among others. Building a following over time will help you generate more leads if you regularly interact and post on your social media profiles.
Develop a website
Having a website for your business is an essential part of online promotion. An online shop window for your business can act as another way for customers to find you and it can serve as a channel for them to contact you. Make sure your drainage company's website includes key elements, such as a landline number, photos, and testimonials from customers. In the beginning, Drain 247 developed a website, which has become a greatsource of leads.
Build up your customer reviews
Typically, customers will research a few drainage companies before choosing one. Customer reviews can help turn the tides when they are comparing companies to see which one they feel is more suitable for the job. If a prospective customer comes across your business and reads testimonials or reviews, they will have a better understanding of your business and what you have provided in the past.
Customer reviews are highly valued by Drain 247, and customers are encouraged to leave them on Google or other review platforms. Your customers will be more inclined to trust you and use your services if they see that other people have had good experiences with your company.
Van signwriting
Your credibility can also be improved by having custom signage on your van(s). They're still very valuable for local promotion even though they're considered secondary marketing, and they provide high visibility for your brand when you're on the go. Drain 247 has customised vehicle graphics on its entire fleet of vans. Logos, taglines, accreditations, and contact information are displayed on their vehicle graphics.
Consider 24/7 availability
In a crowded market, it can be challenging to stand out from the competition. You can however differentiate yourself from your competitors by offering 24/7 availability. You will always be available to your customers should they have any problems with their drains. Make sure you're prepared to work long hours if you decide to offer 24/7 availability. The owner of a property will want to have any blocked or leaking drains repaired as soon as possible because they can result in serious damage.
Gain accreditations
Accreditation from external accrediting bodies is essential for establishing yourself as a trusted service provider. Your drain business should have accreditations in order to determine whether it meets minimum safety and quality standards. Customers, especially commercial ones, may check your accreditations to see if you are competent and capable. The National Sewerage Association (NSA), Construction Line, CHAS, Environment Agency, SSIP, Achilles, UVB, NADC, and the Association of Drainage Authorities (ADA) are just a few examples of the types of accreditations you can achieve with Drain 247. UKAS and 9001 – 14001standards are also fully met.
Franchising your drainage company
Franchises are another option besides starting your own drainage company. Buying into a franchise can be quite expensive, and many start-ups lack the initial capital to do so. Based on the brand, an initial franchise purchase can cost anywhere between £90,000 and £150,000.
Franchising is a great way to fast track your business if you have the capital and want everything you need to run the business, including marketing. It's important to note, however, that you will have to pay franchising fees and a percentage of your profits will be dedicated to the franchise.
Getting your business up and running and profitable requires a lot of hard work. Additionally, you will be able to pass on this cost-saving to your customers because you won't have to pay franchising fees.
In the end, it is up to you to decide whether to invest in a franchise or not.
Frequently asked questions
How do I become a drainage cleaner?
To become a drainage cleaner you need to acquire water jetting drainage qualifications, you can enrol on a 'Water Jetting Safety Awareness' and 'Drain & Sewer Cleaning' training course. This is usually a 2 day training course and covers the following modules/practices: The WJA Safety Awareness and WJA Drain & Sewer Module. 16 Mar 2022
How much do drain cleaners get paid in the UK?
Drain cleaners get paid in the UK £45,199 or an equivalent hourly rate of £22. In addition, they earn an average bonus of £1,031. Salary estimates based on salary survey data collected directly from employers and anonymous employees in United Kingdom.
Is sewer jetting profitable?
Yes, sewer jetting is profitable if done correctly, jetting service has the potential to be the most profitable part of your business. Many of our customers have reported paying back their investment in days, weeks or months.
Drain Cleaning Business: What You Need To Start One! (Tools and Equipment)
Conclusion
Starting your own drainage company offers several advantages. You have the flexibility to choose the type of services you offer, set your own prices, and work with the customers you prefer. it also brings the opportunity to be your own boss and make decisions that best serve your business and customers.
Owning a business can be a source of personal and financial fulfilment. You can build something that is yours and potentially pass it down to future generations. The demand for drainage services is steady, offering a stable source of income. Finally, you have the potential to grow and expand your business, leading to increased revenue and success.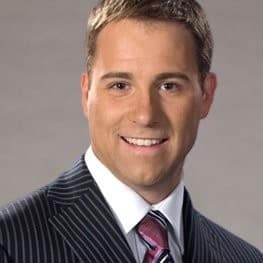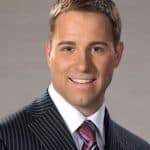 Seasoned professional with a strong passion for the world of business finance. With over twenty years of dedicated experience in the field, my journey into the world of business finance began with a relentless curiosity for understanding the intricate workings of financial systems.