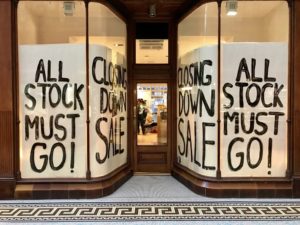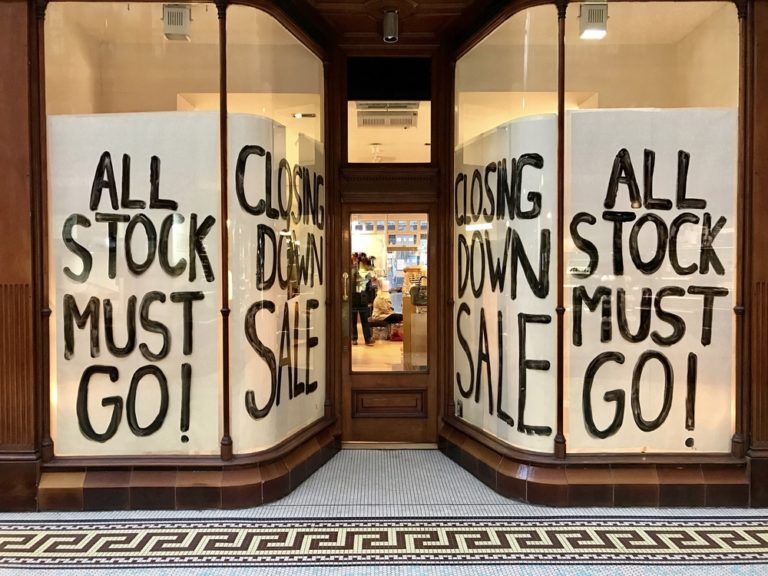 Invoice factoring after liquidation may seem like an impossibility, but funder are prepared to asset a phoenix company. 
Hopefully most directors have learnt what mistakes and events made the old company fail. This should now marks a new beginning in their business life.
Invoice factoring can get the business cash flow up and running again to ensure the business has the best change of surviving. 
If you can't meet your financial obligations you may have no option other than liquidation, but invoice finance could be a way out of the mess.
Late payment is one of the largest threats to the survival of any SME. Over 65% of small business fail within their first five years of trading.
A number of reasons for none payment are usually given, such as insolvency, late payments or a dispute. This frequently can cause profitable firms to go insolvent because they simply don't have enough cash in the bank to survive. Bad debt protection is an option to bounce back after the loss your funds.
Advantages of Bad Debt Protection
Invoice Funding ensures that businesses hold on to their hard earned sales even in the event of non-payment. It can be put in place quickly; frequently within 24 hours and debts can also be backdated. Bad debt protection is useful where there is an element of doubt about the customer's ability to pay now or in the longer term. It can also be a good safety net if the business has suffered past experiences of bad debt or when a few customers represent a large percentage of total sales. As part of the process, the invoice factor or invoice discounting provider works with the business to assess any potential risk from new or existing customers. They will carrying out credit checks and providing advice, which minimises the business' exposure to bad debts.
The business owner can also choose, which customers should be covered. This process of monitoring customers to avoid bad debt frequently gives businesses the confidence they need to expand by taking on new customers and orders in the knowledge that their payments are secure. Although it may a good way to manage risk, not all factors or invoice discounting companies take on non-recourse services. Non-recourse factoring or invoice discounting is also more expensive (often by as much as a percentage point) and it can be limited to invoices of customers that are most likely to pay. If the customer has a poor credit history, the factor may decide against taking on the risk of non-payment. Finally, non-recourse factoring or invoice discounting doesn't always protect the business from any risk of customer nonpayment. Many providers offer non-recourse accounts that only apply if the customer becomes insolvent.
Invoice Finance instead of Liquidation
Every year, thousands of companies are forced into liquidation because of a cashflow crisis. Maybe it's because of large unforeseen bills; perhaps it's an issue with late payments. Either way, if a business finds itself unable to cover its liabilities, it faces the prospect of liquidation unless it can find cash fast.
If your business faces the prospect of insolvency, you'll have to ask yourself two searching questions. Firstly, is it possible to find an injection of short-term capital to save the company? If so, is the company worth being saved? For this, you will need to feel confident that this is a viable going concern.
Many businesses on the brink of insolvency are perfectly viable. A cash flow shortage can happen to any small business – even one which appears to be in robust health. The work may be flowing into the company and you may be run off your feet fulfilling orders, but that won't mean the money is coming into your account quickly enough to meet your liabilities. Sadly some go to the wall and restart again, these are known as Phoenix companies. Invoice Factoring after a liquidation is a positive way to restart the business on a good footing.
Invoice Factoring for Cash Flow
If you do decide to save the company you need to find enough money to meet those obligations and stave off your creditors. Unfortunately, if you're in this position finding money may be easier said than done. Accessing a loan from a bank can be difficult at the best of times, but if your business is facing financial difficulties, they may be even more reluctant to advance you the money. If you've already missed some bills it's also likely that you have already seen an impact on your credit rating in which case finding a loan at an affordable interest rate could be almost impossible.
There is another option to release cash flow is in the form of invoice factoring. Also referred to as invoice financing, factoring doesn't rely on a good credit rating because it is not, in essence, actually a loan. Instead you'll receive a cash advance based on your unpaid invoice. As such, it is not your own credit worthiness they are worried about so much as that of your clients.
They will look at how reliable those clients have been in the past, whether they think they can rely on the invoice being paid and how long the payment terms might be. If they decide to go ahead, they will advance you a proportion of the invoice total – such as 75%. When the invoice is eventually paid, they will return the balance to you minus their fee.
Why use Factoring?
As with any financial service, there are some pros and cons to debt factoring. You'll obviously be sending a proportion of your overall invoice totals to the invoice factoring.
This could see your invoices being paid more promptly, but on the other hand, you'll miss out on some of that money. For some business leaders the mere fact that it can ease their money worries and allow them to focus on more productive areas of the business will be worth the cost alone.
Equally, invoice factoring can avoid other costs such as late payment fees or the impact on your credit rating all of which will have their own costs.
It's a great way out of a mess for a company which is facing short term and immediate cash problems, but which has good prospects for the future. For example, if you have a number of invoices which will be due in a few months, invoice factoring could be an ideal alternative as it will solve your immediate problems and ensure you're still standing when the money does come rolling in.
As with anything, therefore, this is an idea which should be considered against what you and your company needs. It is a more accessible way to access capital than most conventional forms of finance and the money can be in your account much more quickly than a loan. The most important thing, though, is that you're sure your business has a good future ahead of it. If not then overcoming this hurdle could simply be postponing the inevitable.
Apply today for a Cashflow Solution
If your old company has entered insolvency or currently doing a CVA ( Company voluntary Arrangement ) Invoice Factoring after Liquidation could be the cashflow solution you have been looking for. Invoice Funding are one of the UK's largest Invoice Finance Brokers, who deal with companies after liquidation or in a CVA. Since we started in 2010 we have deal with 215 re start Phoenix Companies, all entered a CVL, Administration or CVA process. We have dealt with every event and ensured we could secure funding for their restart businesses.
If your company would like a quotation for invoice factoring or invoice discounting simply complete the online enquiry
FAQ's
How easy is it to get Invoice Factoring after Insolvency
It is very easy, most insolvency's have a story, be honest is the most important factor. The new businesses credit rating will not be strong, but Invoice Factoring relies on your customers credit ratings to fund.
Is Security Required for Invoice Factoring?
Most lenders will require a personal guarantee, this means there are no charges over your home.