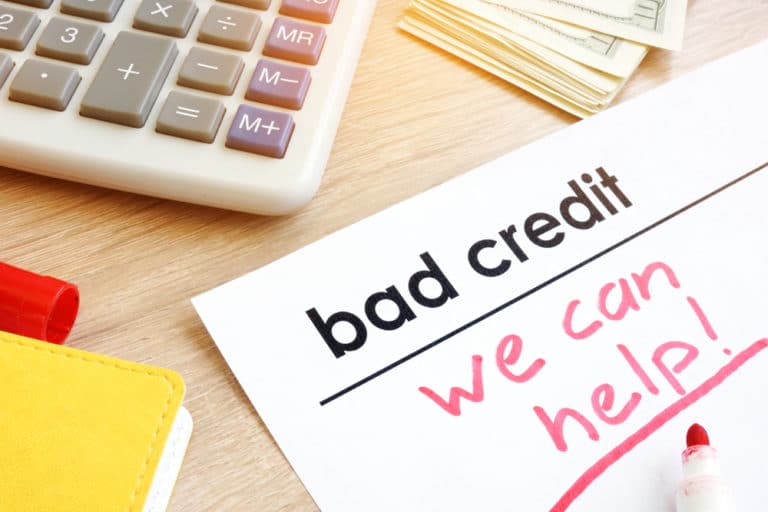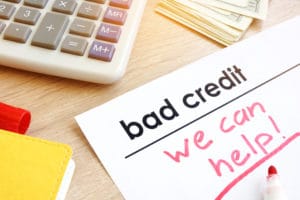 If your business suffers from poor or bad credit and needs funding, you maybe able to finance your invoices with invoice factoring.
As an established business it may have a  bad credit history, and you're trying to restart a business with a poor personal credit history. 
In this scenario obtaining finance can be incredibly tough. Nevertheless some lenders do provide loans and factoring to businesses with bad credit ratings.
Is bad or poor credit stopping you getting Invoice Finance, there are a number of options open to businesses and companies with a poor credit rating.
What is invoice factoring bad credit?
Invoice factoring with bad credit is when a director of a Limited Company or the Company its self has some type of adverse or bad credit recorded against it or them.
Businesses suffer from bed or poor credit can use a product called Invoice Factoring to help fund and rebuild their credit score. By using this type of finance it allows business owners to factor an invoice, which will then release cash that is tied up in unpaid invoices.
Business owners are more sceptical to poor and bad credit, due to apply for finance for their ventures, if a venture fails or suffers defaults this is carried over to the business owner or direct sometimes.
Lenders understand this so if you suffer from poor or bad credit, invoice factoring may just be the line of credit financial product you may need for business growth.
What is a County Court Judgement
A county court judgement (CCJ) is one of the worse types of credit marker your business can have on its credit file. This marker shows that you have failed to make a payment to a creditor, so they have opted for court action against your company to recover the money.
If your business has a CCJ you can still apply for factoring regardless if you have a poor credit history. This is due to the lender taking a search on your clients, and your clients ability to settle their invoices on time and their financial performance.
There are a number of factoring companies in the UK that will support and fund business that have poor credit with funding.
Should your business have bad credit and need funding we can help, simple complete the online enquiry form and someone while contact you to discuss your funding needs.
Invoice finance poor credit
Having bad or poor credit can have serious consciences for any business, not at least that the adverse credit will sit on your businesses credit file for six years regardless if it is marked "satisfied"
This effect can be devastating if a supplier credit checks your business and requires cash up front or even refuses to trade with you.
When a business grows, there is a strong demand for growth finance, cashflow is needed to support such things as meeting month end wages runs, settling HMRC, as well as paying suppliers and contractors.
If these payments are not met the business or company will slow, making the credit history worse. Invoice finance can assist if the venture is suffering from bad credit or a new credit history.
Invoice finance is reliant on your customers credit rating, if your business has a new, poor or bad credit score, invoice finance can assist with growth funding within your company.
One major advantages of using invoice finance if you or your company has adverse credit is that you can settle the outstanding debt issues with the money it can generate.
This can be the first step to recovery and having a better credit history as well as showing good will with your suppliers by paying them on time.
Advantages of invoice finance if you have adverse credit
The advantages of using invoice finance if your company has any time of adverse credit such as County Court Judgments or payment defaults can be seen here:
Ability to repay credits in full once a facility has been granted
You can pay suppliers upfront and request a discount
Your suppliers will be confident when they know you have finance in place
The business can expand with the knowledge of having finance secured
HMRC can be paid on time reducing the risk of further court action
Can help prevent any further insolvency procedure
Poor credit isn't ideal, but it is not the end of the road
Carrying an unfavourable credit history by and large makes it increasingly difficult to gain the benefits of Invoice Finance. This is usually a hindrance for entrepreneurs with poor credit records who have failed in their attempts to obtain finance in the past.
You can end up with a poor credit record because of an assortment of reasons. You may have experienced poor levels of cash flow for quite some time, due to clients paying invoices late or miscommunication between two or more parties in regard to money and when it needs to be paid.
On the off chance that you have a flaw on your credit record, the odds are that you can topple it effectively enough and make it positive again. You should look into where you credit history is currently at before trying to apply for any sort of invoice factoring but try not to lose all hope if you discover things that you wish you hadn't. If you have a negative financial history, it doesn't mean we cannot help you.
You should keep in mind that Invoice Factoring can actually help with a bad credit score, that is one of the many advantages to the service.
Rebuild your business credit score
The capacity to build up or revamp your credit rating is only one of many advantages to invoice factoring. The cash flow you are able to create from this service will affect your current credit score in a positive way almost immediately.
You can use the funding you get to keep steady over every day working costs as well as to settle any existing obligations. Which once again, will help to improve your overall credit score, meaning you'll be more likely to qualify for that all important financing further down the road in your career.
Different benefits of Invoice Factoring include free credit and background verification checks, invoice collections and management, and web-based detailing that is accessible 24 hours per day, seven days a week, from anywhere at any time.
Invoice factoring with no credit check
In the event that your own personal credit is bad, it tends to be difficult to get business financing through a conventional loan specialist like a bank or even through an online moneylender. Online lenders usually depend on algorithms and machines for their approval process. This smooths out the overall approval process, however it also eliminates the human element that gets a liquidation from a past business isn't really all that uncommon in this day and age.
Business subsidising with no credit check is close to unthinkable with most moneylenders. Although, invoice factoring is currently extremely popular with businesses of all sizes that have a poor credit history, as it doesn't actually require a traditional credit check. This may well make it a viable option for you and one well-worth looking further into while you consider all of your options.
If you need help with improving your cash flow and you need it fast, don't hesitate to get in touch with a member of our expert team today. We can promise you quick feedback and even quicker financial solutions that could end up saving your business venture from a potential closure.
Do factoring companies run credit checks?
Yes, factoring companies run a credit check against your customers to ensure they are credit worthy to ensure that they settle their outstanding invoices when they are due.
A factoring company will give you a credit limit against each customer you have so you have a good idea of what a safe trading level you have.
Apply to get your invoices funded?
If you've got a bad credit history you may find it difficult to get a conventional business funding, invoice factoring can help you It's an unfortunate fact that traditional lenders like banks will consider you too much of a risk to part with your money.
Read more: Pros and Cons of Invoice Factoring
F.A.Q's
My company has a CCJ can we get Invoice Factoring
Yes, your company can still apply for an invoice factoring facility regardless if it has a CCJ. Lenders may ask for you to agree a repayment plan with the creditor.
I am a director of a company with a poor credit rating can I still apply for Invoice Finance
Yes, directors of Limited Companies that have poor credit personally can still apply on behalf of their business for an Invoice Finance facility.
Will a lender know my business has a County Court Judgment if I apply for Invoice Funding
Yes, lenders credit check the directors of a Limited Company and the Company itself when applying for invoice Funding.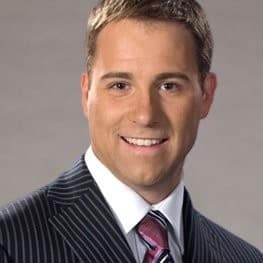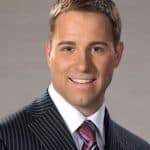 Seasoned professional with a strong passion for the world of business finance. With over twenty years of dedicated experience in the field, my journey into the world of business finance began with a relentless curiosity for understanding the intricate workings of financial systems.