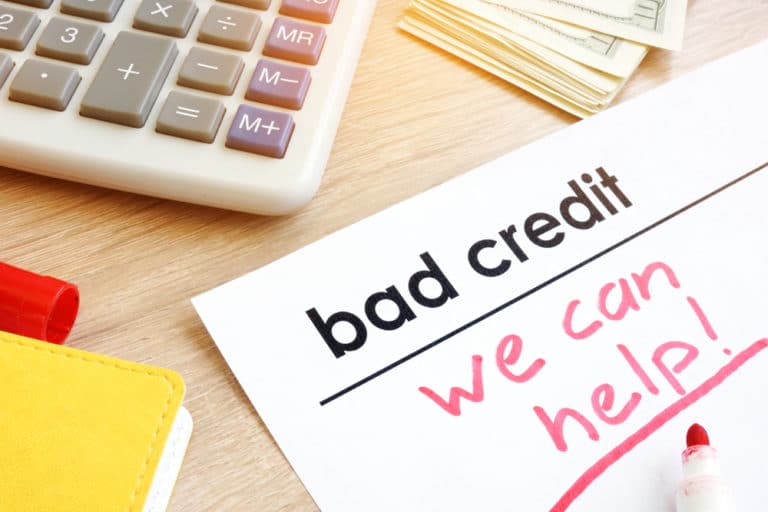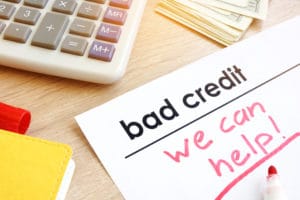 Invoice Factoring with bad credit, you are not alone! In the UK lots of business are suffering with county court judgements due to no fault of their own. As an established business it may have a  bad credit history, and you're trying to restart a business with a poor personal credit history.
In this scenario obtaining finance can be incredibly tough. Nevertheless some lenders do provide loans and factoring to businesses with bad credit ratings. Is bad credit stopping you getting Invoice Finance  Discover the finance options available if you or your business has a poor credit rating.
Business Funding with Adverse Finance
A credit check is one of the first tests applied to prospective borrowers by most lenders and failure often leads to automatic disqualification. The good news is that if you choose the right kind of business funding, invoice factoring with bad credit is possible to arrange. This has many advantages from cashflow to the ability repair the companies credit score.
Unfortunately most high street banks fall into the category of lenders who'll automatically refuse a loan or factoring application when checks reveal a poor credit rating. But that doesn't mean your regular business bank shouldn't be your first port of call, especially if you have a good relationship with them. Banks generally still offer the best available interest rates and if you're prepared to offer additional security (e.g. securing the loan against your home) then this could be the cheapest way to obtain a business loan. 
Invoice Funding are one of the UK's leading Invoice Factoring brokers, we have gained invoice finance for companies that have restarted after liquidation and companies that have suffered with bad credit due to being starved of the business funding it needs to operate.
What is a County Court Judgement
A county court judgement (CCJ) late credit card repayments or non-payment of any loans are just some of the things that will give you a poor rating. Even if you've got a successful business that's doing really well, it's not always likely you'll be able to secure the funds you need.
Not to worry if you have a poor credit history. Invoice Factoring is based on your debtor book so lenders are more interested in your customers' ability to pay than your own financial performance, there are a lot of invoice factoring companies in the uk market that are willing to help business that have poor credit with funding.
Should your business have bad credit and need funding we can help, simple complete the online enquiry form and someone while contact you to discuss your funding needs.
Poor credit isn't ideal, but it is not the end of the road
Carrying an unfavourable credit history by and large makes it increasingly difficult to gain the benefits of Invoice Factoring. This is usually a hindrance for entrepreneurs with poor credit records who have failed in their attempts to obtain finance in the past.
You can end up with a poor credit record because of an assortment of reasons. You may have experienced poor levels of cash flow for quite some time, due to clients paying invoices late or miscommunication between two or more parties in regard to money and when it needs to be paid.
On the off chance that you have a flaw on your credit record, the odds are that you can topple it effectively enough and make it positive again. You should look into where you credit history is currently at before trying to apply for any sort of invoice factoring but try not to lose all hope if you discover things that you wish you hadn't. If you have a negative financial history, it doesn't mean we cannot help you.
You should keep in mind that Invoice Factoring can actually help with a bad credit score, that is one of the many advantages to the service.
Invoice Factoring could potentially save your credit score
The capacity to build up or revamp your credit rating is only one of many advantages to Invoice Factoring. The cash flow you are able to create from this service will affect your current credit rating in a positive way almost immediately.
You can use the funding you get to keep steady over every day working costs as well as to settle any existing obligations. Which once again, will help to improve your overall credit score, meaning you'll be more likely to qualify for that all important financing further down the road in your career.
Different benefits of Invoice Factoring include free credit and background verification checks, invoice collections and management, and web-based detailing that is accessible 24 hours per day, seven days a week, from anywhere at any time.
Our service can provide you with the financial help you need
Invoice factoring companies are able to help businesses in almost any industry to solve their cash flow problems and issues. As long as your business venture provides a service to others, there is likely a factoring solution for you. We have helped thousands of businesses over the years and see no reason why we can't provide the same aid to you!
Some of the industries we work with include:
Staffing
Oil & Gas
Healthcare
Construction
Transportation
Retail
and many more
If you can't see your industry or sector here, please do not worry. We have helped many other types of businesses as well and our portfolio of successful cases is ever expanding.
Invoice Factoring with no credit check
In the event that your own personal credit is bad, it tends to be difficult to get business financing through a conventional loan specialist like a bank or even through an online moneylender. Online lenders usually depend on algorithms and machines for their approval process. This smooths out the overall approval process, however it also eliminates the human element that gets a liquidation from a past business isn't really all that uncommon in this day and age.
Business subsidising with no credit check is close to unthinkable with most moneylenders. Although, Invoice Factoring is currently extremely popular with businesses of all sizes that have a poor credit history, as it doesn't actually require a traditional credit check. This may well make it a viable option for you and one well-worth looking further into while you consider all of your options.
If you need help with improving your cash flow and you need it fast, don't hesitate to get in touch with a member of our expert team today. We can promise you quick feedback and even quicker financial solutions that could end up saving your business venture from a potential closure.
How to Get Business Funding?
If you've got a bad credit history you may find it difficult to get a conventional business funding, invoice factoring can help you It's an unfortunate fact that traditional lenders like banks will consider you too much of a risk to part with your money.