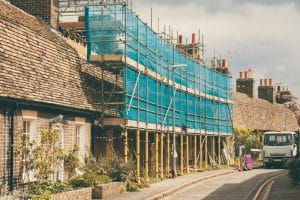 The UK scaffolder sector trend has seen dynamic growth and a positive outlook. With more and more robust governmental guidelines, this sector is expected to become increasingly large and vital in the next few years. In 2020, an estimated 180,000 people worked in this sector, leading to a data-driven forecast of an increased market presence nationally by 2023.
Companies involved in the production of scaffolding materials saw a 9% increase in sales over the past year—a significant statistic that implies a reliable trajectory of continued growth for the years ahead. All signs point to a prosperous future for the scaffolding sector in the UK as long as current trends continue
The economy prospered during the late 1990s and the first half of the 2000s, resulting in an increase in demand for construction services, such as scaffolding and access. Scaffolding and access industries benefited from a very strong demand for construction services in the middle of the 2000s.
What has been happening lately?
As the economy weakened in the late 2000s, demand declined sharply. During the early 2010s, conditions remained difficult for many, resulting in a decrease in scaffolding demand. Despite the tough trading climate, scaffolding businesses were still in demand.
In 2013, the economy and construction industry began to improve, and 2014 was a much better year. In 2015, the economic recovery continued, but slowed in the second half of the year, as well as throughout 2016 and 2017. In 2016 and 2017, the construction industry experienced subdued growth. There is little change expected for 2018 – the Construction Products Association forecasts a flat year for the sector. Despite a sharp decline in commercial and industrial activity, growth has been driven by increased infrastructure activity and private housebuilding. In 2018, we should see a continuation of this pattern.
As a result of the financial crisis, there has been a shortage of skilled workers in the industry. Approximately 300,000 skilled craftsmen left the industry, many permanently. As a result, construction workers were able to earn more money. As a result of Brexit and the reduction of European migrants to fill the skills shortage, the skills shortage has continued to cause problems. There is a great demand for scaffolders, which inevitably results in higher wages.
The construction industry benefited, even during the recession and the economic uncertainty following the Brexit vote:
In areas where prices are high, for example, London, many homeowners extend their homes to make room for a larger property
Renovations are in high demand because of the increase in buy-to-let landlords, but recent changes in tax laws may make buy-to-let less attractive in the future, reducing renovation work.
Margin pressure is generally caused by increased wages, financial constraints, and inflation. For scaffolding firms to succeed in such a competitive market, they must be professional, efficient, and provide excellent customer service.
Technology
Despite its low-tech appearance, scaffolding is anything but. For certain specialist applications, sophisticated alloy and fibreglass scaffolding systems are now available alongside 'traditional' scaffolding systems. Advanced computer-aided design (CAD) software packages are routinely used to design complex scaffolds, requiring highly skilled workers. To verify that safety procedures have been followed, barcodes and radio frequency ID technology can be used in safety systems such as SCAFFTAG.
Quality standards and safety
There have long been reports of 'cowboy' workmen and low standards in the construction industry as a whole. Governments and industries joined forces to address this issue. Consequently, scaffolders are becoming more accustomed to being registered under the Construction Industry Scaffolders Record Scheme (CISRS), which belongs to the CSCS industry-wide certification program and is managed by the CITB industry training board.
Scaffolders with CISRS registration cards will increasingly be hired by contractors. NASC performs quality and safety audits on its members, and some contractors only work with scaffolders from this organisation.
It replaced the older British Standard BS 5973 (which has been formally withdrawn) with BS EN 12811-1 in 2004. All scaffolding must meet the standard, but it's not a legal requirement. The Health and Safety Executive recommends always adhering to the standard. There is technical guidance available from NASC regarding the European Standard.
Contracts may not be won just on the basis of price alone, with an increasing emphasis on quality. It is not uncommon for quality assurance and safety standards to play an important role in securing a contract.
There were updated health and safety regulations for the construction industry in 2015, including scaffolding – including for domestic works – and temporary structures.
Keeping up with industry developments
Joining a trade association is a good way to stay on top of industry developments. Members of NASC receive regular newsletters and bulletins, which represent the industry in the UK. The National Access and Scaffolding Confederation (NASC) provides an invaluable service to the construction industry. The NASC's members are committed to providing clients and contractors with best-in-class scaffolding services, as well as dedicated technical support, thorough inspections, and regular training for its qualified personnel.
Its commitment to customer safety is second-to-none, always placing safety above all else. Countless businesses around the world have benefitted from its expertise in accessing difficult-to-reach areas for task completion, making the NASC an undeniably important player in today's construction industry.
Staying up to date is also possible through trade journals and media. The ScaffMag website contains news, features, and articles about scaffolding and access.
Conclusion
The UK scaffolding industry is an ever-evolving sector, with new technologies and safety practices shaping the trends of the industry. Increasingly, regulations are dictating more stringent safety standards for scaffolding use and installation in construction, which has led to a number of changes within the sector. There has also been a drive towards technological innovation in the scaffolding industry, including improved design and manufacturing processes that have allowed companies to lower prices while maintaining quality.
Finally, environmental awareness is becoming more of a factor, with alternative materials such as bamboo being explored as potential cost-effective and sustainable options for building scaffolding structures. These upcoming trends are sure to shape the UK's scaffolding market in the years to come.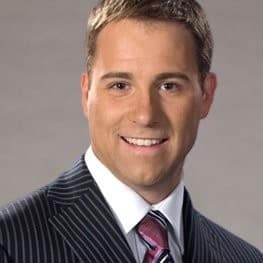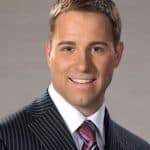 Seasoned professional with a strong passion for the world of business finance. With over twenty years of dedicated experience in the field, my journey into the world of business finance began with a relentless curiosity for understanding the intricate workings of financial systems.