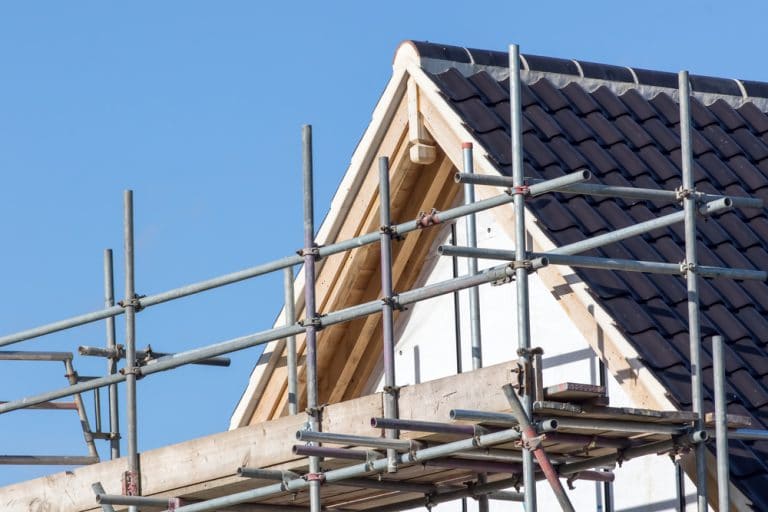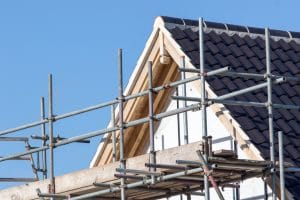 Starting a scaffolding business can be a very profitable venture due to scaffolding being an essential part of many construction projects, providing a safe and sturdy platform for workers to stand on while they carry out their work.
However, there are a few things you need to keep in mind in order to be successful. First, you will need to obtain the proper licenses and insurance. Second, you will need to invest in high-quality scaffolding materials and safety equipment.
Finally, you will need to develop strong relationships with local construction companies. By following these steps, you can give your scaffolding business the best chance of success.
You will need to be a skilled and technical worker to put up scaffolding, while understanding the safety issues surrounding it. This practical guide will walk you through the essentials for starting up a scaffolding business and turning it into a successful venture.
Starting a scaffolding business
When it comes to starting a business, there are a lot of important factors to consider. One of the most important things you'll need to do is choose the right industry. With so many options out there, it can be tough to know where to start.
If you're looking for an industry with plenty of opportunity and potential for growth, scaffolding might be the perfect option for you.
The scaffolding industry is booming thanks to the increasing popularity of construction projects. More and more people are opting to build their own homes, which means there's a growing demand for scaffolding services. starting your own scaffolding business can be a great way to tap into this market and earn a healthy profit.
Not only is there plenty of demand, but the barrier to entry is relatively low. There are still some challenges you'll need to overcome, but with a bit of hard work and determination, you can be successful in this exciting industry.
Research your target market
If you're in the construction industry, then you know that scaffolding is an essential part of any project. But with so many different scaffolding companies out there, it can be tough to know which markets to focus on. That's why it's important to do your research before you make a purchase. By taking the time to learn about the different options on the market, you'll be able to find which suits you best to supply your the scaffolding services, whether it be B2B or B2C customers.
There are a few things you should keep in mind when you're doing your research. First, consider the type of scaffolding you need. There are many different kinds available, so you'll want to make sure you choose the right one for your project. Second, take a look at the reputation of the company you're considering. Read online reviews and talk to other construction professionals to get their opinions. And finally, compare prices between different companies to make sure you're getting a good deal. By taking these factors into account, you can be sure that you'll find the best possible scaffolding for your needs.
It is vital that you conduct the proper market research required to set up a scaffolding business. You will need to discover who your target audience is, assess the current level of demand for the services you offer, and find out how much competition is in your local area. One example is target plasterers that need scaffolding for rendering or high level work.
Consider your customers
You will need to consider why people will use your services and how many customers you'll be able to serve.
Which one of the following are your customers most likely going to be looking for when picking a scaffolder?
The best price
The highest quality of work
The largest range of services
Once you have identified who your potential customers are, you could begin advertising your services through the use of leaflets or social media posts into local community groups.
Sub-contract work
Numerous construction projects will require some type of elevated access, both outwardly and potentially within the structure or building. Have a go at moving toward organisations like general builders, roofers, civil engineers, painters and decorators, etc. Your goal is to ensure that whatever number of organisations need scaffolding have your contact details on file, and a valid justification for checking your business out.
Think about different types of business that could oftentimes need scaffolding. For instance, industrial contract cleaners frequently need high level access to the outside of tall structures. You will need to do some thinking of your own so you can go out and offer your services to the right people; you cannot simply wait for customers to come to you, especially in the early stages.
Work for other businesses
You should note that other types of business may contact you directly if they require scaffolding for a project. For instance, event organisers and concert promoters may need scaffolding for stages, podiums, and similar temporary structures. Film and television productions also often need the services you're going to offer.
Therefore, working for other types of business can be the perfect way to get a positive early start under your belt as a scaffolding business owner. If you are beginning to lose patience with waiting on firms to contact you, after identifying who your potential customers are, you can direct your advertising efforts at them.
Domestic work
Many householders might contact your business directly when they need scaffolding for a DIY project. Such projects might include exterior painting and general maintenance. You could consider keeping suitable DIY equipment in stock, for example lightweight portable scaffold towers.
Take note of the type of housing in your neighbourhood. For example, are homes typically one, two or multi-storey? Is accommodation mainly owner-occupied or largely rented? Is some owned by the local authority or by a housing association? These are the things you'll need to know in order to estimate the demand for your venture.
Establishing the level of competition
When you discover who your customers will potentially be, you then need to go on and work out how they are already being served.
Try and establish how many scaffolders already operate within your local community by searching through relevant classifications; you will be able to find these easily through a quick Google search.
The next thing you will have to do is find out how many of these business ventures offer the same services you're planning on offering. The ones that do will be known as your direct competitors. Do any other business types in the area offer a similar service to the one you are planning on?
Try to find out as much information as you possibly can on your competition by looking at their website and online presence, for example. Try to find out the following:
Are the firms generally larger or smaller in scale?
Do they offer similar services to you?
Are they specialists in particular areas?
What sort of impression does their advertisement give you?
Promote and market your business
You will need to advertise your business venture effectively, or potential customers will struggle to find out about your services, where you are located, or who you are.
Decide which services to offer
You are likely going to work on a range of buildings, including both new and existing. Many of the construction projects you provide services for will include the following:
General building work, including repairs, maintenance and improvement, to a variety of different buildings including domestic houses and commercial and industrial premises
Maintenance and repair of listed buildings and monuments
Roofing work and chimney repairs
Painting, decorating, and cleaning (for example the outsides of tall buildings)
Civil engineering, including bridge building and maintenance
There are a few different scaffolding techniques and systems accessible, some of which are especially appropriate for specific applications. You could choose to foster specialist skill in complex designed scaffolds such as cantilevers, bird cages and bridge scaffolds.
For most scaffold contracts you will be relied upon to raise and dismantle the scaffold as needed. Sometimes, you could likewise be expected to adjust or expand the scaffold throughout a project. For significant tasks, you might be approached to give detailed design and consultancy services.
Many scaffolds will require 'additional items, for example, rubbish chutes, lifts and transports, spine beams, security netting, canvas screens and weather proofing, etc.
You may choose to specialise in a certain type of access provision. This could require expert equipment and preparation. For instance, scaffolds raised at destinations where cleanliness is significant are regularly produced using unique materials, for example, glassfibre reinforced plastic (GRP). Additionally, GRP scaffold might be expected at locales where non-conductive hardware is required for safety reasons.
Other services
You may choose to not only focus on scaffolding work and offer a variety of services. Some of these examples include the following:
Other plant hire
Asbestos removal
Sales of new and used scaffolding equipment
Crane Hire
Specialist access services
You could also consider offering roofing work or remedial stonemasonry depending on the skillset you possess.
Quality of service
You will find this industry to be a highly competitive one, which is why you must offer the highest level of service possible to your customers. Therefore, you may decide to offer some added value services, which could include any of the following:
Free estimations and/or quotations
High public liability insurance
Membership of a recognised trade association
Training of all operatives
Safety audit and certification
A free to call telephone line
24-hour service across 7 days a week
'No job is too small for us' promise to customers
Consider your work rate
If you get a steady stream of work, the sum that you can earn relies partly upon the number of days you work and the length of your working day.
You might choose to adhere to typical business hours, for instance 8.30 am until 5.30 pm Monday to Friday and, potentially, 8.30 am until 1.30 pm on Saturdays. Or then again you might choose to work longer hours. Maybe you are ready to work extended periods when your services are in demand, getting some much-needed rest during calmer periods. There might be times when a customer needs you to work various hours – maybe even overnight while a shop, office or industrial unit is closed or unoccupied.
If you have experience as a scaffolder, you ought to have an idea on how much time the jobs will take you. It is vital while quoting for a task that you can make an exact gauge of how long it will take. It's horrible quoting for three days work if it winds up taking you five, so be wary of these common mistakes.
The speed at which you work relies upon your own abilities and experience, the sort of work that you do and the nature of finish that you accomplish. Your prices ought to mirror these things as well.
Price your services
This leads us on nicely to the pricing structure of your services. The big question here is, how will you decide on your prices?
First of all, you should decide how you will charge for the work you complete. For instance, you may base your fees on the approximate area or meterage of building to be covered, making allowances for the type of scaffold required and adding on any special requirements such as waste chutes, safety netting, weather-proof coverings and more.
On the other hand, you could cost each job based on the amount of equipment needed, once again adding on any extras and special requirements. You might decide to use different methods of costing for different jobs, depending on who the customer is and what type of work you'll be doing. If you know the customer is reliable, this may change your method of thinking here.
Now and again, you may be able to provide a cost estimate due to your past experience – for instance, you might be intimately acquainted with how much scaffolding is needed to cover a specific sort of house inside your local area. In different cases, be that as it may, it could be important to complete a seriously nitty gritty costing exercise to work out the amount to charge. This could incorporate specialised drawings or even PC helped plan (CAD).
Conclude whether you will charge for platforms on a week by week or month to month premise, or regardless of whether you will charge a decent value independent of how lengthy (sensibly speaking!) the scaffolding stays set up. The premise on which you charge for platform could shift starting with one client then onto the next, contingent upon what their identity is and how regularly they utilise your services.
Be clear with regards to what will be remembered for your 'fundamental' cost for a scaffold, and what will be charged for as an additional an. For instance, you could as a rule incorporate erection and destroying as a feature of your fundamental charge, however, make an additional a charge for any extra work expected to alter the platform throughout a task. Now and again, you could offer your own types of assistance, and those of any workers, on a work just premise.
Consider the following points when setting your prices:
What do your competitors charge for a similar level of service
Do you aim to win business away from your competitors with attractive pricing?
Will you vary your rate depending on the type and complexity of the work involved, and perhaps depending on who the customer is?
Will you make a profit on any extra equipment that you must hire out for a job, or will you pass this on at cost?
You must set your charges cautiously. You should ensure while settling on what to charge that, accepting you get sufficient work, you will make to the point of covering the entirety of your working expenses, including your own drawings.
Trade rates
Clients that are different businesses could anticipate that you should offer them a special 'trade rate'. Big companies that welcome firms like yours to delicate for provisional work will likewise anticipate that your rates should be highly competitive, as will insurance agencies.
Know that a significant number of your clients will get quotes from a few scaffolding firms, so you should have the option to cite precisely and seriously. Large businesses that welcome firms, for example, yours to delicate for sub-contract work will frequently anticipate that your rates should be very competitive. In any case, don't slit your own jugular. Numerous clients esteem a decent, effective, or more generally safe help and are ready to address a practical cost for it. Ensure that you don't wind up working at a loss in light of the fact that your quote was excessively low!
Special guides are accessible to help you while pricing all parts of platform and access work. They offer forward-thinking guidance on what rates to charge for specific sorts of occupations.
Quote or estimate
 Once you quote a job, that becomes a fixed price point. When it has been accepted by the customer the price cannot then be changed, even if there is a lot more work to do than you realised at first. Therefore, your quotes should give precise information on what is covered and make it clear that any variations or extras not covered by the quote will be charged for on top of the initial fee.
An estimate on the other hand is not a fixed price, it is your realistic guess of what the job is probably going to cost. You are not limited by it. It is totally satisfactory to give a few estimates, each considering various conditions from best to most dire outcome imaginable.
Where important disclose to customers what could prompt the cost for a task changing – for instance the revelation of disintegrating mortar behind old backdrop or beforehand undetected asbestos. Also, assuming the client requests additional work to be finished throughout a task, be clear with regards to what this will mean for the general expense.
It is normal to give estimates and statements for nothing on a no-commitment premise. You may, however, choose to make a charge for more intricate and time-consuming consultancy work – maybe you will discount this charge if it leads on to a substantial contract.
How much does it cost to start a scaffolding business UK
Scaffolding is a vital construction tool, used to provide support for workers and materials on everything from small residential projects to large commercial buildings. If you're thinking of starting a scaffolding business in the UK, there are a few things you need to take into account in terms of costs.
First, you'll need to purchase enough scaffolding equipment to get started – this can cost anywhere from £5,000 to £10,000. You'll also need to factor in the cost of hiring qualified staff, as well as insurance and other associated business costs.
Overall, you can expect to spend somewhere in the region of £20,000 to £30,000 when starting a scaffolding business in the UK. Of course, this is just a rough estimate – the actual amount you'll need to spend will depend on the size and scope of your business.
What insurance do you need for a scaffolding business?
Public highway licences, local authority licences and goods vehicle operator licences, you will also need insurance including public liability insurance, employer's liability insurance (if you plan to take on employees), and plant and machinery insurance to prevent any future legal issues.
Promote your business venture
It is vital that you advertise your business effectively, so that people can discover who you are, what your business has to offer, and where it is located.
Advertising and marketing
A huge number of people go straight to the internet when they need scaffolding now, which is why you simply must have some form of online presence. Owning a professional website can be a fantastic way of advertising your business venture and connecting with a wider audience. You should also think about getting listed in online directories; yet another way of bringing the customers straight to you.
Another effective way of marketing your business in the modern era is by using social media, staying in touch with previous customers and contacting potential new ones. Also consider using relevant forums and even writing a blog. This could demonstrate your expertise to your target audience and further push them towards contacting you about your offered services.
It is always wise to sign up to a review website for tradespeople such as Checkatrade. You could also consider trying to obtain work through job-referral websites like Mybuilder.com and Rated People too.
You need to make your business stand out from within this crowded market, which is why a simple entry in a local print directory is no longer enough to draw people in. Do things your competitors aren't already doing.
Word of mouth
Word of mouth recommendations remain the absolute best way for a new business in the trade industry to advertise themselves. You do a good job, that customer tells someone else about their positive experience, and you are contacted about further jobs. It really is that simple, but it is truly oh so effective.
You will need to earn a good reputation before this can become your main way of acquiring new customers, though if you always act as a reliable worker, you'll get there in no time at all. However, therefore you need to employ reliable and trusted members of staff. We've all heard the horror stories about cowboy builders and people won't return to your venture if they believe the people representing it aren't good enough in any way; you have to build relationships with your cliental.
You should attempt to build up a network of key contacts within your local construction industry. Also, you should consider becoming listed by a local authority as an 'approved contractor'.
Read more: Sector trends within the scaffolding industry
Buying an existing business could be an option
Perhaps you will decide it is the right approach for you to purchase an existing scaffolding business, rather than starting your own up from scratch. The advantages to this can be that you will be walking into an already reputable establishment, one that has customers, staff, premises, and equipment.
Working with a leading scaffolding finance providers, you maybe able to fund the venture by using invoice finance, this allows you to get an advance of any future invoices you issue to your clients.
However, keep in mind that buying a business can be extremely risky, as it is a highly expensive approach that and a daunting task if you don't have the right level of experience. You will need to be armed with experience, knowledge of the industry, and staff members that are professional.
You should predetermine the genuine trading and financial position, so that the price you pay for the business is not too high.
Conclusion
Starting a scaffolding business in the UK can be a rewarding venture as the need for scaffolding services continues to rise. With property development on the up and increasing safety standards, a business supplying scaffolding could make a tidy profit. To get your venture off the ground, you'll need to obtain government approved certification to prove your competence and legal documents including public liability insurance that protect both you and your customers.
Being aware of all the regulations associated with scaffolding in the UK is also essential; failure to comply can incur hefty fines. Research into potential competitors and pricing should also be part of your preparatory steps before starting out – aiming to stand out among other similar businesses will give you an edge over the competition, improving your chances of success.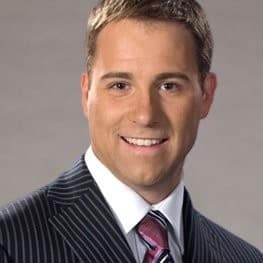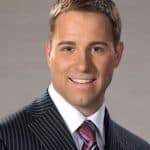 Seasoned professional with a strong passion for the world of business finance. With over twenty years of dedicated experience in the field, my journey into the world of business finance began with a relentless curiosity for understanding the intricate workings of financial systems.