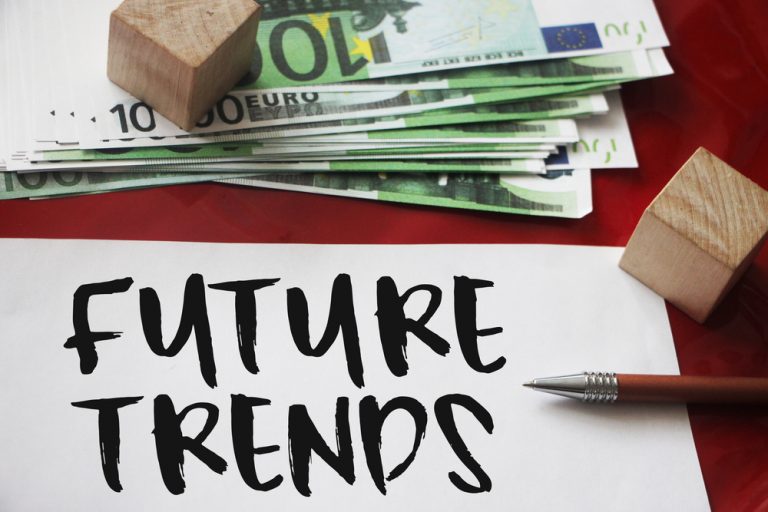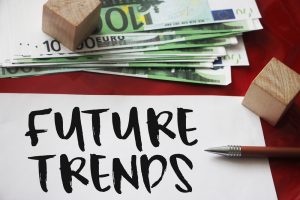 Following industry trends is a skill business owners must continue to develop throughout their careers.
If you want to be able to keep up with your competitors in a crowded market, then knowing all about the changes happening to your chosen sector is absolutely vital.
Without being able to look at your industry and spot what the key trends are, there is very little hope of you becoming a market leader.
You should fear not however, as if you're still not sure about how following and being aware of industry trends can help you, allow us to walk you through the main reasons.
Read on further to find out more about what makes keeping up with business trends so very important and how it could it effect your small business venture.
Reasons to Follow Trends Around Your Business
Successful business owners know how to follow the most significant trends of their businesses. Some people create trends, and there are the people who understand the trends. Also, there are the people who create and understand trends. The rest are people that neither created nor follow trends.
This is same within the business world. Some businesses create trends. While some companies follow trends, and some businesses neither produce nor follow trends.
Forecasting will become much easier
If you choose to closely follow and keep up with the latest industry trends at all times of the year, you'll be able to predict the future… to a certain extent. The more you begin to understand different trends within your sector, the clearer your predictions will become and the simpler the entire forecasting process will be for you.
Your life as a business owner will be a lot easier when you can foresee what's to come. You can only use future predictions to your advantage if you closely analyse the trends within your business' environment.
Your development of ideas will grow
By following business trends you'll not only see what the latest ideas of your competitors are, but you'll also find it much easier to start developing your own. New ideas for products and services, or the way they are provided, can be very hard to come by. So, making things a little clearer for yourself from time to time is the perfect way to go about your business.
You will likely be able to uncover many hidden business ideas that you can use for your small business venture within trends you are choosing to analyse. If you follow the trends surrounding your organisation, you will transform into an entrepreneur that is always full of different business ideas that can directly help to improve and develop your business model.
You'll be able to spot changes on the horizon
When business owners choose to analyse the market they operate within and seek out what direct competitors are doing, they often find that they can spot upcoming changes. These changes may affect your business in a big way, and they can include warning signs, so it's vital that you know about them as early as possible.
Trends and business patterns are an incredibly dependable wellspring of changes. They will give you early warnings about what is right and what could develop into a problem in regard to your company. In the event that you follow patterns, you will see these issues early enough to be able to do something about them. This will assist you with making a solid framework for finding reliable sources of changes.
They help you to stay on top
If you are in a position as a business where you're currently reaping the rewards of your many years of hard work and have emerged as somewhat of a market leader within your industry, well done to you. It takes a lot of blood, sweat and tears to get to where you are today. This is why we understand the importance of staying on top and not simply allowing it to all be thrown away.
If you want to be successful in the long term and not just for a brief moment, then you're going to need to develop a strong understanding of industry trends. Without keeping up to date with your market in the proper way (not just checking social media on a daily basis), you'll never know how to stay ahead of the competition.
Don't allow this to happen to you and instead follow the patterns of the business environment you operate within with a watchful eye.
How can I begin to identify industry trends?
As the owner of a business, being rushed off your feet will be nothing new to you. You will not typically have the opportunity or head space to have the option to peruse each intriguing idea and read every initiative article about your business' environment. So, keeping up with industry movements and current trends can no doubt be a taxing activity.
Social media is an integral asset to monitor industry influencers, their perspectives and guarantee you remain part of the discussion. Though, you should be fully aware that this isn't your one and only option.
Also, remember you are looking for current industry trends, not things that worked well in the past. As trends change for businesses, they also change for consumers and customers. This is because consumer behaviour is usually the catalyst for change within a business and the way it operates. If a company isn't making as much money anymore, they want to look for a change that will bring about success once again.
Stay current and act upon your customers impulses. If you notice a sudden change in your sectors consumer behaviour, then play to your target market and allow them to feel as if you are catering your business directly for them. After all, this is what you should be trying to do if you want to leave a positive lasting effect on them.
Make the most of digital tools and analytics to assess industry behaviour
In case you're a bit of a geek with regards to numbers, you'll love the wide assortment of analytical tools and frameworks that are readily available. It's incredible in light of the fact that you can allow these devices to do all the legwork for you to assist you with understanding the master plan of your commercial centre considerably more rapidly.
Advanced investigation can assist you with finding patterns progressively looked for by customers on the web. For example, Google Trends shows a drawn-out outline of specialty patterns while Google's Keyword Planner permits you to look through the most famous watchwords utilized by your objective segment on the web and the expected scale for utilizing and offering on them for your business as a component of a computerized publicizing effort.
Tune in to your clients
It pays to converse with your clients. All things considered; they are the ones that help put food on the table! Try not to be reluctant to stop for a moment to talk with them and study their constrain focuses to find how more your business can deal with assistance them.
As a small business owner, one of the most important things you can do is to develop relationships with your clients. When you take the time to get to know your clients, you are better able to understand their needs and provide them with the products and services they are looking for.
Additionally, clients who feel valued and appreciated are more likely to remain loyal to your business and refer others to you. There are many ways to build relationships with your clients, but one of the most effective is simply to have conversation with them. Get to know them on a personal level and ask about their interests, families, and what they like and don't like.
Show them that you care about them as people, not just as customers. When you take the time to build personal relationships with your clients, you will reap the rewards in both repeat business and referrals.
Customary quantitative studies of your current client base or your target market could give important understanding into potential changes in their practices and needs.
Conclusion
To conclude, we hope that it is plain and simple to see just why business trends should be closely analysed and followed whenever possible. If you want to keep up with the competition or stay one step ahead of it, then you must be aware of absolutely anything and everything that could have a long- or short-term effect on your firm.
As the owner of your business, only you will know the extent to which you need to analyse your target market, but we can only ever recommend keeping an eye out for changes whenever possible. It will always help you transition into the future with an added layer of security and protection.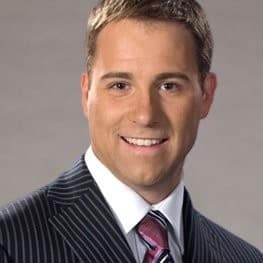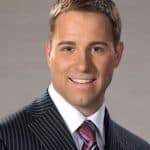 Seasoned professional with a strong passion for the world of business finance. With over twenty years of dedicated experience in the field, my journey into the world of business finance began with a relentless curiosity for understanding the intricate workings of financial systems.