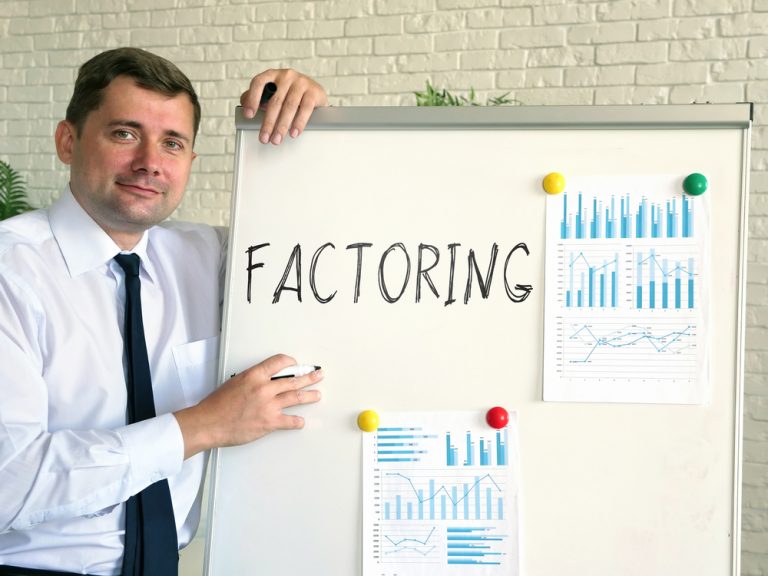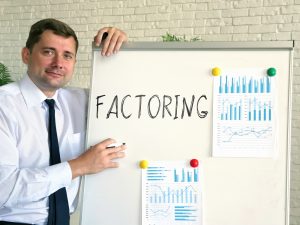 Many different industries use invoice finance in the modern era, as it has proven itself to be a valuable source of income for businesses that rely on customers paying on time.
It is also useful for business ventures that have been rejected a bank loan, and that are looking to rebuild their credit score.
Invoice finance offers a high level of flexibility, so you can react whenever the market makes an unexpected change.
By utilising this funding method, you can start to form a basis of a plan for growth and future success within your company.
Industry sectors that use invoice factoring or discounting
We will now take you through the wide variety of industries that benefit from factoring and invoice discounting and inform you on why these common sectors may choose to take advantage of this from of borrowing.
Construction industry
The construction industry works in a very particular way, with the hierarchy of contractors and sub-contractors leading to long delays in payment for those at the bottom of the pile. However, by using construction factoring, you are able to deal with this issue rather efficiently.
You will be able to compete with other companies on an even scale once you start to utilise construction factoring and reap the benefits from it. You'll be able to start setting on new staff members and ordering materials with more confidence, knowing that the money will be there to back you up along the way.
You will no longer have to chase payments from customers, as this duty is taken over by the factor, so you can concentrate on developing your business venture.
Rail industry
The rail industry has always been a slow payer, rail contractors are the backbone of the network, first to repair the infrastructure last to get paid. Invoice finance helps rail contractors pay for its staffs wages as well as the businesses running costs.
Professional services
Professional services are able to bridge the payment gap when using factoring. You may have found that in the past waiting longer periods of time for payment to come through has left you restricted as a business venture; not only is chasing up late payments frustrating and highly damaging to your company, it can also bring about harm to an otherwise strong relationship you have with a valued client.
Invoice finance addresses this by advancing working capital quickly – usually within 24 hours of an invoice being submitted. The arrangement can remain confidential if necessary, and cost-savings are made by not carrying out credit control in-house.
Professional and business services providers that benefit the most from invoice discounting and invoice factoring include, architects, engineers, legal firms, and companies operating within the finance sector.
Logistics industry 
If you ever need to hire drivers, be it for a one-off delivery or for ongoing contract situations, you may find that there isn't enough cash readily available to you. Dipping into your own pocket here may jeopardise the business venture over the course of the next month.
Both factoring and discounting can offer you a reliable cash injection in this scenario. You will normally receive the finance within 24 hours of sending out an invoice.
Small logistics companies need a flexible element to their operations if they want to keep up with bigger competitors in the same market. You may even discover that you can gain the upper hand on the larger companies if you borrow money based on work that has already been completed.
Here, you will gain faster response times, as well as a higher level of agility.
Printing and publishing businesses
Printing and publishing companies can develop and grow beyond their initial expectations if they utilise invoice finance in the proper way. Invoice finance is a flexible way for printing and publishing companies to develop and grow.
You will not have to wait the usual 30-60 days before payments start flooding in. A percentage of each invoice is quickly advanced to you by the lender, allowing you to move on to the next contract, or finally get around to repairing that essential piece of machinery.
Your business' cash flow will be improved in an instant, and you can begin to grow your business in a way that is sustainable. You won't need to have a fantastic credit score either, so you can take that worry out of your mind. The funding will always be based on sales invoices, so as long as you are doing business with credit-worthy customers, you'll be more than fine.
Manufacturing industry
The cost requirements that come with running a business in the manufacturing industry can be covered with invoice finance. You often face repeat costs, such as repairing machinery, maintenance, payroll, and premises expenses, which all lead business owners short-changed every once in a while. This can sometimes make it difficult to stay afloat.
You will find that the borrowing involved here is limited to the amount of work you can invoice. Therefore, once you get into the cycle of invoice funding, you'll be able to measure your business growth effectively without the risk of overtrading for no good reason.
Recruitment agencies
Waiting to be paid by consumers while your staff need paying is one of the oldest problems in the recruitment industry. You presumably feel like you're working on a knife edge – it appears to be difficult to deal with income so you can anticipate future development.
This is the place where invoice factoring and discounting is priceless. When you invoice your customers, a single amount of money is delivered by the lender – typically 80% to 90% of the receipt complete. Out of nowhere you can meet your week-by-week finance liabilities effortlessly and direct your concentration toward getting more work.
Specialist lenders for the enrolment industry can tailor a bundle explicitly for your business, and with confidential finance being accessible, your customers will never need to know about it. 
Security industry
 You can maintain a strong reputation within the security industry by utilising invoice finance. It may also help to make your employees feel more secure. As your company invoices, payments will be released to you; the one restriction on the amount of cash you get is the work you take on.
With that being said, this is one of the only forms of borrowing which grows as your business does. A high credit rating won't be needed here, nor will you have to complete endless amounts of paperwork as you would with a traditional bank loan.
You can take confidence that money will be there to back you up in certain situations, such as when setting on new members of staff, or accepting larger contracts. 
Transport industry
Fluctuating expenses for fuel, wages, and vehicle upkeep can cause genuine cash flow issues for those in the vehicle business. Subsidising needs might be inconsistent or progressing relying upon the positions you take on; however, this sort of money streamlines your money circumstance consistently, giving you important adaptability to prepare.
The transportation industry has a high demand on working capital, the use of invoice finance will help the business drive forward while the product lasts as a financial bridge until the business gets its invoices settled.
Healthcare sector
The healthcare sector is a people lead business, without its key workers it would not be able to operate. This brings a number of issues, that people need to be paid, as well as suppliers.
Its clients are local councils, and the NHS, these has large organisations that have a history of slow payment. Healthcare can be supported by the use of invoice factoring, it allows employees to be paid on time, while having a clear understanding of its customers and the importance the sector is the the health of the nation.
Recycling & Waste sector
The recycling and waste sector is one of the fast growing industries. As the world is more aware of its responsibility to the planet, business find initiative ways to re-use waste.
Plant and equipment on site to process this waste needs to be paid for and so does the employees that operate the site. With a number of different types of recycling finance available to operators, there is a funding solution to be found.
Grounds maintenance & Landscaping industry
Grounds maintenance and landscaping businesses grow with asset based lending products such as invoice finance. The industry is reliant on staff and they need paying before the business settles it's invoices.
Fuel and repair on the grounds maintenance equipment needs to be paid for and more so in the growing season, this product is a game changer for the industry.
Media companies
Media companies have grown rapidly with the growth of businesses moving online. Work will be done and invoiced month, but wages will still need to be paid and any outsourced work will also need to be paid for. Invoice factoring will help media businesses finance their working capital until its clients remit their invoices.
Wholesale and distribution 
Long credit terms are by and large a vital part of the discount business, and if your organisation is encountering income issues, you'll see that a bespoke considering arrangement could help.
Invoice Factoring for discount and conveyance firms includes 'selling' the extraordinary obligation in your business record. At the point when you need to hang tight if 120 days for payment, calculating can inhale new life into your business by opening up new freedoms.
Tailor-made Factoring for export and import businesses implies that every one of your necessities and targets are met – it's adaptable, effective, and simple to arrange.
If your business sector is not on our list, please make contact and talk to us about how we can help finance your business. We are here to offer free guidance on which kind of invoice finance would be appropriate for your business