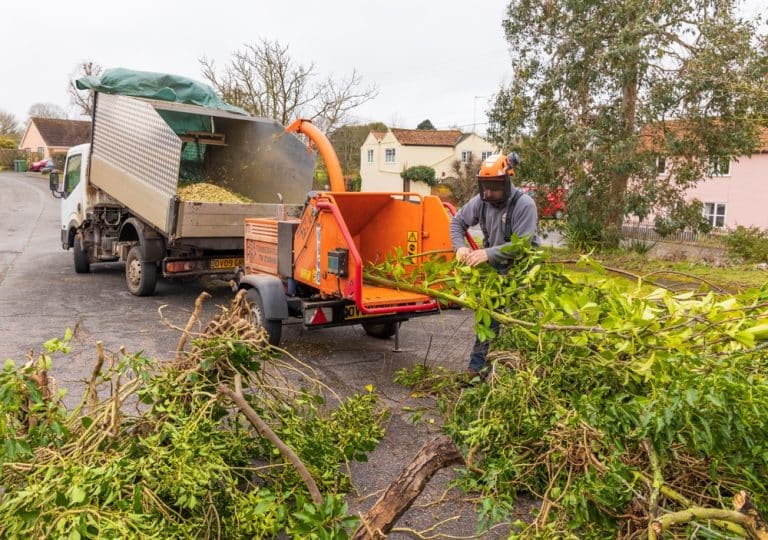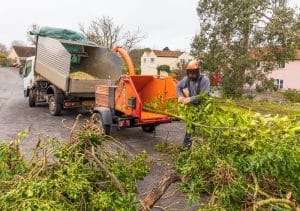 Tree surgeons, also known as arborists, often face various legal issues in their line of work. One of the primary concerns is liability for property damage or personal injury resulting from tree removal or maintenance operations. Ensuring that proper safety measures are in place and adhering to industry standards can help mitigate these risks.
Additionally, tree surgeons must navigate local regulations and obtain permits when necessary, especially when dealing with protected or heritage trees. Environmental laws may also come into play, particularly when handling hazardous materials like pesticides or herbicides.
Proper documentation, insurance coverage, and compliance with safety and environmental regulations are crucial for tree surgeons to avoid legal complications and maintain a reputable and ethical practice in the industry
What licences does a tree surgeon need?
Numerous activities may necessitate either licensing or an exemption from licensing, depending on your involvement.
Tree felling licence
In the UK, it's imperative for anyone engaged in tree felling to ensure one of the following conditions is met:
A valid tree felling license has been granted for the specific job.
The work falls under an exception that exempts it from the licensing requirement. These exceptions extend to trees in gardens, orchards, and certain other designated areas, as well as addressing situations involving hazardous or problematic trees and saplings. Furthermore, exemptions may apply in various other scenarios.
Tree felling licenses are administered by distinct authorities in different regions: the Forestry Commission in England and Scotland, the Forest Service in Northern Ireland, and Natural Resources Wales in Wales.
For detailed information regarding tree felling licenses and exemptions, please refer to the Forestry Commission's website.
Chainsaw certificate
In accordance with the Provision and Use of Work Equipment Regulations (PUWER), individuals utilizing chainsaws as an integral part of their job are required to exhibit competency in doing so. This typically necessitates holding a recognized certificate of competence or a national competence award, often referred to as the 'licence to practice.' This mandate extends to both employees and those who are self-employed.
For chainsaw operators, the gold standard for demonstrating competence is the acquisition of National Proficiency Tests Council (NPTC) certificates and awards. These credentials are widely recognized within the industry as evidence of proficiency. NPTC training and qualification programs can be accessed through assessment centers spanning the country, and you can access further information on their offerings via the NPTC website.
Moreover, those seeking chainsaw operator training can explore options provided by Lantra, the skills body specializing in the land-based industries, as an alternative avenue for acquiring the necessary skills and expertise.
Tree work permissions
Before doing any work on a tree you should make sure that it is not covered by a Tree Preservation Order (TPO) or sited within a conservation area or site of special scientific interest. Some trees are also covered by restrictive covenants. Permission is required to do any type of work on a protected tree. Although it is normally the responsibility of the owner to ensure that all permissions have been obtained, you should always make sure that the correct procedure has been followed before you start work.
Tree work permission is granted by the local authority. There's more information about TPOs and trees in conservation areas on the Gov.uk website.
Waste management licensing and exemptions
For businesses involved in activities such as chipping, cutting, shredding, pulverizing, burning, composting, or storing waste plant matter, specific regulations come into play. To operate legally, such businesses must adhere to one of the following requirements:
Acquire an environmental permit or a waste management license.
Register as exempt from waste management licensing.
This flexibility extends to businesses like tree surgeons, who can opt for exemption from waste management licensing if they meet certain criteria, which include:
Processing less than 500 tonnes (1,000 tonnes in Scotland and Northern Ireland) of waste plant matter in any given seven-day period.
Storing less than 500 tonnes (1,000 tonnes in Scotland and Northern Ireland) of waste material at any one time.
Burning less than 10 tonnes of waste material within a 24-hour period at the site where the waste originated, with no production of dark smoke (Scotland and Northern Ireland only).
Spreading biodegradable waste and garden or park soil on agricultural land, subject to specific conditions.
Utilizing untreated wood-derived wood chips for path surfacing.
Exemption levels also apply to activities involving the composting or bio-digestion of waste plant material. Oversight and regulation of waste management licensing and exemption registration are administered by the respective environmental agencies in different regions:
The Environment Agency in England.
Natural Resources Wales (NRW).
The Northern Ireland Department of Agriculture, Environment, and Rural Affairs (DAERA).
The Scottish Environment Protection Agency (SEPA).
Waste carrier registration
If you find yourself in the role of transporting waste, it's imperative to undergo the appropriate registration process with the relevant regulatory body. The specific registration you require depends on the nature of the waste you handle:
Transporting Your Own Garden Waste: If you are responsible for removing and transporting garden waste, you will need to register as a lower tier waste carrier in England, Wales, and Northern Ireland. In Scotland, you should register as a professional collector or transporter of waste. The good news is that this registration is not only necessary but also comes at no cost to you, and it remains valid indefinitely.
Handling Demolition and Construction Waste: When dealing with demolition and construction waste, you should register as an upper tier waste carrier in England, Wales, and Northern Ireland. In Scotland, the equivalent registration is simply called a waste carrier. This registration typically incurs a fee of around £150 and remains valid for a duration of three years.
Transporting Others' Waste, Including Garden Waste: If you are tasked with carrying away waste that belongs to someone else, irrespective of whether it includes garden waste, you will need to register as an upper tier waste carrier in England, Wales, or as a waste carrier in Scotland. This registration ensures compliance with regulations and proper waste management practices.
Understanding and adhering to the appropriate registration requirements is crucial to maintaining legal compliance when dealing with waste transportation.
Other licences
It's essential to stay well-informed about the following considerations when engaged in forestry activities:
Plant Disease and Pest Control: To prevent the spread of plant diseases and pests, you may need a 'plant passport' from a registered forestry trader before moving a consignment of wood. Detailed information can be obtained from the Forestry Commission and Natural Resources Wales.
Environmental Impact Assessment and Consent: Certain forestry projects, including planting new woods and deforestation, might require an environmental impact assessment and consent from the Forestry Commission (or its regional equivalent) before commencing. Further guidance is available on the Forestry Commission website.
European Protected Species: Operations in woodlands that impact European protected species, particularly animals like dormice, bats, and otters, may necessitate a license. Visit the Forestry Commission website for more information.
Public Access Restrictions: Permission is typically required before restricting public access to woodlands made accessible under 'right to roam' legislation. Refer to the Forestry Commission website for additional details.
Explosives Usage: Businesses employing explosives for tasks such as tree stump removal must obtain the relevant licenses and adhere to strict regulations. Initial guidance can be sought from your local authority.
Goods Vehicle Operations: If your business uses goods vehicles with a gross plated weight exceeding 3.5 tonnes (or over 1,525 kg if not plated), such as for logging activities, you'll need a goods vehicle operator's license. These licenses can be obtained from the local Traffic Commissioner in Great Britain or the Transport Regulation Unit (TRU) of the Department for Infrastructure (DfI) in Northern Ireland. Drivers must also hold appropriate licenses. Comprehensive information is available on the Gov.uk website and from the DfI in Northern Ireland.
Skip Placement on Public Highways: For skips positioned on public highways, a highway permit from the local authority is essential. In some instances, controlled parking permission may also be required. Licensing costs vary, and your local authority can provide specific details about applicable charges. If you hire skips for tree waste disposal, clarify with the hire company regarding responsibility for obtaining the required licenses and permits.
Planning Regulations: Note that planning regulations have special provisions for on-site structures utilized in forestry and woodland management. Seek advice from your local authority for tailored guidance in this regard.
Voluntary certification
For potential clients, particularly discerning entities like local authorities, the National Trust, and the Ministry of Defence, assurance of high-quality workmanship and adherence to safe and appropriate techniques is paramount. To underscore your dedication to excellence, consider pursuing certification for your services.
Demonstrating Quality Workmanship: One effective way to showcase your commitment to quality is by achieving certification in accordance with British Standard BS 3998, which comprehensively covers various aspects of tree work. The Arboricultural Association offers an approved contractor scheme tailored for tree surgeons who have met the BS 3998 standards. Further information on this scheme is available on their website.
Emphasizing Health and Safety Compliance: If your business employs machinery such as elevating 'cherry picker' platforms and other construction equipment, obtaining a skills registration card serves as a compelling indicator of compliance with health and safety requirements outlined in the Health and Safety at Work Act. The Construction Industry Training Board (CITB) manages a well-recognized card scheme, the Construction Plant Competence Scheme (CPCS), which underscores the suitability of operators. Explore the CITB website for comprehensive details about CPCS.
Prioritizing Health and Safety: For operators committed to maintaining the highest health and safety standards, the Contractors Health and Safety Assessment Scheme (CHAS) offers a valuable avenue to exhibit compliance to customers and clients. Visit the CHAS website for further insights.
Promoting Fair Trading Practices: Tree surgeons keen on highlighting their commitment to fair trading can join reputable vetting and approval schemes like "Buy with Confidence – Trading Standards Approved." More information about this scheme, along with a list of participating local authorities, can be accessed on their website. Such affiliations convey trustworthiness and ethical business practices to potential clients.
Tree protection legislation
Certain trees enjoy special protection under specific legislation, primarily when they:
Fall under the purview of a Tree Preservation Order (TPO).
Are situated within a designated Conservation Area.
Additional safeguards may apply in select cases.
When dealing with a tree protected by a TPO, it's crucial to recognize that no work can be undertaken without obtaining formal consent from the local authority. If consent is granted, it typically comes with conditions stipulating that the work must be carried out to specific standards, necessitating the involvement of a qualified tree surgeon.
For trees located within a Conservation Area, it is imperative to notify the local authority, usually at least six weeks in advance, before initiating any work. This advance notice enables authorities to assess whether the tree warrants the imposition of a TPO. If a TPO is indeed applied, the standard procedure for seeking permission must be diligently followed. You can access valuable resources, including publications like "Rules on Tree Preservation Orders," free of charge from the Gov.uk website.
Familiarizing yourself with all facets of tree protection legislation is essential, as it empowers you to provide clients with informed advice and ensures that you do not inadvertently facilitate any unlawful activities. Some clients may seek your assistance in preparing permission applications and appeals, emphasizing the importance of your expertise in navigating these legal intricacies.
Forestry and countryside
Effective management and conservation of forestry resources are governed by a range of significant acts and regulations, which encompass:
Forestry Act and Revisions: The Forestry Act, along with its periodic updates, serves as a cornerstone for forestry governance, shaping policies and practices.
Plant Health Act and Plant Health (Forestry) Order: These legislations address the crucial aspect of plant health, ensuring the protection of forests from threats such as pests and diseases.
Countryside Acts: Legislation related to the countryside plays a pivotal role in preserving natural landscapes and the ecological balance of forestry areas.
Forestry (Felling of Trees) Regulations: These regulations outline the specific rules and procedures governing tree felling activities, helping maintain a sustainable and controlled approach to forestry management.
Hedgerow Regulations: Hedgerow regulations are essential for the preservation of hedgerows within forested areas, contributing to biodiversity and landscape protection.
Wildlife Protection: Wildlife inhabiting and surrounding trees and woodlands are afforded robust protection under various legal provisions, ensuring the conservation of diverse ecosystems.
For comprehensive information and insights into forestry and countryside legislation, you can refer to the resources available on the Forestry Commission website. This wealth of knowledge is invaluable for those involved in forestry management and conservation efforts.
Environmental protection
The Environmental Protection Act, and the accompanying regulations established under its purview, extend their reach to encompass the management and disposal of all types of waste, including materials such as wood, bark, and foliage.
This legislation explicitly addresses various aspects related to the handling of wood, bark, and other plant matter, which includes cutting, chipping, burning, and storage practices. If your business is involved in the handling of substantial quantities of these materials, you might find it necessary to obtain either an environmental permit or a waste management license.
Beyond its scope on waste management, environmental protection legislation encompasses a wide spectrum of additional concerns, spanning from mitigating nuisance noise to regulating emissions to the air, notably in the context of controlled burning practices. Comprehending and adhering to these multifaceted regulations is fundamental to fostering environmental responsibility and legal compliance in your business operations.
Health & Safety, fire
Compliance with workplace health and safety as well as fire safety legislation is paramount for businesses, and within the tree services industry, it is particularly crucial due to the inherent risks associated with activities such as chainsaw operation and working at heights. Additional hazards encompass the use of machinery like wood chippers, the potential for falling objects, exposure to loud noises, handling heavy loads, and managing flammable substances like petrol.
The framework of health and safety legislation, encompassed by the Health and Safety at Work Act and its associated regulations, is comprehensive and touches upon all facets of workplace safety. Employers bear a duty to safeguard the health and safety of their employees, with those employing five or more individuals obligated to establish a written health and safety policy statement. Pertinent regulations relevant to tree surgeons and arborists include:
Provision and Use of Work Equipment Regulations (PUWER): PUWER mandates that all workers utilizing chainsaws must demonstrate full competence, with most individuals necessitating a recognized certificate of competence. PUWER extends to the regulation of all lifting and climbing equipment utilized.
The Work at Height Regulations: These regulations encompass work carried out at heights, especially where the risk of falling and causing personal injury exists. Specific responsibilities are assigned to both employers and self-employed workers to ensure that safety measures are diligently implemented when working at elevated positions.
Lifting Operations and Lifting Equipment Regulations (LOLER): LOLER establishes requirements and standards for the safe use of lifting equipment.
The Management of Health and Safety at Work Regulations: These regulations mandate the assessment of all workplace health and safety risks.
Manual Handling Operations Regulations: These regulations focus on safe practices for handling loads to prevent musculoskeletal injuries.
Personal Protective Equipment at Work Regulations: These regulations mandate the provision and use of personal protective equipment as necessary for employee safety.
It's essential to note that the aforementioned list is not exhaustive. Detailed information and guidance can be sourced from the Health and Safety Executive (HSE) and Health and Safety Executive Northern Ireland (HSENI) websites, as well as from your local authority's environmental health department. Upholding strict adherence to health and safety regulations ensures a safe and responsible working environment in the tree services industry.
Employment legislation
Employment legislation is a vital framework that all employers must adhere to, encompassing a wide array of critical areas to ensure fair and equitable workplaces. These areas include recruitment practices, employment contracts, remuneration, working hours, vacation entitlements, establishment of employment policies, handling sickness, maternity and paternity leave, addressing discrimination, managing disciplinary actions, addressing grievances, navigating dismissals and redundancies, and engagement with employment tribunals.
Conforming to employment legislation is essential for fostering a harmonious and lawful work environment, safeguarding the rights and well-being of both employers and employees. It ensures that fair employment practices are upheld, and any disputes or issues that may arise can be addressed in a legally compliant and equitable manner. Staying informed and compliant with these regulations is pivotal for businesses of all sizes and industries.
Insurance for a tree surgeon
Comprehensive insurance coverage is paramount for tree surgeons and arborists, given the inherent risks to themselves, their team, the public, and property. Reputable trade associations, such as the Arboricultural Association, mandate members to maintain a minimum of £5 million in public liability insurance, distinguishing responsible professionals from less reputable competitors.
To ensure proper coverage, it's advisable to consult with an insurer and provide a detailed overview of your business operations. Mandatory insurance, as well as additional recommended coverage, may encompass:
Full public liability insurance
Employer's liability, especially for high-level work
Professional indemnity if consultancy and advice are part of your services
Motor insurance for business vehicles, potentially with coverage for transported goods and equipment
Plant and equipment insurance
Additional considerations may involve personal coverage, business interruption insurance, contract indemnity, and coverage for premises and their contents if applicable.
For personal and employer's liability coverage, it's crucial to provide precise details about the nature of your work, including the specific activities, heights, materials, equipment, and health and safety protocols involved.
Seeking guidance from trade associations can be highly beneficial, as they often offer advice on insurance matters. Furthermore, some specialized business insurers provide discounts to tree surgeons affiliated with major trade bodies, ensuring that you obtain proper coverage at competitive rates within this industry. For instance, the Forestry Contracting Association (FCA) offers discounted business insurance rates to its members.
Conclusion
In conclusion, tree surgeons face a myriad of legal issues and regulations in their profession, reflecting the importance of safety, environmental preservation, and adherence to employment and health regulations. From obtaining the necessary permissions to work on protected trees and navigating environmental laws to ensuring compliance with workplace health and safety regulations, tree surgeons must meticulously adhere to a complex legal landscape.
Additionally, they should be well-versed in employment laws to ensure fair and equitable treatment of their employees. Successfully navigating these legal challenges not only preserves the integrity of their work but also contributes to the responsible and sustainable management of our natural environment.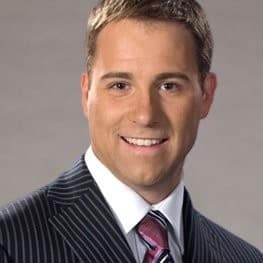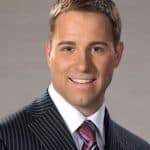 Seasoned professional with a strong passion for the world of business finance. With over twenty years of dedicated experience in the field, my journey into the world of business finance began with a relentless curiosity for understanding the intricate workings of financial systems.