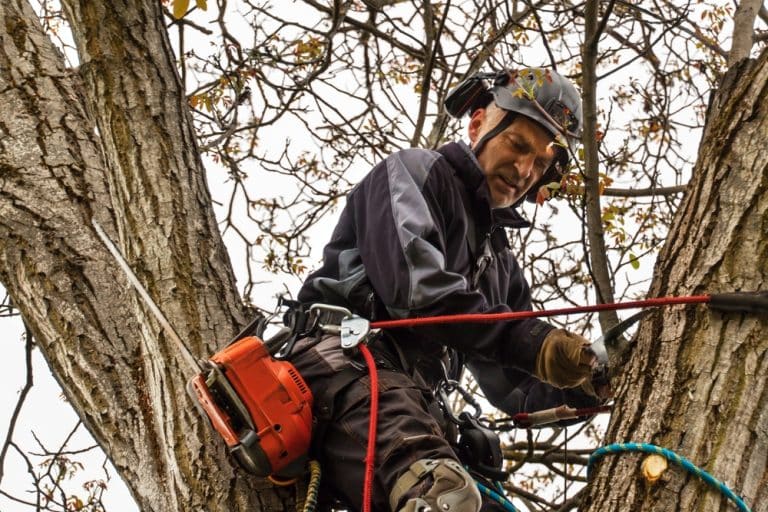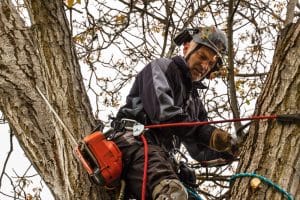 The tree surgeon sector is witnessing several notable trends that are reshaping the industry landscape. One prominent trend is an increasing emphasis on sustainability and environmental responsibility, with a growing demand for tree care services that prioritize conservation and the preservation of mature trees.
Furthermore, technology is playing a pivotal role, with the adoption of advanced equipment and digital tools to enhance efficiency and precision in tree surgery operations. The sector is also experiencing a surge in urban tree care as cities recognize the benefits of urban forestry for air quality, aesthetics, and overall well-being.
Finally, there is a growing awareness of the importance of proper tree maintenance in preventing tree-related hazards, leading to a heightened focus on proactive tree care practices.
These trends reflect the evolving priorities within the tree surgeon sector, driven by environmental concerns, technological advancements, and urbanization
Domestic work
The tree surgeon sector has been influenced by a series of economic and environmental shifts in recent years. The early 2000s witnessed a surge in gardening and landscaping, driven by increased disposable income, a healthy housing market, and a heightened interest in conservation. However, the late 2000s saw a downturn in the property market and a weakening economy, impacting discretionary spending on gardening. Although trees continued to grow regardless of economic fluctuations, the recovery was somewhat slow, with a resurgence in the housing market and economy around 2013-2014.
The aftermath of the Brexit vote in 2016 ushered in economic uncertainty, leading to reduced consumer confidence and sluggishness in the housing market. Inflation and stagnant wage growth strained household budgets, shifting consumer spending away from significant investments like gardening services. This trend continued into 2019, creating challenges for the tree surgeon sector.
On a separate note, the increasing demand for wood-burning fires and stoves due to rising oil and gas prices has driven up the demand and prices of firewood. This presents an opportunity for tree surgeons to sell excess logs, particularly hardwoods, or process them into value-added products. However, it's important to note that the sector faces scrutiny due to air pollution concerns, potentially leading to restrictions on wood-burning stoves and fires, emphasizing the need for environmentally responsible practices in the industry.
Non-domestic work
The growing fascination with the great outdoors and landscape aesthetics has not only driven individuals but also businesses and organizations to channel investments into tree planting and maintenance. Local authorities, recognizing the value of enhancing our living and working environments, are increasingly engaged in efforts to improve their surroundings.
In the agricultural sector, the introduction of initiatives like countryside stewardship and environmental stewardship grants has incentivized farmers across various regions to allocate resources toward initiatives such as woodland and forestry planting, hedge management, and broader conservation measures. This shift underscores a collective commitment to environmental stewardship and sustainable land use practices, reflecting the evolving priorities within both the public and private sectors.
Tree disease
Tree diseases have become a growing concern in the UK, posing significant threats to the nation's forests and woodlands. These diseases often spread quickly and can lead to severe consequences for both native and non-native tree species. The impact of tree diseases extends beyond ecological considerations, affecting the economy and public safety as well.
The prevalence of tree diseases in the UK has necessitated vigilant monitoring, research, and mitigation efforts to combat their spread and protect the country's valuable tree populations.
Several tree diseases have been identified in the UK, including:
Chalara ash dieback: Affecting ash trees, this disease has seen a rapid spread since its arrival in the early 2010s, causing extensive damage.
Phytophthora ramorum (sudden oak death): A threat to oak trees and other species, this pathogen has been particularly concerning due to its wide host range.
Larch tree diseases: These include Phytophthora ramorum and Phytophthora kernoviae, affecting larch species in forests.
Acute oak decline (AOD): Affecting oak trees, AOD has raised alarm due to its swift onset and impact on mature oaks.
Massaria disease: Targeting plane trees, this disease affects the structural integrity of branches, posing a safety risk in urban environments.
Chestnut blight: Affecting sweet chestnut trees, this fungal disease can cause significant damage to woodlands.
These tree diseases underscore the need for comprehensive tree health management and a proactive approach to mitigate their spread and impact on the UK's tree population
Safety and quality
The tree services industry, like many others, faces challenges from unscrupulous operators, often referred to as 'cowboys.' These individuals lack the necessary qualifications and expertise, and unfortunately, some engage in fraudulent practices that harm customers. To combat this issue, various measures have been implemented by both trade organizations and the government to protect consumers and eliminate cowboy operators. These initiatives include:
Local Authority Guidance: Many local authorities provide advice for homeowners on how to find and engage a reputable tree surgeon. Some even maintain lists of qualified contractors in the area.
British Standard (BS 3998): This standard comprehensively covers various aspects of tree work, ensuring that professionals adhere to industry-recognized practices. Additionally, BS 5837 addresses trees concerning construction and demolition.
Chainsaw Operator Competence: It is a legal requirement for professional chainsaw operators to undergo competence assessments in their relevant areas of work and hold certificates to demonstrate their skills. These assessments are administered by the National Proficiency Tests Council (NPTC).
Health and Safety: The Health and Safety Executive (HSE) provides specific guidance for the tree services sector through the Arboriculture and Forestry Advisory Group (AFAG).
Trade Body Certification: Trade organizations like the Arboricultural Association offer 'approved contractor' status to qualified members, ensuring a level of professionalism.
LANTRA Training: LANTRA, the skills body for the environmental and land-based industries, promotes training, skills development, and qualifications within the sector to elevate standards in the tree and timber industries.
Consumer Protection Schemes: Government-endorsed initiatives such as Trustmark and Buy with Confidence – Trading Standards Approved enable consumers to identify trustworthy tradespeople, with Buy with Confidence traders undergoing vetting and approval processes.
These collective efforts aim to safeguard consumers and create a transparent, reputable landscape within the tree services industry, reducing the prevalence of unscrupulous cowboy operators.
Keeping up with developments
Staying informed and maintaining professional integrity in the tree services industry is facilitated by becoming a member of a reputable trade association. These associations not only provide valuable resources and information but also serve as a testament to your dedication to quality. Here are some prominent organizations representing the tree services industry in the UK, all of which promote and uphold high standards among their members:
The Arboricultural Association: This association represents both tree surgeons and arborists, offering a wealth of resources and networking opportunities.
Institute of Chartered Foresters: A professional body that caters to foresters and arborists, emphasizing education and excellence in the field.
International Society of Arboriculture (UK and Ireland Chapter): As part of a global network, this organization promotes arboriculture knowledge and best practices.
Royal Forestry Society: An institution dedicated to the advancement of forestry and arboriculture, supporting professionals in these fields.
Forestry Contracting Association: Focused on the contracting aspect of forestry work, this association fosters industry growth and excellence.
While these organizations specifically cater to the tree services sector, there are also broader bodies representing the landscaping and horticultural industries, such as the British Association of Landscape Industries (BALI) and the Royal Horticultural Society (RHS). By exploring the resources and opportunities offered by these associations, professionals in the tree services industry can stay up-to-date with industry developments and showcase their commitment to maintaining high standards. Visit their respective websites to learn more about their missions and benefits.
Conclusion
In conclusion, the tree surgeon sector is navigating a dynamic landscape marked by evolving trends and challenges. A heightened focus on sustainability and environmental responsibility, driven by a growing appreciation for the outdoors and conservation efforts, is shaping the industry's priorities.
Technological advancements and the adoption of digital tools are enhancing efficiency and precision, while urban tree care gains prominence in response to the benefits of urban forestry. Additionally, proactive tree maintenance is gaining recognition as a critical preventive measure against tree-related hazards.
However, the sector has also faced significant hurdles, notably the proliferation of tree diseases that threaten tree populations and create opportunities for unscrupulous operators. Amid these developments, tree surgeons are tasked with embracing innovation, staying informed, and maintaining high professional standards to effectively navigate the evolving trends and challenges within their field.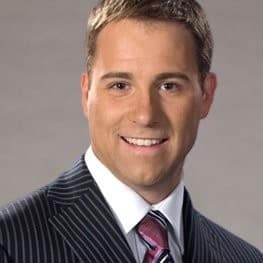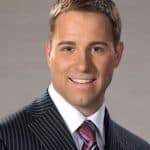 Seasoned professional with a strong passion for the world of business finance. With over twenty years of dedicated experience in the field, my journey into the world of business finance began with a relentless curiosity for understanding the intricate workings of financial systems.