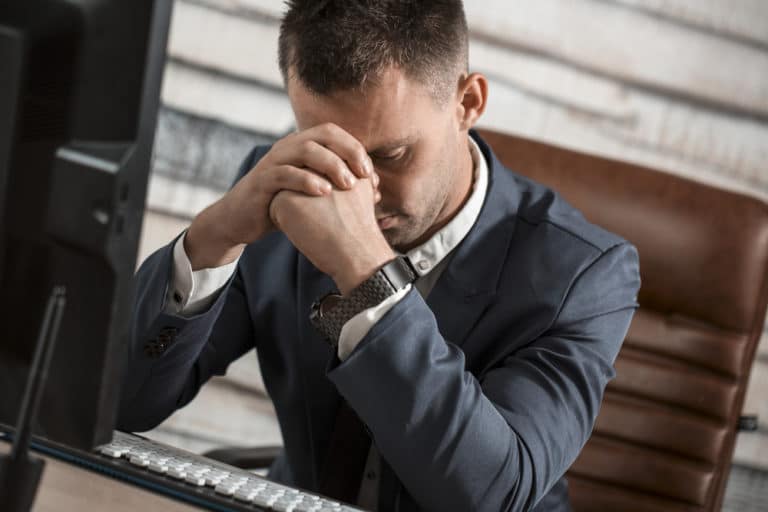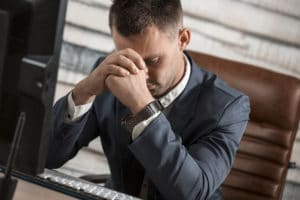 There are many signs that your business may be distressed and need business finance, its nothing new 17,439 businesses entered insolvency in 2018. You may believe that your business is in or may be approaching financial problems. At this point you must take action or seek help. Just waiting to see how things turn out will not make the financial problems for your business go away. This action of procrastinating will not help to resolve the difficulties. In the UK there are many funders that will help with this distressed situation by offering business finance as a turnaround solution for the company.
Business Funding Options for Distressed Businesses
Working capital shortages can prompt businesses to find new ways of boosting cash flow. If your business is suffering financial distress and creditors are knocking at your door you need to take action quickly.  As a directors you should consider all your options. Business funding for distressed business can be easily obtained with the right help from professionals.  This may not even have been generated by your actions. A customer may have gone in to liquidation or administration on you. This may have started the chain of events which led to the business cash flow funding shortage.
Seasonal Trading Problems?
Sales are down and costs are high if you feel like this is your situation there are potential problems waiting to arise at any moment. Keep this in mind if your business has unpredictable trading cycles. Should you frequently find that your business is struggling for cash at important times. 
Businesses in distressed maybe unaware that there is a range of funding options available to them. Positive cash flow is critical for business survival at this point, without it there is no business. The most common funding solutions for a distressed business usually include a combination of methods.
Distressed Funding Options Include:
Invoice Financing – also known as factoring which allows you to unlock tied up cash in your unpaid invoices.
Stock financing – this allows a business to borrow money against the value of the stock.
Asset financing – can take many forms, 

usually

 a cash injection is secured against plant and machinery.
Property financing – can raise finance on your land and buildings.
Business Insolvency 
Should action not be taken to plug the finance gap within the business, the last option available is business insolvency. Many business owners refuse to acknowledge there is a problem and so bury their heads in the sand. They don't take action and then when the company is wound up wondered where it all went wrong! HMRC are usually the hardest creditor to want to arrange a time to pay scheme with. Should the business enter insolvency they usually require a VAT Bond for the new company. At this point the directors are depleted of funds and sadly are back in to the original position just wanting some sort of cash flow funding. 
Business finance companies will lend to re start Phoenix businesses. Again it is just the same process as plugging the hole originally but sometime its easier to start with a clean sheet and no outstanding creditors.
Trading Out of a Distressed Situation
Trading out of a distressed situation is a very common approach. You may hit a problem that is not life threatening but the business has serious cashflow difficulties. These more than likely are Corporation Tax and VAT arrears, with a long list of creditors. The first step in arranging an informal deal with creditors to stick to your word! This will stop any attacking the business with a winding up petition.
Start by calling the key creditors, explaining the companies position. You want to pay them back in full as fast as possible but cashflow is tight and can you pay them over an affordable timeframe. This can work wonders by being honest as they have probably gone though the process themselves. Assure the creditors that you have arranged new outside business finance, to help with this problem. Work out your cashflow and be realistic. Never over promise. If it looks like you can pay all key creditors in 30-60 days ask for 60-90 days. Creditors will usually be happy to work with you if you are honest. Try not to break an arrangement. If it is unavoidable, write and call the creditors and explain carefully where the plan has not worked. The explain your solution to the problem.
How to get Quick Business Finance
Should your business be in a situation where you need quick business finance there are a few things you can do to give yourself the best chance of getting a quick business funding.
Keep Your Business Accounts up to Date
Should your trading style be a limited company, keeping your filed accounts up to date is really beneficial when it comes to applying for quick business finance. This will show any lender where the company is right now. One of the main reasons business are turned down for finance is no up to date management accounts or annual accounts filed at companies house. This gives a perfect overview for lenders looking at your application.
Get Your Business Bank Statements Ready
Every lender will want to see the businesses last 3-6 months of bank statements. This is one of the quickest and easiest things to get these ready, every business has access to online banking. Ideally you can get them off line and PDF the files from your bank portal. Nearly all the high street banks offer this feature.
If you trade as a sole trader, keeping separate bank accounts for your business and personal expenses. This makes it that much easier for a lender to sift through your statements.
Be Prepared, it Will Pay Off
The biggest factors in how long it takes to get business finance is down to the directors ability to produce the information required. Start by getting your business banks statements ready. Ask the accountant for your last filed accounts, if they are not up to date produce management account  and other financials like profit and loss. This will save time when the Invoice Finance team start getting your application moving.
Quick business finance can be in place within 24 – 48 hours this will help save the business and everything you have worked hard for.
How to Avoid Business Failure
The first point of avoiding business failure is not to get stressed as you will need a clear head to carry out one of the above processed. We can help you should your business be in distress with a business finance solutions. Since we started to trade in 2010 we have helped hundreds of distressed business with business finance. Funding has been arrange for Phoenix re-start business with success. Can an Invoice Finance Brokers help after liquidation? we have encounter every situation so probably yes. Simply complete the online enquiry to get started.