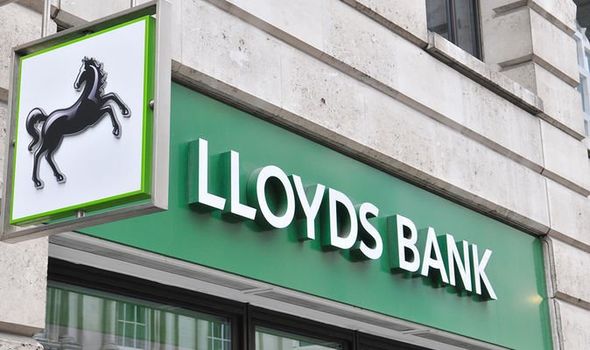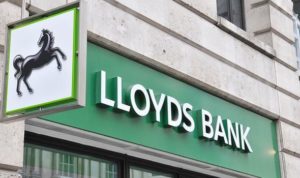 Lloyds Bank Invoice Factoring Commercial Finance is one the UK's top providers of Receivables Finance and Asset-Based Lending.
Since 1962, they have operated as a part of Lloyds Banking Group, and are currently supporting around 10,000 UK businesses, from startups to multinationals. Lloyds takes a unique, specialist approach to their funding solutions that include Invoice Factoring, Invoice Discounting, and Asset-Based Lending.
They offer solutions for many industries such as agriculture, healthcare, recruitment, and construction. As the market leader in Invoice Factoring Lloyds commercial finance are the UK's largest provider of Invoice Funding.
Who are Lloyds Invoice Finance?
Lloyds Invoice Finance are one of the 'Big Four' banks in the UK with a well-known brand and national branch network. Through its commercial factoring arm, Lloyds Lloyds commercial finance offers a wide range of products with a range of bank factoring available, including specialist funding solutions for different types of industries.
Lloyds TSB Commercial Finance are it was known before the break up of the banking sector have already supporting almost 10,000 clients, from start up to multinational, demonstrating our real commitment to the UK Business community.
Lloyds Bank Commercial Finance Products and Services
Lloyds offers multiple Invoice and Asset Finance solutions for all types of businesses. What's great is that you don't need to hold an account with Lloyds, in order to still have access to their products and services.
Their solutions aims to improve your cash flow, increase your sales, and help you purchase the necessary equipments for your business. Lloyds business financing solutions are divided into 3 categories: Invoice Factoring, Invoice Discounting, Asset-Based Lending.  They also offer bad debt protection for businesses with an annual turnover of at least £200,000 without the need to remove a bank waiver if you already bank with them.
Lloyds Bank is an established bank and financial services provider that offers a range of financial services products that include invoice finance and asset-based lending solutions. They have created these services to cater for different sizes of businesses and their needs.
Lloyds Bank's invoice finance solutions include invoice factoring and invoice discounting. The invoice factoring service is available to businesses that have an operating turnover of a minimum of £50,000. The invoice factoring service also manages its customers' credit control function which is why this solution is ideally suited to smaller and newer businesses who do not have established back-office systems and staff to conduct credit control.
Lloyds Bank Invoice Factoring
Lloyds Bank Invoice Factoring allows you to immediately access up to 90% of your invoice value within 24 hours. Lloyds uses your invoice ledger as the primary security for the cash advance, and collects the repayment at a later date from your clients. The entire Invoice Factoring process is easily managed via Lloyds' online platform, which makes everything incredibly quick and convenient.
Lloyds Invoice Factoring is available for businesses with credit terms of up to 90 days, and an annual turnover of at least £50,000, which is remarkably lower than typical Invoice Factoring providers that normally require a minimum of £250,000.
How Factoring Works
Lloyds Bank Invoice Discounting
Lloyds Bank Invoice Discounting is another Invoice Finance solution that enables you to receive up to 90% of your invoice value, if your business has an annual turnover of at least £250,000. The entire process remains confidential to your clients, and you have full control of your credit management and collections process.
Lloyds requires that your business has a well-established credit control and sales ledger management system, to ensure that you can efficiently handle collections and are protected from credit risks.
Lloyds Bank Invoice Discounting is managed via an online platform, which gives you the ability to send invoice details and check your funding availability at all times.
Lloyds Bank Invoice Factoring Contracts
Lloyds bank offers remarkably flexible Invoice Factoring contracts in comparison to other major financial institutions.
Initially, you can receive a 6-month trial, and have the option to request a refund of the service fee if you're dissatisfied with your experience.
What's more, for the first 6 months of your contract, you can terminate your Lloyds Bank invoice factoring contract without incurring any associated fees as long as you give them 28-days notice.
Lloyds Bank Factoring Costs and Fees
Lloyds are fully transparent with their invoice finance costs and fees, indicating that they vary with the products and services you choose as part of your agreement. You will face basic costs such as service fees, and may also incur other charges like an international payments fee, same-day payments fee, or handling fees for Lloyds to process your debtor payments that are done via credit or debit card.
Some of the features and benefits of Lloyds Bank's invoice factoring.
Release up to 90% of your invoice value

Access funds within 24 hours

Expert credit control support

Free up time to focus on growing your business

Increased cash flow

More cost-effective than traditional finance products

Flexible service which grows with your business

Online account management

Open to non-Lloyds Bank customers

Optional customer insolvency protection
Lloyds Bank Commercial Finance Reputation
Lloyds has an impressive collection of case studies that demonstrate their past successes with UK businesses. Their solutions have produced incredible results such as increased sales, business expansion, and improved cash flow.
Currently, there aren't enough online reviews about Lloyds Bank and their Invoice Factoring solution to reach a solid consensus. But, it's clear from their eligibility requirements and flexible contracts that Lloyds is open to working with a wide selection of businesses, including businesses with low annual turnovers.
Get a Quotation from Lloyds Commercial Finance
Invoice Funding are one of the leading Invoice Factoring Brokers in the UK. We have partnered with Lloyds Commercial Finance to offer our clients ground breaking deals on Invoice Factoring and Invoice Discounting. Should you require a quotation from Lloyds Commercial Finance simply complete the online enquiry.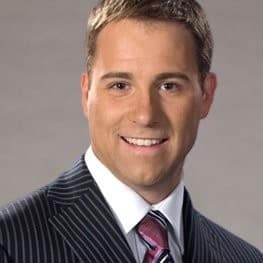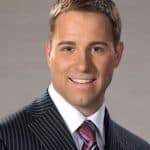 Seasoned professional with a strong passion for the world of business finance. With over twenty years of dedicated experience in the field, my journey into the world of business finance began with a relentless curiosity for understanding the intricate workings of financial systems.