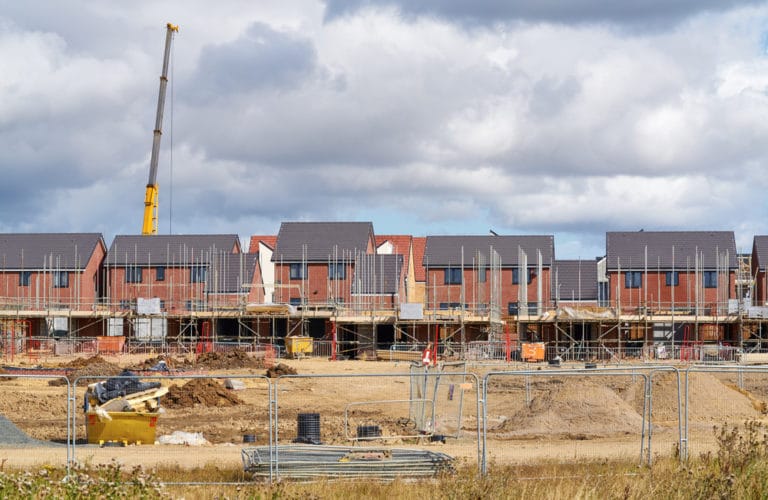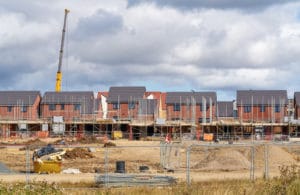 Invoice Factoring for the Scaffolding industry most business factors shy away from it! On the basis that most scaffolding companies are working to contract many such businesses wrongly assume. Most Scaffolding firms believe they are not eligible for an invoice factoring facility. Most Scaffolding firms we have come across simply put the steel up and take it down. Once this has taken place they invoice. We totally understand the scaffolding industry and as such have a great relationship with invoice finance companies that offer invoice factoring to scaffolding businesses.
Invoice Funding helps scaffolding businesses maximise their cash flow, by providing invoice factoring and finance solutions.
Scaffolding Invoice Finance
Scaffolding and construction companies of all shapes and sizes need consistent cashflow, invoice finance could be the solution. Scaffolding companies carry large financial implications and problems in cashflow arrive from time to time. These issues come from O licences for the wagons, wage payments for the lads and lasses, as well as insurance and buying new steel tube as and when needed.
The construction industry have never been simple! payments are always slow. Scaffolding firms are no exception to this. Mean contractors taking 60, 90 or longer to settle an invoice. This means one thing on the scaffolding firms cashflow, as well as sleepless nights for the directors. Invoice Finance for Scaffolding firms may be a solution to speed up the payments. This type of cashflow funding can help release cash tied up in outstanding invoices.
Invoice Factoring offers several benefits to a scaffolding business and these are:
Releases up to 90% of the cash tied up in your unpaid invoices. This is 90% of the gross value of your invoices.
Invoice Factoring offers a credit control service which frees up your time to focus on growing your business.
Factoring is typically flexible in that it grows in line with your sales, which reduces your risk of overtrading.
It can also include bad debt protection insurance which protects your business against the risk of non-payment.
No need to disclosed a facility but confidential discounting is available from some lenders.
Criteria for Scaffolding Contractors
The criteria for scaffolding contractors that require a invoice factoring facility is no as tough as most directors seam to think.
You should be selling your scaffolding services to other businesses.
Invoices should be raised on credit terms.
Importantly the invoices should be raised in arrears, meaning the steel needs to be erected before invoicing.
The business needs a minimum turnover of about £100,00 or more.
If your scaffolding business can meet this criteria there is a good chance we can get an invoice factoring facility in place for your business. The facility takes about seven days to get in place. Once an invoice is raised the funds are available within 24 hours.
Is my Scaffolding Business eligible for Invoice Factoring?
Almost certainly, as long as your customers are businesses and not consumers. In other words, your customers must be other businesses. In years gone by factoring was only available to large, well established businesses. But now there are a whole host of providers catering specifically for small businesses funding and startups.
Providers such as Bibby and Aldermore will consider businesses with a turnover as low as £50k and less than a year's trading history. Specialist lenders have also entered the market, who concentrate on the construction space. Nucleus Finance are one such lender who specialises in the funding for Scaffolding companies.
Other factors considered by invoice factoring providers towards scaffolding businesses are:
Customer base — businesses that are over-reliant on a single customer will find it more difficult to get approved.
Quality of customers — providers will look into your customers' credit history to determine how likely they are to default on payment.
Benefits of Scaffolding Finance
One of the main benefits to any scaffolding firm is the invoice finance provider can also manage credit control and the collections process on behalf of the business. This leaves more time for the business owners to focus on what they do best, which is running the day-to-day business. Alternatively, there are confidential services known as invoice discounting that ensure that customers are unaware a facility is in place.
We understand that being involved in the scaffolding industry can have its ups and downs. Mean contractors changing their minds, one minute you have no work, the next you have so much your scratching you head wondering how you will fund it. No working capital can often mean long delays in the payment chain triggering cash flow problems. Invoice factoring is a perfect fit for any scaffolding business due to its flexibility and cost.
In addition to traditional factoring there are also spot factoring facilities on offer to scaffolding industry subcontractors by some specialist finance companies. this allows just one invoice to be funded instead of the whole sales ledger.
Spot factoring often allows for higher funding levels as some of the finance companies will offer advance payments of up to 75% of the invoice or application for payment. This is particularly effective for scaffolding subcontractors as some of the invoice factoring companies offering this type of finance will accept Applications for Payment in lieu of invoices.
Contractor can pick and choose which applications or invoices to factor. This is perfect for contractors that don't need funding they don't have to submit any at all as there are no minimum annual charges unlike the more traditional arrangements.
Invoice Funding for the Scaffolding Industry
Invoice Funding are one of the UK's leading Invoice Factoring Brokers for the scaffolding industry. Since we started operating in 2014 we have arranged finance for owe 30 companies in the scaffolding industry. If you feel a invoice factoring facility can support your scaffolding business please feel free to get in touch. Simply complete the online enquiry.