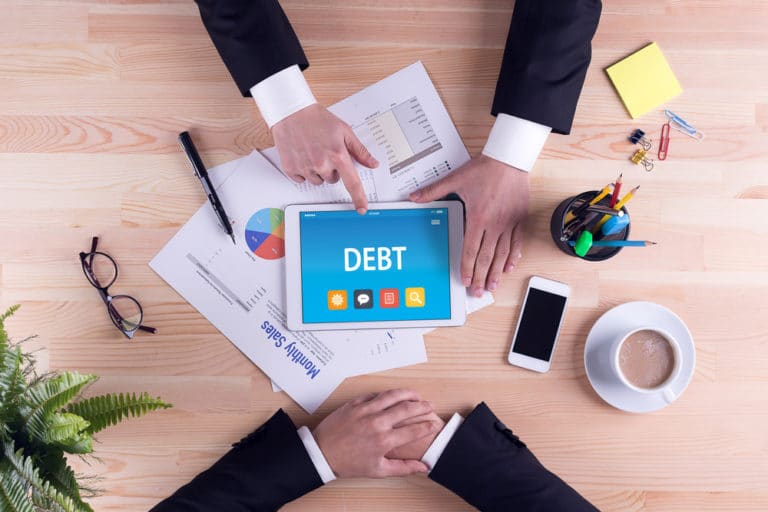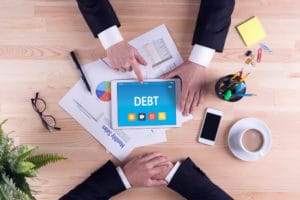 Bad Debt Protection helps protect its finances from non-paying customers. Should one of your customers fail to pay, bad debt protection means any loss is absorbed by the finance provider rather than your own company.
Payment delays present a real risk to UK business, this places pressure on cashflow and restricting your capacity to grow. Even when a business is thriving, it can take just a few unpaid invoices to create significant issues. 
Designed to meet the needs of most companies large and small, it provides all the checks and security needed to trade with a client, with the confidence knowing if something goes wrong the business will still get paid.
What is bad debt protection?
Bad debt protection is also known by the name invoice insurance, business debt protection insurance or trade credit insurance. This type of protection is an insurance policy that will cover your business against any losses should your clients fail to pay your invoices or become insolvent.
In simple terms it means, should your client them themselves in financial difficulty and doesn't pay your invoice, the insurer will settle the loss. This means you don't have to worry about client risk of none-payment.
Bad debt protection explained
In 2016 UK SMEs wrote off almost £6bn of bad debts, according to Direct Line for Business. One in five small businesses told the insurer that they had written off debts and further analysis revealed that this was on average £31,330. One in ten said that they had given up ever receiving outstanding balances of £100,000 or more. These Late payment is one of the largest threats to SME survival, with 60% of small business failing within their first five years of trading.
Non-paying Customers can occur for a number of reasons, such as insolvency, payment default or dispute, and can frequently cause profitable firms to go bust because they simply don't have enough working capital or bad debt protection in place to bounce back after the loss of tens of thousands of pounds.
How does bad debt protection work?
Bad debt protection works by acting as an insurance policy to ensure against risk, should your client enter insolvency or become a none payer the policy to settle the invoice.
Should your customer become insolvent then the insurance will pay the outstanding invoice, at the same time their credit control team will be speaking to the appointed insolvency practitioner to ensure transparency.
The time limit for settling a claim will take about one week after all the necessary documentation has been received. This process prevents the business suffering from lack of working capital and enables business owners to focus on what they do best, which is the day-to-day running of the business.
Does business debt insurance cover

internationally
Business bad debt insurance covers companies that export to protect themselves against a range of 'political' risks (as well as the buyer risks) which may prevent or delay payment.
Examples include: war or civil war in your customer's country, cancellation of the contract by the government of your customer's country, or governmental regulations such as embargo or quotas that prevent the export or import of goods. So the business is covered Internationally and nationally.
Advantages and disadvantages of invoice insurance?
Bad debt protection as with any type of financial product has its pros and cons.
Advantages of bad debt protection
The main advantages to bad debt protection is that businesses hold on to their hard earned revenue even in the event of non-payment. It can be put in place very quickly usually within 24 hours and debts can also be backdated. Debt protection is useful where there is an element of doubt about the customer's ability to pay now or in the longer term. It can also be a good safety net if the business has suffered past experiences of bad debt or when a few customers represent a large percentage of total sales.
As part of the process, the factor or invoice discounting provider works with the business to assess any potential risk from new and/or existing customers, carrying out credit checks and providing advice, which minimises the business' exposure to bad debts. Business owner can also choose, which customers should be covered. This process of monitoring customers to avoid bad debt frequently gives businesses the confidence they need to expand by taking on new customers and orders in the knowledge that their payments are secure.
Disadvantages of bad debt p

rotection
Even though this is a great way to manage risk it has its disadvantages. Sadly not all factors or invoice discounting companies take on non-recourse services. Non-recourse factoring or invoice discounting is also more expensive (often by as much as a percentage point) and it can be limited to invoices of customers that are most likely to pay.
If your customer has a poor credit history, the invoice funder may decide against taking on the risk of non-payment. Finally, non-recourse factoring or invoice discounting doesn't always protect the business from any risk of customer nonpayment. Many providers offer non-recourse accounts that only apply if the customer becomes bankrupt.
Bad debt protection costs & rates
Bad debt proaction costs are dependent on a number of factors. These factors include if you have covered all your businesses sales ledger or simply used a stand alone product to cover one invoice.
Here as a simple guide to bad debt protection insurance costs.
90% of the invoice is covered.
Net invoice is £50,000 + VAT.
£45,000 is covered by the bad debt protection,
£10,000 of the VAT could be reclaimed from HMRC.
Minus an administration fee of around £1200, around £53,800 is recovered
Get a business invoice insurance quotation
Interested to receive a quotation for business invoice insurance?  We have negotiated preferential rates on bad debt protection bolt on products regardless if you require full receivables cover or a simple stand alone product, we can help.
We pass this saving onto our clients and have negotiated on a number of times for our clients to receive this product free of charge. If you feel business invoice insurance is something you would like to know more about simply complete the online enquiry form.
F.A.Q's
Can i claim from my business bad debt protection insurance for unpaid invoices
Unpaid invoices from a customer can be claimed on business bad debt protection insurance. You will need to wait at least 12 weeks and issue a claim against the customer legally in court.
Does business debt insurance cover against unpaid invoices?
Business debt insurance will cover against all unpaid invoices if you have taken out full cover against the whole of your sales ledger. Single invoice cover is also available.
Is bad debt protection insurance a bad thing?
You need to credit check your clients first, the insurance should only be used once you have expelled all means to collect the debt. Ensuring you deal with credit worth clients with the added protection of insurance will ensure you get paid.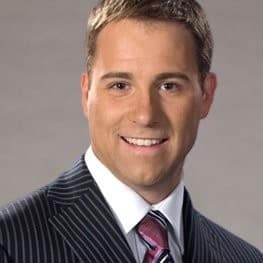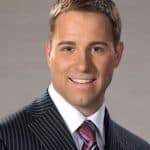 Seasoned professional with a strong passion for the world of business finance. With over twenty years of dedicated experience in the field, my journey into the world of business finance began with a relentless curiosity for understanding the intricate workings of financial systems.