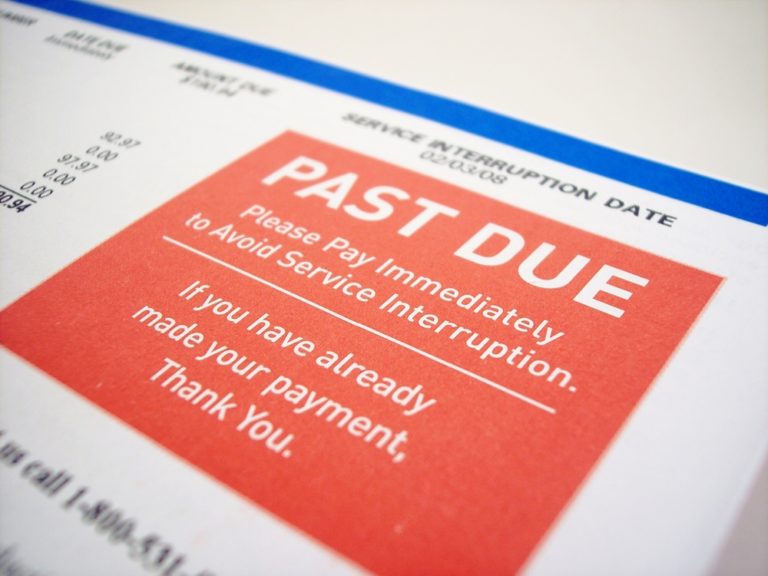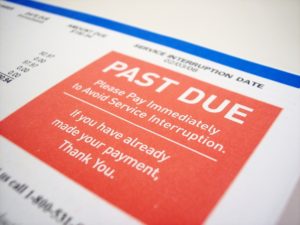 Paying your invoices on time is a great way to improve your personal credibility and the credibility of your business. Faster invoice processing helps to save money, improves cash-flow, builds better relationships with your vendors, and frees up employees for other tasks.
When you automate, you'll likely start noticing some pretty significant improvements right away
If you don't pay your invoices on time, there will be financial consequences
Not paying your invoices on time, or continuing to make late payments will always have a negative effect on your as a businessman or woman, and the company you run. It will not only deter clients from wanting to deal with you, but also cause so much more collateral damage, such as:
It will weaken your organisation because it harms your reputation
It will damage your supply sources and strain your relationships with suppliers
It'll weaken the economy as a whole because it constricts growth in multiple areas
Late payments often mean the buyer is going through a difficult period, therefore making them less trusted and allowing your suppliers to worsen their terms
Late payment can also be symptomatic of poor relationships between you and your suppliers. A revolving credit facility may help to overcome this in a short space of time.
The way you manage your purchasing/sales relationship is important to your profit margins. A commitment by you to prompt payment can be a powerful aid to better buying; it will certainly produce closer, more co-operative partnerships between your firm and your suppliers, which is ultimately a great thing for you.
Large corporations in particular enjoy considerable purchasing power. That power carries responsibility. The flow of cash in the economy begins with large organisations as most receive government grants and should cascade, not trickle, down the chain of suppliers.
Paying on agreed terms injects more money into the UK industry; existing suppliers are kept healthy; new firms are encouraged to compete in the supply arena; buyers benefit from a wider range of supply sources and the UK economy becomes more competitive in the world market.
Paying your invoices on time helps to build a better business
Both your reputation and purchasing power can rapidly grow if you commit to always paying your invoices on time. Making this commitment and ensuring you stick to it will offer you a whole host of benefits. These include:
Suppliers will be more tempted to work with you
You will avoid costly late payment charges or compensation claims
You will save on firefighting and strained relationships
When approaching suppliers, you'll be more confident in your business' approach
Your suppliers' incentive for reliability will enable you to give reliable service to customers and help you to improve your relationship with them
Closer cooperation with your suppliers can lead to wider benefits
Customers with concern for efficiency and responsibility in business practice will reward your commitment by remaining loyal to you
Not paying your invoices on time can result in nasty knock-on effects
One in four business failures are a direct result of interruptions to cashflow. 90% of business owners say they would pay their suppliers on time if their customers paid them on time, which means unpaid invoices cause a domino effect to begin, hurting clients and other businesses in the process. Though, it will ultimately always harm your reputation and deal the biggest portion of damage to you and your venture.
Over 40% of small to medium sized enterprises would stop doing business with a customer that paid them late. Only one third of PLCs pay their bills within 30 days, and over four years there has been no improvement in average payment times of plcs. This is something that needs to change for the better, as it will result in further success for all involved parties.
Government Rules for Late Payment
You can claim interest and debt recovery costs if another business is late paying for goods or services. This means that if a company is late making a payment to you, there is financial cover to be found, so don't worry if this is the case. It'll also allow you to discover what businesses you don't want to deal with in the future.
If you haven't already agreed when the money will be paid, the law states that the payment is late after 30 days for public authorities and business transactions after either:
The customer gets the invoice
You deliver the goods or provide the service (if you don't pay your invoices on time)
Interest on late commercial payments
The interest you can charge if another business is late paying for goods or a service is 'statutory interest' – this is 8% plus the Bank of England base rate for business to business transactions. You can't claim statutory interest if there's a different rate of interest in a contract.
An example of this would be, if your business were owed £1,000 and the Bank of England base rate were 0.5%:
the annual statutory interest on this would be £85 (1,000 x 0.085 = £85)
divide £85 by 365 to get the daily interest: 23p a day (85 / 365 = 0.23)
after 50 days this would be £11.50 (50 x 0.23 = 11.50)
You can receive free advice
If you are starting to pay your invoices late due to cash-flow problems Invoice Factoring may be a cash flow funding solution for your business. If you would like more information, or a chat with an invoice funding expert, you can complete the online enquiry form today, and a member of our expert team will be in touch with you as soon as possible.