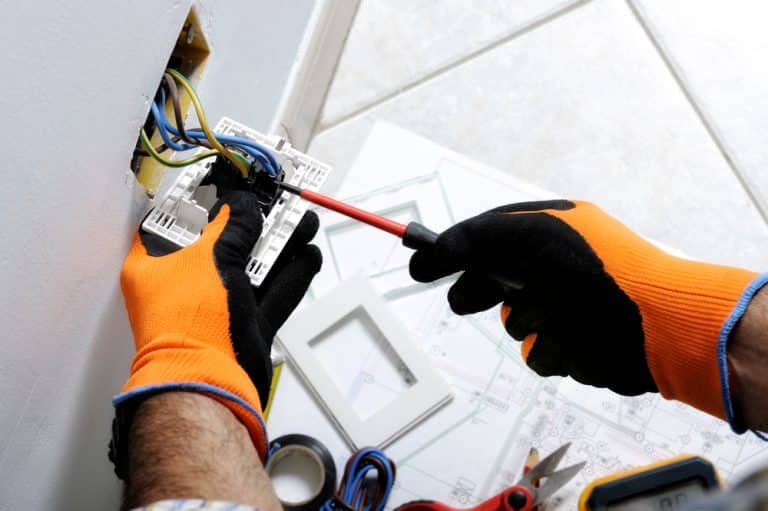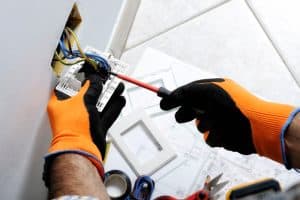 As a licensed electrician in the UK, it is important to stay up-to-date on legal issues that can affect your work. One such issue is adhering to Building Regulations Part P, which requires notification to local building control for certain electrical work in domestic settings. Additionally, maintaining proper insurance and being able to provide certificates of compliance for completed projects are both crucial for avoiding legal trouble.
It is also important for electricians to be aware of their rights and responsibilities as defined by health and safety legislation, such as the Health and Safety at Work Act 1974. Keeping informed about these legal issues allows electricians to not only protect themselves and their clients, but also ensure that all work is done safely and properly
As an electrician, there is a lot of legislation you need to know about. Today we will be walking you through the key areas of this topic, so be ready to take note of the finer details.
What licences does an electrician need?
In England and Wales, electricians performing notifiable work on domestic premises are required to follow Part P of the Building Regulations. It is possible to register as a certified 'competent person' who can self-certify his or her work instead of getting each job approved and inspected.
You can sign off notifiable electrical work done by other people if you are registered with a third-party certification scheme. On the Planning Portal website, you can find more information about the Building Regulations. On Gov.uk, you can find details about competent person schemes.
There are separate building control and certification arrangements in Scotland and Northern Ireland. Check out the Department of Finance website for more information about Northern Ireland's Building Regulations. Visit the Scottish Government website for more information about Scottish Building Regulations.
A competent person has the necessary qualifications and training and is required to submit a sample of their work for inspection. Regular assessments are also part of competent person approval schemes. Registration and assessment are charged – usually several hundred pounds – and periodic renewals and reassessments are also charged. Electricians and electrical installation businesses can choose from a variety of competency schemes run by a variety of trade associations.
For your clients to be able to claim subsidy payments via the feed-in tariff, you must be certified under the Microgeneration Certification Scheme (MCS) or an equivalent recognised scheme if you intend to install microgeneration systems such as photovoltaic solar panels. The MCS website has more information about certification.
Here are some other things to keep in mind:
Local authorities require a Skip Permit for skips placed on public highways. Licences may be subject to certain conditions. It is usually the skip hire company that arranges the necessary licenses, but it is worth making sure that this is the case
HM Revenue & Customs (HMRC) requires registration as a contractor if you pay subcontractors under the Construction Industry Scheme for Taxation (CIS). On the Gov.uk website, you can find more information about HMRC
The Health and Safety Executive (HSE) Asbestos Licensing Unit – or HSENI – requires a licence before you disturb or remove asbestos insulation. Generally speaking, asbestos that needs to be disturbed will need to be handled by a licensed specialist
You may be covered by general insurance legislation administrated by the Financial Conduct Authority (FCA) if you offer an insurance-backed warranty, even if you do not charge extra for it. An FCA-approved principal or an 'appointed representative' of one may need to authorise you. An insurance-backed warranty may be available from the scheme provider for installers who belong to a Part P competent person scheme
The waste you generate during a job (that is not building waste) must be collected and transported by a waste carrier registered as a 'lower tier' waste carrier (England, Wales and Northern Ireland) or a professional collector or transporter (Scotland). You can register for free and for as long as you like. In Scotland, if you plan on transporting building waste, you must be registered as an 'upper tier' waste carrier (waste carrier). Environmental agencies in England, Wales, Northern Ireland, and Scotland are responsible for waste registration, and SEPA is responsible for waste registration in Scotland.
Electrical work
Electrical installations in the UK are designed, installed, and tested to conform to the Wiring Regulations (BS 7671) by the Institution of Engineering and Technology (IET). In UK contracts for electrical work, this standard is almost always specified.
In domestic buildings, certain electrical installation work is regulated by the Building Regulations. Mandatory standards are based on the IET Wiring Regulations. Unless a qualified individual or a third party is registered with a third-party certification scheme, Building Control bodies must carry out checks on electrical work in dwellings.
The main trade associations offer competent person registration schemes.
Safety requirements for electricity meters and electrical equipment are covered in specific legislation. Fire safety equipment, lighting systems, and security systems are also covered by British and European Standards.
Health & Safety, fire
Fire and health safety regulations must be followed at work.
Employment legislation
Employment laws must be followed by anyone who employs staff. There are several important areas of legislation, including:
Recruitment and employment contracts
Pay and pensions
Working time: hours, leave, flexible working
Employment policies
Sickness and sick pay
Maternity, paternity and adoption
Discrimination
Managing home workers, remote workers, lone workers
Discipline and grievance
Dismissals and redundancies
Employment tribunals
Hazardous substances
Protect yourself and your employees from potentially harmful substances. When drilling walls, floors, or ceilings, precautions may include wearing dust masks and goggles. Asbestos safety regulations must be strictly followed at all times, so take particular precautions.
Waste disposal and environmental protection
The proper disposal of waste is essential. Waste carriers must be registered and authorised to remove and dispose of hazardous waste, such as old electrical equipment.
Waste disposal and environmental protection legislation are handled by the Environment Agency in England, Natural Resources Wales, Northern Ireland Environment Agency, and Scottish Environment Protection Agency (SEPA).
Guidance on environmental management issues is available on the Gov.uk website.
Manufacturers and retailers of electrical goods are primarily affected by the Waste Electrical and Electronic Equipment (WEEE) Regulations. In addition to complying with the regulations, you will also have to comply if you make, import, or brand any electrical products as your own. You will be responsible for recovering and recycling waste electrical items if this is the case.
Goods and services
Electrical sector trends require electricians to comply with a range of legislation to protect their customers' interests. You must not claim to be a member of a trade body or certification scheme if you are not one, for example, if you supply electrical fixtures and fittings, repair and install them. To ensure safe installation, you must use the appropriate parts.
Ensure that any repairs performed are of high quality and done in such a way as to ensure the safety of any future users.
On the Trading Standard Business Companion website, you can find more information about consumer protection and fair trading legislation. You can also find information on Gov.uk. If you have specific questions, you can contact local trading standards departments.
Insurance for an electrician
Insurance coverage is essential when starting a business. Get in touch with an insurer and describe how you intend to operate your business. Depending on what you need, they may recommend:
Employer's liability
Public liability and professional indemnity, including indemnity cover for PAT and EICR testing if necessary
Contractor's liability/contractor's all risks
Unfixed materials, plant, and equipment on site
Hired plant and equipment
Combined property/property worked on
Product liability – as well as security and fire control systems' performance and alarm effectiveness
Motor insurance (for delivery vehicles)
Premises, premises contents and stock
Goods in transit (for example being collected or delivered)
Cash
Business interruption
Several trade associations offer specialist business insurance services to their members, such as the ECA, SELECT and NICEIC. These services might save you money and provide you with the appropriate coverage. Clients whose services are rendered by a participating member firm are also covered by guarantee schemes.
The electrical contracting industry is also covered by several specialist insurers. You can find some helpful results by searching the web for 'electrical contractors' insurance'.
Conclusion
Electricians and electrical installation businesses need to be aware of any legal issues, these include, health & safety, and employment law for staff. Insurance needs to be provided to protect vehicles, staff and members of the public. This will also cover any future claims from customers incase any legal issues are raised against the electrician or installation firm.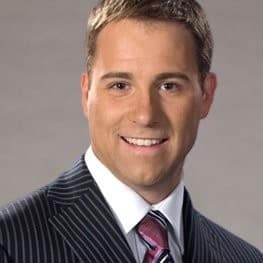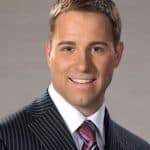 Seasoned professional with a strong passion for the world of business finance. With over twenty years of dedicated experience in the field, my journey into the world of business finance began with a relentless curiosity for understanding the intricate workings of financial systems.