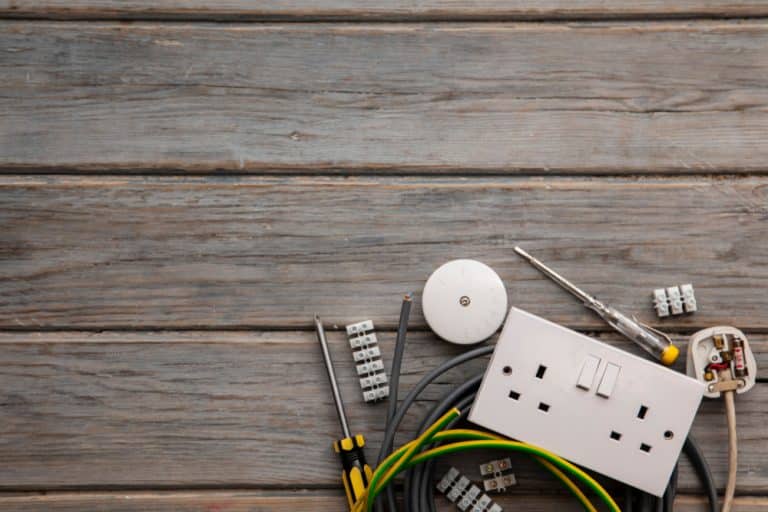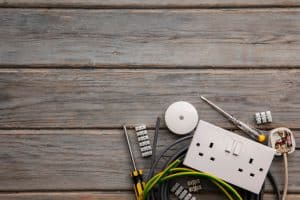 Now might be the right time to start an electrical business if you've been considering it. You could fill that skills gap and profit from the high demand if you're a qualified electrician with a wealth of experience, a trainee looking to their future, or a DIYer wanting to improve their skills.
With smart technology and a continued reliance on digital technology, the electrical business is thriving. The UK government has set a target of building 300,000 new homes by the end of 2022. Moreover, a shortage of qualified electricians has resulted in a shortage of qualified electricians. With 42% of vacancies proving difficult to fill, skilled trades, including electricians, are the most difficult skills to find in the UK.
Being your own boss, having more flexibility with your time, and earning more income are all advantages of running a business. However, it may not be for everyone; it can be challenging and expensive. Using this guide, you can decide if it's the correct move for your career to start out on your own in the world of electrical contracting.
What does a self-employed electrician do?
A typical electrician's job involves installing, maintaining, and repairing electrical devices. Depending on your job and specialty, what you do on a day-to-day basis will vary.
As an electrician, you may be required to perform the following tasks:
Layout and installation of wiring in a building
The installation of telephone, security, and fire alarm systems
Circuit breakers, fuses, and wiring maintenance
Finding and repairing faults in systems
Ensure that other electricians' work meets safety standards
Teaching apprentices
What is a self-employed electrician's salary like?
An electrician's average salary in the UK is £38,649 and a starter's salary of £23,000, according to Reed.
If you're in the Southeast, you can earn between £35,000 and £40,000 as a self-employed electrician. How much you charge for your services and how much demand you have will determine your annual income. The day rate typically ranges between £180 and £350, while the hourly rate ranges from £40 to £60 for smaller jobs.
You can boost your income by specialising. In the construction industry, electricians earn an average salary of £47,265 per year, according to The Federation of Master Builders.
What to do before setting up an electrical business?
Become a qualified electrician
An electrician can become qualified in a number of ways. Apprenticeships are a great way to learn on-the-job, but if you are an adult or do not want to do an apprenticeship, you might do a classroom-based course. It is important to do your research and find the right option for you.
You will need the following qualifications to become fully qualified, no matter which route you choose:
The following subjects can be studied at Diploma Level 3:

Installing Electrotechnical Systems and Equipment (Buildings and Structures)
Electrotechnical Services (Electrical Maintenance)
Electrical Installations (Buildings and Structures)

BS7671: 2008 – Certificate in the Requirements for Electrical Installation
Award in Initial and Periodic Inspection and Testing of Electrical Installations Certificate in Electrical Technology Engineering
In order to make yourself more employable, you can do many other courses, but make sure the qualifications are recognised by the industry.
Information on recognised qualifications can be obtained from your local trade body:
Electrical Contractors Association (ECA) (England and Wales)
SELECT (Scotland)
Electrical Training Trust (ETT) (Northern Ireland)
Gaining further qualifications means you may be able to offer more services and ultimately make more money. With the right skills, you can work on things like:
Solar panel systems
Electric vehicle charging stations
Data & security systems
Get some experience
It will be incredibly helpful to learn how other electrical contracting businesses operate, as well as how the industry works, as a whole, before you start your own. For the first year or two after qualifying, you might want to work as an employee.
It may also be a good idea to get some experience in self-employment before taking the plunge into business ownership. It will give you more flexibility and more money opportunities than working as an employee, and it will allow you to build contacts and relationships with clients.
Now we will move on to a step-by-step layout of what you'll need to do in order to get the ball rolling with your electrical company.
Write a business plan
The first step to running a successful business is to fully understand how it will work, what your goals will be, and how it will be achieved. You can accomplish this by writing a detailed business plan.
Regularly reviewing and updating your plan is helpful. As you learn what works and what doesn't, you are reminded of your goals and can make improvements to your business.
Sole trader or limited company?
A sole trader or a limited company is the best way to run your business. When an electrician's business grows, they often become a limited company. Research both options and decide which is best for you after weighing the pros and cons. Talk to an accountant if you're unsure about the financial implications or struggling to decide.
In order to help you choose, here are a few key differences:
Advantages of being a sole trader
Getting started as a sole trader is easier than going limited, which can be time-consuming and expensive.
Limited companies have a lot more paperwork and legal obligations than self-assessment tax returns, so you may consider hiring an accountant.
Transparency is not required for sole traders. Unlike limited companies, their earnings and details aren't publicly available from Companies House.
Advantages of being a limited company
A limited company is legally distinct from its owner, whereas a sole trader is not considered a separate entity. Sole traders are personally liable and could lose personal assets if their business goes into debt, but limited companies are not.
If you're a sole trader, raising finance is harder, so you have fewer opportunities to grow your business.
Limited companies tend to pay lower tax rates since they pay Corporation Tax rather than Income Tax. Additionally, they can claim more allowances and tax-deductible costs.
There is no protection for sole traders against another company using their business name.
Get insurance
Even the most diligent workers can experience accidents or unforeseen events. You need adequate insurance as a business owner to protect your business, property, equipment, and third parties should anything go wrong and prevent future legal issues for the electrician.
If you're an electrical contractor, you may want to consider a tailored insurance package including the following coverage:
If someone is injured at your work or at your workplace, or if you accidentally damage someone's property, public liability insurance protects you against a claim.
You are protected by professional indemnity insurance if a customer claims they have suffered financial losses as a result of your work or advice.
Employer's liability insurance will protect you if one of your employees is injured or becomes ill while working for you. If you have any employees, you must carry this insurance.
Sub-contractors working for you on a supervised basis require electrical contractors' insurance, which protects against claims if they are injured or ill while working for you.
Your equipment is covered by specialist tool insurance.
Find good suppliers
Choosing a reliable supplier allows you to offer competitive prices to your customers. Choose a wholesaler that provides high-quality products and delivers directly to your customers. You do not want to pay for materials before you are paid for the job, so a line of credit, such as a 30-day rolling credit, is preferred overpaying up front.
Buy tools and equipment
If you're new to the industry, or you're in your early career stages, you may almost be starting from scratch. You may have accumulated a lot of tools for starting a business, other times you may have ended up starting from scratch. Your electrical business start-up costs will likely be dominated by tools and equipment. It's a good idea to shop at a specialist retailer for what you need.
Ensure you don't scrimp on quality; you don't want them to break while you're working.
In order to travel between jobs and transport equipment, you may want to consider investing in a van. You can also use it as an advertisement on wheels if it is decorated with your company's logo and contact information. You don't want it to reflect poorly on your business, so always keep it clean and professional.
Build your brand
Customers will be more loyal if you build a brand that they perceive as trustworthy and professional.
Market to potential clients
Marketing is an essential part of running a successful business, so set aside some time and money for it. If no one knows your business exists, you'll have a hard time making a living. It's all very well offering great services at competitive prices.
You can build your client base by following this suggestion:
Previous clients
You can generate work for yourself with little effort and cost if you let past clients know that you have started your own business.
In order to start your own electrical business, you need to take care of a lot of things. You should now be able to decide if this is the right journey for you based on these insights. Research, planning, and preparation will give you the best chance of success if you choose this route
Finances for your electrical business
Starting an electrical contracting business is not cheap. You'll need to set aside some money for your operating costs and capital investments, which could be as expensive or more so than what you've spent on equipment already.
Independent electricians will have a large outlay to start off with these costs include purchasing a vehicle and equipment. The costs may vary depending on what sort of market you intend to service.
The two two options to get started are:
Fund your own venture
Find cash from a third party
Should you be one of the lucky ones that has enough cash to get started, then that's great! Otherwise, you'll need to approach a bank or other types of alternative lenders for a small business loan or asset based lending such as factoring.
Nearly all banks have small business departments, and they provide a range of financial options:
Business accounts
Small business loans
Most banks have small business advisors who'll help you through the process of starting an electrical business and be available on an ongoing basis to give you guidance. You will need to have a completed business plan with you if you intend to borrow money.
Read more: Sector trends for electricians
Conclusion
Starting an electrical installation business in the UK offers great potential for success and long-term growth. The overall demand for qualified electricians has been steadily increasing in recent years and is projected to remain competitive in the future. Proper licensing, insurance, and certification are essential steps to creating a legitimate business model.
Additionally, having a team of experienced technical specialists can help ensure successful project completion and supply customers with a satisfying experience. Taking into consideration all these factors, launching an electrical installation business in the UK can be one of the most rewarding opportunities on offer.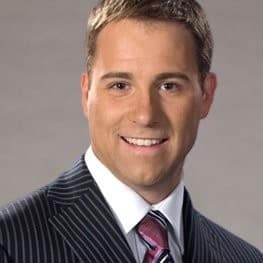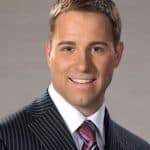 Seasoned professional with a strong passion for the world of business finance. With over twenty years of dedicated experience in the field, my journey into the world of business finance began with a relentless curiosity for understanding the intricate workings of financial systems.