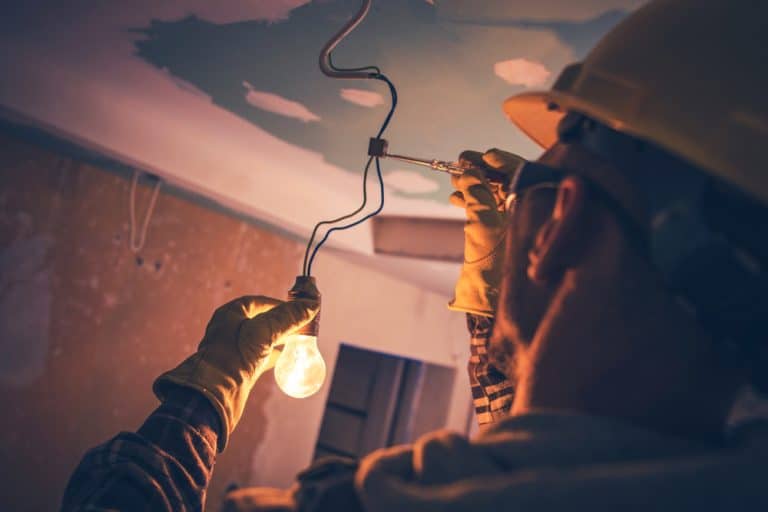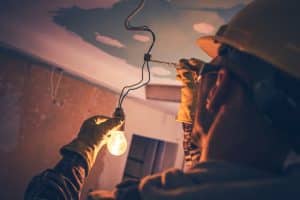 The UK's electrician sector is seeing a number of trends at the moment. One is an increase in the number of women choosing to enter the profession. In 2017, women made up just over 10% of registered electricians in the UK, but that figure is now closer to 15%. The rise in female electricians is partly due to greater awareness of the profession and its potential for career progression.
But it's also thanks to initiatives like WISE (Women into Science and Engineering), which helps to encourage more women into male-dominated industries. Another trend is the move towards renewable energy. Electricians are increasingly being employed to install solar panels and wind turbines.
And with the UK government committed to phasing out petrol and diesel cars by 2030, there's likely to be even more demand for electricians in the coming years. So if you're thinking of becoming an electrician, it's a good time to get qualified.
This article will explain all on what has been happening in the electrician industry lately. If you are a UK-based electrician, this really is a must read.
What has been happening in the electrical services sector
A strong economy and the housing market are closely related to the demand for domestic electrical services from electrical businesses. A new house requires wiring and electrical fixtures, and an older house may need renovations or modifications after it is sold.
In the early and mid 2000s, the housing market boom benefitted the industry. As the economy weakened in 2008, the housing market boom ended abruptly. Consequently, construction services, including electrical work, suffered a downturn. Throughout 2009 and into the early 2010s, the economy and housing market remained weak. In order to maintain their existing customers' loyalty and to attract potential new customers, electricians had to work harder than ever.
With the economy strengthening in 2013, things started to improve, particularly in the construction industry. 2014 was a year of continued improvement for the economy. Domestic electrical services were also boosted by the government's Help to Buy scheme.
A decline in oil prices, reduced interest rates, and rising wages have all boosted the construction industry's recovery into the first half of 2015. With uninterrupted growth from May 2013 to June 2015, this was the longest period of sustained growth since the financial crisis. As a whole, the number of new homes started for the year to December 2016 increased by 5% over the previous year, reaching its highest level since 2007. However, the recovery lost momentum in the third and fourth quarters of 2015.
Growth in the construction industry was subdued in 2017 due to the uncertainty caused by the Brexit vote, higher inflation, and weaker wages growth. Construction Products Association forecasts little change in 2018 – at best, the sector will remain flat. The number of new orders for private industry has been falling, and growth has been supported by increased infrastructure activity and private housebuilding, offsetting falls in commercial and industrial activity. It is expected that this pattern will continue in 2018.
A skills shortage has resulted from the loss of jobs in the industry following the financial crisis. There was a loss of around 300,000 skilled workers, many of them permanently. The potential earnings of electricians have increased as a result.
Construction and the general economy have recovered to some extent, thanks to:
Homeowners often extend their homes due to the high cost of moving to a larger property, particularly in areas with high property prices, such as London
Recent tax changes have decreased the appeal of buy-to-let properties, so there may be a reduction in renovation work in the future since buy-to-let landlords are more prevalent
For electricians, running their businesses professionally and efficiently is still an important part of providing excellent service to customers.
Electrical services are in high demand in the commercial sector due to the installation and upgrade of computer networks, which require data cabling. Security lighting and burglar alarms have also seen an increase in demand.
Early in the 2010s, materials prices rose sharply. For tradespeople like electricians, fuel prices have also skyrocketed, making their business vehicles more expensive to run.
As petrol and diesel prices declined in the mid-2010s, margins improved, but after the vote to leave the EU, the value of the pound fell, resulting in higher fuel prices and higher import costs, once again impairing margins. In 2017, and into 2018, trading conditions were tough due to higher costs, weaker demand, and uncertainty surrounding Brexit negotiations.
Other developments
Electrical safety was added to the Building Regulations in England and Wales due to concerns over faulty home electrics.
In England and Wales, building control bodies are required to check certain electrical work on dwellings unless it has been completed by an approved 'competent person'. There are separate building control and certification arrangements in Scotland and Northern Ireland.
The government, however, changed the regulations in 2013 to reduce the scope of work that must be notified to building control or self-certified. Also, as part of the changes, third-party certified electricians can now certify notifiable electrical work by others, starting in April 2014.
It is possible for electricians to register as competent persons under several different schemes, including some run by major trade associations. An on-site assessment is required for registration, which can involve additional training and costs.
In recent years, businesses like electricians have become increasingly dependent on the web. In addition to searching online for electrical services, potential customers can find reviews, opinions, and information about contractors, rather than relying on telephone directories. Electricians, for example, can find work and enhance their online reputation using job-matching, feedback, and referral websites like Rated People.
Environmental and low-carbon technologies
It is well known that housing is one of the major sources of carbon emissions. Therefore, many efforts are currently being made to reduce the amount of energy consumed in typical homes as well as make them more energy independent.
There are a number of low-consumption technologies, including low-energy light bulbs (compact fluorescent and LED), 'smart' meters, and motion-sensor lighting. Combined heat and power (CHP) boilers and solar photovoltaic panels have also become more commonplace in domestic microgeneration.
Homeowners who install microgeneration technologies are eligible for a 'feed-in tariff' introduced by the government in 2010. In order to demonstrate the qualification of competent installers, the Microgeneration Certification Scheme was established.
Solar photovoltaic installations boomed as a result of the financial incentive. Qualified installers benefited from the increased demand. In 2012, however, the government controversially reduced the amount of subsidy available, causing confusion at first and denting demand later. In 2016, the scheme underwent further modifications.
To limit the total annual cost to £100 million by the end of 2018-19, these changes include reductions to the tariff and changes to the rate at which they decrease. On the Ofgem website, you can learn more about feed-in tariffs.
Homeowners and tenants were also able to receive funding through the Green Deal scheme in the early 2010s. An authorised installer is required to install fan-assisted replacement storage heaters, air-source heat pumps, low-energy lighting and other Green Deal products. This scheme was effectively ended in July 2015 when the government stopped funding the Green Deal Finance Company.
Keeping up to date
Keep up to date with electrical legal issues and industry developments by joining a trade association. As long as certain criteria are met, membership can have a variety of benefits, such as warranty schemes, membership on the members' list, and access to training and coaching.
SELECT represents electrical contractors in Scotland, while the Electrical Contractors Association (ECA) represents those in England, Northern Ireland, and Wales. Neither organisation promotes quality and safety, but both represent members' interests locally and nationally. Businesses must have been trading continuously for at least a year before becoming full members of the ECA. The ECA Registered Associate program is available to new businesses.
NICEIC and the Institution of Engineering and Technology (IET) are also trade and professional bodies for electrical contracting.
Staying up to date with developments is also possible by subscribing to a professional journal. Small and medium-sized electrical contractors are targeted by Professional Electrician and Installer. Their website has more information.
Trade shows
An electrical trade show, such as ELEX Show, can provide you with a lot of useful information. You will be able to meet hand tool and equipment manufacturers, suppliers, and importers during the event.The upcoming ELEX show is sure to wow all industry professionals. From the latest cutting-edge products, technology and services within energy, lighting and electrical sectors to high-level networking events, it's the not-to-be-missed event for industry specialists.
Featuring over 600 leading exhibitors from around the world, as well as inspiring keynote speakers who will share valuable knowledge and expertise, this is an event which has something for everyone.
Conclusion
Electricians are an invaluable part of our local communities. As technology continues to evolve, there are new sector trends continually growing in the industry. Homeowners and business owners increasingly rely on electricians for their wiring, distribution, and safety needs. In order to stay ahead of any potential hazards, electricians must stay informed on recent industry developments and adapt with continued electrical education.
Improved techniques in automation have become more accessible for electricians as well, offering increased efficiency with tasks like support detection, temperature monitoring, and control systems. With all this in mind, modern electricians need to embrace new sector trends to ensure that they remain at the top of their field.
Read more: Invoice finance helps electrical contractor to double turnover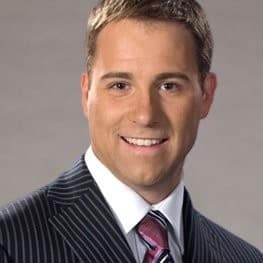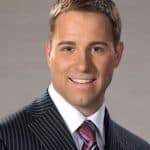 Seasoned professional with a strong passion for the world of business finance. With over twenty years of dedicated experience in the field, my journey into the world of business finance began with a relentless curiosity for understanding the intricate workings of financial systems.