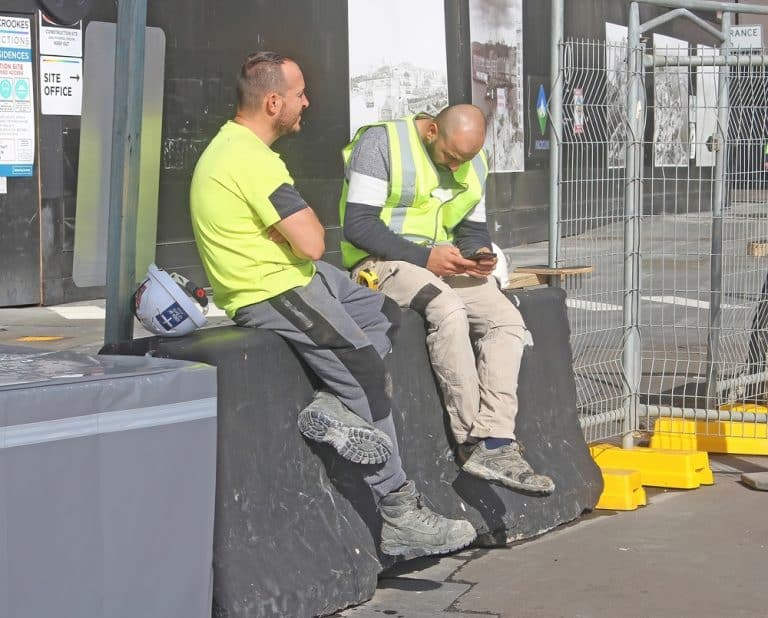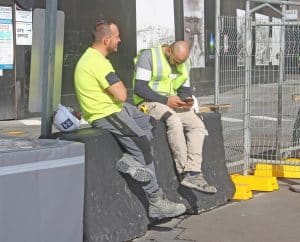 In the United Kingdom, it is essential for fencing contractors to have a thorough understanding of the legal issues related to their service. Their contracts need to comply with local laws and regulations, as well as industry standards and codes of conduct. Additionally, they must ensure compliance with health and safety obligations at the work site.
Fencing contractors should regularly review their policies and procedures to remain up to date with any changes in relevant legislation or industry best practices. It's also important for them to seek legal advice when needed in order to minimize any potential risks and ensure that all contractual obligations are met
Your fencing business may be subject to a variety of laws, including health and safety and employment laws.
Listed below are many of the main areas that will be relevant to you.
What licences does a fencing contractor need?
You do not need a specific license in order to work as a fencing contractor, so if your business activities match the usual range of services offered by this type of business, you may not have to obtain a license.
Building waste
As a waste carrier in Scotland, you need a certificate of registration if you plan to transport building waste and rubble, which is classified as controlled waste. Controlled building waste would include old fencing removed from a site. A certificate is issued by:
Environment Agency in England
Natural Resources Wales
Northern Ireland Environment Agency
Scottish Environment Protection Agency (SEPA) in Scotland
A registration fee of about £155 is currently charged (a little more in Scotland, a little less in Northern Ireland) and a renewal fee of about £105 every three years.
Other licences
The following is also important to keep in mind:
You will need a goods vehicle operator licence if your business operates vehicles weighing more than 3.5 tonnes gross (or 1,525 kg unladen for unplated vehicles). The Transport Regulation Unit (TRU) of the Department for Infrastructure (DfI) may require that you obtain a goods vehicle operator's license in Northern Ireland. The Gov.uk website, as well as the DfI website in Northern Ireland, provide more information about goods vehicle operator licensing.
Those who sell, advise on, arrange, or assist in selling general insurance may need to be authorised and regulated by the FCA even if it is only a small part of their business. Many insurance-backed warranties, for example, fall under this regulation as general insurance products. For more information, contact the FCA.
You will need a highway permit from your local authority if you want to place a skip on a public highway. A controlled parking permit may also be required in some cases. Local authorities can tell you about the charges that apply in your area for these licenses. Obtain the necessary licenses and permits if you hire skips from a skip hire company.
Voluntary certification
A lot of potential clients will want to be sure that your business uses safe techniques and suitable materials in order to ensure that the work you are doing is of good quality. Especially important is evidence that your business is working to high standards for clients like building contractors and local authorities.
Obtaining certification for your workmanship is one way to demonstrate your commitment to quality. FencingIndustry Skills Scheme (FISS), British Standards, and ISO quality standards are among the various certification schemes that exist. Various industry partners who provide ISO 9001 and ISO 14001 services have negotiated discounts with the Association of Fencing Industries (AFI).
There are four different colour-coded levels of certification operated by the Association of Fencing Industries (AFI) depending on the type and scale of the project. Members and non-members can participate in the scheme. The AFI website has more information.
Construction industry and related contractors can demonstrate to potential clients that they meet health and safety standards through the Contractors Health and Safety Assessment Scheme (CHAS). By participating in this prequalification scheme, contractors can save time when tendering for work with the public sector. The CHAS website has more information.
Operators of plant machinery do not need to hold a skills registration card, but it's a good way to demonstrate that your company complies with the requirement that plant operators be appropriately trained under the Health and Safety at Work Act. Plant operatives are increasingly required to hold a valid skills registration card or 'ticket' by contractors, clients and sites.
The Construction Plant Competence Scheme (CPCS) is one of the best-known card schemes offered by the skills body CITB. The CITB website has more information about the CPCS.
There are many rogues and cowboys in the fencing industry, as there are in some other sectors of the construction industry. They do shoddy work, overcharge, and are often dishonest. In the Buy with Confidence (BwC) Trading Standards Approved scheme, Trading Standards departments across Britain certify and approve participating traders to ensure they operate lawfully, honestly, and fairly. Find out more about membership on the BwC website and reassure potential customers that you're a trustworthy company.
The environment
Building, demolition, and excavation waste are subject to the Environmental Protection Act and its regulations. Besides potential pollutants, environmental legislation also addresses nuisances like noise and dust. Gov.uk provides more information and guidance on environmental protection legislation.
Health & safety, fire
Health and safety issues within the construction industry are covered by the Construction (Design and Management) Regulations. Your business may be affected by health and safety regulations in the following areas, especially if you employ people:
Lifting heavy objects
Having to work near fast-moving traffic or railway tracks
Electrical equipment (power tools, etc.)
Drilling and cutting equipment use
Paints and wood preservatives are examples of potentially hazardous materials and substances.
First aid equipment is available
Protective clothing and equipment should be provided and used appropriately
Workplace accidents and injuries must be reported
Construction machinery operators must be properly trained and qualified under health and safety legislation. Employers can prove that their plant operators are properly qualified through schemes such as the Construction Plant Competence Scheme (CPCS) run by the Construction Industry Training Board (CITB). The CITB website provides more information about the CPCS.
Legislation regarding workplace health and safety and fire safety must be followed.
Consumer protection
Consumers are protected from unscrupulous practices by consumer legislation against 'cowboy' tradesmen. A fair trade law covers a wide range of issues including contracts, quality of goods and services, advertisements that are accurate, etc. A sound business should ensure that its products, services, and terms of trade meet all legal requirements.
On the Trading Standards Business Companion website, you can find more information about fair trading and consumer protection legislation. On the Gov.uk website, you can also find information and guidance. In the event that you have a specific question about how consumer protection legislation applies to your business, your local authority Trading Standards Department should be able to help.
Other matters
It is important for your business to be familiar with relevant legislation, such as street-works regulations, local planning regulations, and any local byelaws, if your business anticipates doing work on public highways (for instance, installing road fences and crash barriers), listed buildings, or conservation areas. The planning department and the highways department of your local authority should be able to provide you with advice.
Sources of further information
Regulatory issues that affect their members are typically handled by trade associations. Members of the FCA, for example, can get free legal and health and safety advice from experts in employment law and construction law.
Information and guidance on all aspects of employment legislation can be found on the employing people section of Gov.uk. The NI Business Info website provides information to businesses in Northern Ireland.
Insurance for a fencing contractor
You will need insurance cover when you start a business. You should contact an insurer and explain the exact nature of your business. You will then be able to decide what type of coverage is best for you, which may include:
Employer's liability
Public liability
Professional and contract indemnity
Product liability
Legal expenses cover
Tools, plant and equipment on site
Motor insurance (for business vehicles), possibly with cover for goods and equipment carried in your vehicles
Personal cover – accident and injury, loss of earnings and so on
Business interruption
Premises and premises contents (if you have any premises)
If you intend to engage in any type of activity with your employees, it is imperative that you provide precise information about your activities. It will be necessary for you to provide information about the type of work you're going to do, where you're going to work, the materials and equipment you'll use, and your health and safety policy.
Read more: Sector trends in the fencing contractors industry
Conclusion
Fencing contractors undertaking work in the UK face a number of legal issues. At its heart, this particularly applies to the need to comply with local bylaws and regulations, as well as rules and codes of conduct issued by their trade bodies. It also extends to liability insurance, health and safety considerations and applicable warranties.
With such myriad requirements to be met, it is unsurprising that anyone seeking to manage or grow a successful fencing contractor business needs to maintain well apprised of changing laws and protocols. To remain profitable, firms must ensure that their practices are current, efficient, and up-to-date.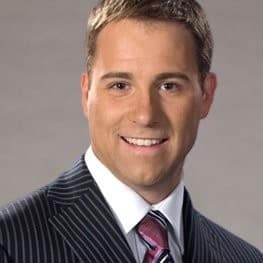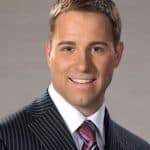 Seasoned professional with a strong passion for the world of business finance. With over twenty years of dedicated experience in the field, my journey into the world of business finance began with a relentless curiosity for understanding the intricate workings of financial systems.