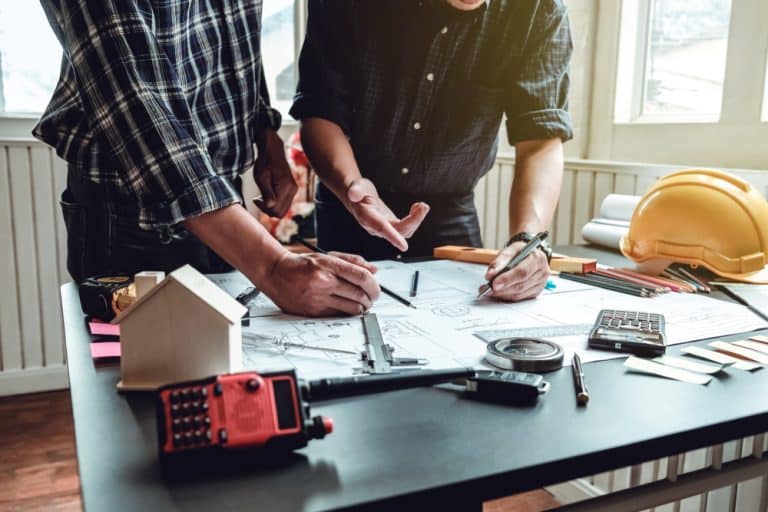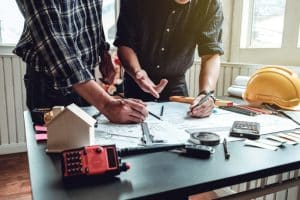 The fencing contractor sector is a niche industry that demands highly skilled professionals to provide specialised services. Recent trends have seen a general increase in demand for budget-friendly yet high-quality projects, with improved construction times and increased emphasis on safety protocols being critical success factors.
At the same time, innovations in technology have allowed companies to offer better value while also providing exceptional services. These advancements are shaping the sector and helping drive an upward trend in its popularity.
By implementing more efficient systems and tools, businesses can increase their profitability while keeping up with changing client requirements.
Here are the latest trends having a direct effect on the fencing contractor sector.
Domestic work
A number of factors contributed to the interest in landscaping and gardening in the 2000s:
There has been widespread coverage of gardening on television and radio, in magazines and in newspapers as one of the most popular leisure activities.
It was important to people to have stylish gardens where they could relax
New properties were built and renovated in the housing market, which was healthy
A lot of money was available for home improvements
As a result, householders looking to improve their properties increased their demand for fencing materials and services.
During the late 2000s and early 2010s, the economy and housing market took a sharp downturn. There was a sharp drop-off in demand for fencing specialists as a result of this. During 2014 and the first half of 2015, the economy continued to recover. In June 2016, the vote to leave the EU added further uncertainty to the economic outlook as the recovery slowed in the second half of 2015 and into 2016.
The economy grew at a subdued pace in 2017 and 2018 and is expected to do so again in 2019. Therefore, householders are less likely to spend as freely as they did in the early 2000s.
If property prices are rising, private householders will often spend money on their homes in order to get a goodreturn on their investment, and if the market is booming, if they plan to sell and trade up their house, they will want to make sure it is in excellent condition. As the housing market strengthened between 2013 and 2014, it subsequently levelled off, with transactions remaining about the same and prices rising modestly. Keeping prices competitive, maintaining a tidy, professional site, and doing an excellent job will help landscaping and fencing businesses get work.
A general shift away from home ownership (after many years of increases) in favour of renting will also hurt fencing specialists who rely on home improvement work. A landlord is usually not interested in undertaking home improvement projects such as landscaping, even though their properties need to be maintained in goodcondition.
Non-domestic work
Landscaping and fencing businesses tend to benefit from building contractors, who are more active when housing prices are rising, and the housing market is buoyant. During 2017 and 2018, the construction industry experienced low growth, and the trend is expected to continue in 2019. Infrastructure activity and private housebuilding are expected to drive any growth, offsetting a sharp decline in commercial and industrial activity. Businesses are likely to keep spending in check given the economy's performance. Since the vote to leave the European Union in 2016, housing transactions have grown modestly but slumped again in 2017 and 2018. 2019 is forecast to be a year of little change in housing transactions. Transactions are expected to remain well below 2007 levels.
The UK is facing a shortage of homes, so building work should remain steady, but there will be less work around for landscaping and fencing companies that contract to building contractors. House prices continue to rise (albeit at a subdued pace) despite the decline in housing transactions. Since interest rates are low, it may seem appealing for people to invest in their homes, hoping that they will see a good return.
Conversely, consumers are spending more on experiences and entertainment as a result of rising inflation and a loss of confidence in the economy and are reluctant to spend on big-ticket items. Businesses must work harder to find new work and provide excellent service at competitive prices in the current trading climate.
Increasing interest in outdoor environments and landscape design has led many businesses and organisations to invest in fencing services. As more and more local authorities realise the importance of improving and maintaining the environment where we live and work, they are taking steps to maintain and improve it.
Despite economic conditions, businesses and other organisations are also suffering from lower spending on non-essentials. Public sector bodies like local councils are also reducing their spending.
Quality
Unscrupulous 'cowboys' have plagued many industries, including fencing and landscaping. There are no qualifications or experience requirements to become a fencing specialist – cowboys usually have no experience or qualifications. Customers are deliberately ripped off by many businesses.
In an effort to educate customers and stamp out cowboys, both trade bodies and the government have launched a number of initiatives. TrustMark, a government-backed program that covers a range of different types of construction-related businesses, including fencing contractors, was launched in 2005 as a way to help consumers find trustworthy and reliable tradespeople. As a result, more and more local authorities around the UK are participating in Buy with Confidence – Trading Standards Approved, a scheme designed to vetting fair and honest businesses.
Chain link fencing, wooden posts and rails and steel palisades are all included in the British Standard BS 1722 series.
Lantra, in partnership with CITB and industry bodies, administers the Fencing Industry Skills Scheme (FISS) through its qualifications awarding body Lantra Awards. In addition to CSCS, FISS was developed to assist employers in demonstrating the skills and qualifications of their workers.
It is the responsibility of the Association of Fencing Industries (AFI) to operate the Certified Contractor Scheme, which provides participating contractors with the opportunity to demonstrate their technical competence and qualifications, as well as their wider professional accreditations, for specific projects.
Keeping up with developments
Joining a reputable trade association is a great way to stay up to date with developments in your field. You can also demonstrate your professionalism and commitment to quality by joining an association. Through their code of practice, the Association of Fencing Industries (AFI) promotes quality standards among fencing contractors in the UK. Following the unification of The Fencing Contractors Association (FCA) and the European Fencing Industry Association (EFIA), the AFI was formed in January 2017.
In addition to serving the landscaping industry, BALI is also a member of the fencing industry. Their websites provide more information about these organisations.
Keep up with developments in your industry by subscribing to a trade journal. In the fencing and landscaping industries, for instance, Fence News is a regular publication.
Read more: Legal issues fencing contractors face
Conclusion
Fencing contractors come across a variety of sector trends in their line of work. These trends can include the advancement of materials and building techniques, shifts in customer demands, developments in regulations and laws, and changes in construction economics. Staying on top of these sector trends can be a challenge for many contractors, however having knowledge and understanding of them can be essential for staying competitive in the fencing industry.
Keeping up with current fencing industry news, researching new materials and methods, partnering with experienced businesses, and regularly participating in training courses are all strategies that fencing contractors can use to stay relevant and informed about sector trends.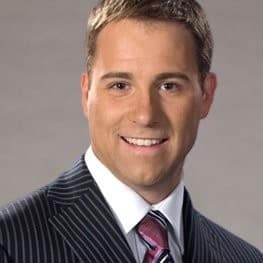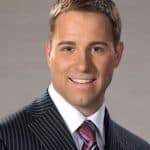 Seasoned professional with a strong passion for the world of business finance. With over twenty years of dedicated experience in the field, my journey into the world of business finance began with a relentless curiosity for understanding the intricate workings of financial systems.