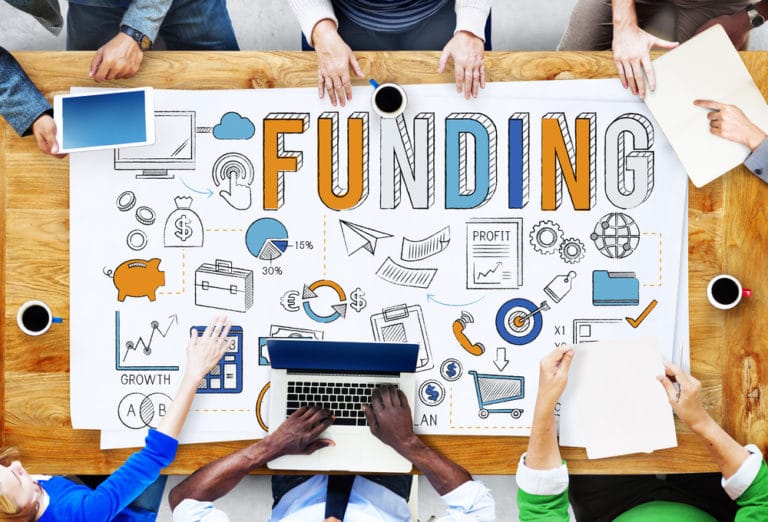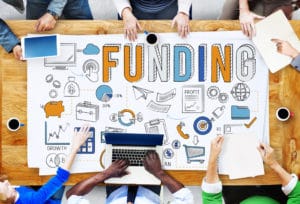 Looking for Funding For Business but not sure how to get your business funded?
Money is the bloodline of any business.That's why, at almost every stage of the business, entrepreneurs find themselves asking. 
After coming up with your business idea and putting the groundwork in place to start it, the next stage you need to consider is how you will fund it. Some businesses, such as eBay or online ventures, will require very little money to start; others, such as retail, will need a substantial injection of capital for stock. 
Your options for raising finance are no longer limited to re-mortgaging your house or approaching your bank manager who will 99% say no! Here are 5 ways to Finance Your Business.
Ways to Fund your business
When it comes to starting a new business, one of the most important aspects is funding. Without enough money to cover the costs of inventory, marketing, and overhead, it can be difficult to get a new business off the ground.
Fortunately, there are a number of ways to raise money for a new venture. One option is to take out a small business loan. Another is to seek out investors or venture capitalists who are willing to provide seed money in exchange for equity in the company.
Additionally, many new businesses choose to launch crowdfunding campaigns in order to raise funds from the general public. By taking time to research the different options and determine which one is right for your business, you can increase your chances of success.
With bank lending figures continuing to fall, thousands of entrepreneurs are looking for alternative sources of funding to get their business off the ground.
If you're one such firm, this article provides a comprehensive guide to the tools and options at your disposal.
But what's the difference between a Start Up Loan and a bank loan? What happens if you use a bank overdraft? How could angel investors and peer-to-peer lending contribute to your business? And why are community schemes so restrictive?
Business Loan
Despite a fall in lending, the traditional business loan route is still a popular option for start-ups, and you have the advantage of retaining equity in your business. 
The government is pushing hard to increase the availability of these loans for small business, through initiatives such as Funding for Lending, Start-Up Loans and the Business Bank. Make sure you know the ins and outs of these as they could represent a vital lifeline for your start-up in the first 12 months.
Small Business Grants
Not surprisingly, start-up business grants are highly sought-after, and hence difficult to come by. If you can obtain one, however, the benefits are obvious and numerous – start by reading our guide to the different types of grants available, and learn about the different institutions that provide them.
Invoice Finance – Factoring
Invoice finance, or factoring, is a popular option for businesses with unpaid invoices to access working capital quickly. If you're unfamiliar with this funding method, learn what it is and how much you can raise with invoice factoring.
As the majority of providers will make you commit to a deal for 12 months or more, where some work on a monthly basis. Making sure you know how to choose the right one, the best way for this is to get in touch with a financial broker like invoice-funding.co.uk with its knowledge of the industry and products that are right for your business.
Crowdfunding
Crowdfunding sites allow members of the public to pool their resources, investing as little as £10 each in start-ups. If you're unfamiliar with this increasingly popular method, the only issue is new start ups may not get the funding they require in the first six months.
Merchant Cash Advance – PDQ Funding
A Merchant cash advance is a funding for business solution that is aimed at small business and SME's. It was praised by the government as an alternative funding option for UK businesses it has already helped thousands of people . It's designed to work alongside your busy and quiet periods for example if you have a slow month on your card sales then you only pay back the agreed percentage of those sales – keeping your repayments in line with your cashflow through the good times and bad. The unsecured business loan alternative is repaid only when you make sales on your card terminal (PDQ) machine. There are absolutely no hidden costs or fees.
Need More Information on Funding For Business?
As a leading Invoice Funding Broker, we have access to different Funding  for Business Products that are available on the UK Market for SME businesses. If you would like a chat about different funding solutions available its so simple to get in touch.
Simply complete the online enquiry and a funding for business solutions expect will contact you by return.
Read more: Business Finance with a CCJ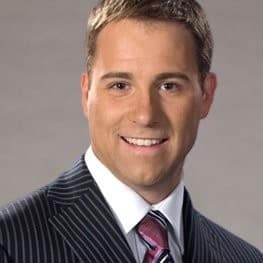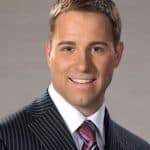 Seasoned professional with a strong passion for the world of business finance. With over twenty years of dedicated experience in the field, my journey into the world of business finance began with a relentless curiosity for understanding the intricate workings of financial systems.