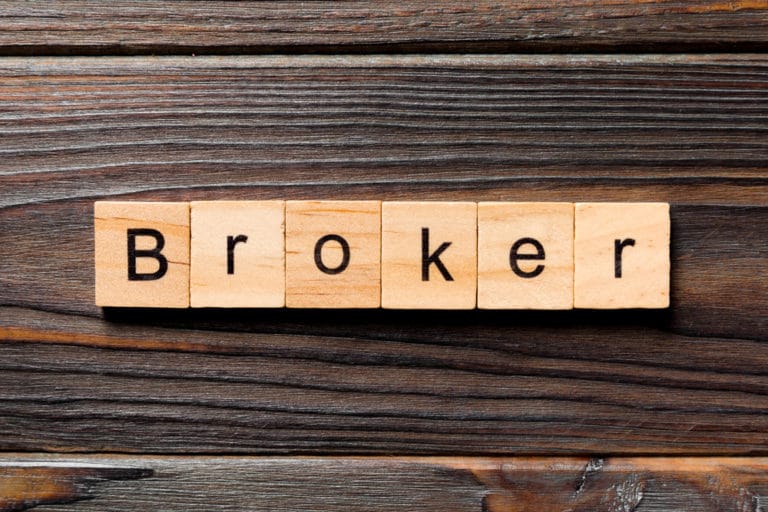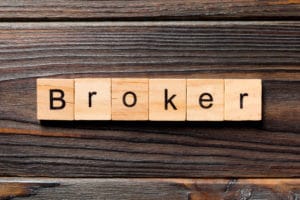 Factoring brokers have access to invoice finance lenders that are not usually in the commercial market place, they will take time to have a clear and precise understanding of your business in order to select the right lender for you from their panel of lenders.
Due to our outstanding expertise and knowledge of the commercial finance sector, we can match your requirements with the finance providers that will best support your business, as we have a great understanding of their products and services, this will save you time with the process.
Our leading team of finance experts have over 15 years of funding expertise, as well as testimonials from our happy clients, these recommendations consist of businesses of all sizes across a wide number of different types of industries
We had recognised the gap in knowledge and advice available to business owners, accountants and other professionals when it comes to funding options, in particular Invoice Finance.
We have a great working relationship with Invoice Finance companies and have agreed preferential discounted rates, which as Independent Invoice Factoring Brokers we pass on to you.
What is an Invoice Factoring Broker?
A invoice factoring broker is used when a business needs help to choose the best option available and wants to shop around for a great deal without doing too much of the leg work themselves, a broker can be a good option.
While factoring brokers do play a necessary role in the process, it's an important consideration to note that the brokerage and lender industry has changed over the last few years.
There are now many more lenders in the space, many of whom have developed a range of products that utilise digital online technologies, software decisions and online case tracking systems.
Limited business (LTD), Sole Traders, Limited Liability LLP's, Partnerships and Start-up businesses are all cater for by our informative and helpful team.
What Do Commercial Finance Brokers Do
Anyone who runs a business and needs to arrange finance, you may have considered using a commercial finance broker like ourselves. Having a clear understand of the commercial finance market and what the best deals are that meet your needs is an important aspect. To save time and source the best deal business owners use a broker. Engaging a broker will not cost you anything as the lender pays the broker, this could save you time and money.
Of course you are free to approach the bank or lenders yourself. The time consuming process of an online comparison and numerous phone calls will take up most of the day to source the right deal for your business. But, what exactly does a commercial finance broker do?
Invoice Factoring Brokers Why Use Them?
Once your enquiry has been received, we will look to understand your needs and expectations and we will match you to the most appropriate funders from our invoice funding panel. We also understand that your business needs may change over time. For this reason, we dedicate a Consultant to each customer to ensure that our service proposition lasts throughout the lifetime of your business. 
We have a funding panel of over 40 invoice factoring companies and we are confident we will be able to assist you in selecting the right funder for your business. As we understand funding, we are confident we can place you with the right funder, at the best possible rate. 
Brokers don't only find you the best deal on the market they play an important role when a business wants to change invoice finance lenders. We play an import role throughout the process and go as an in-between should any issue arise.
Just one reason you would use us as your Invoice Factoring Broker.
What is the role of a Invoice Finance Broker?
As a first step, an invoice finance broker will gather information about a business usually its size, turnover, what the company does and is it suitable for invoice factoring or discounting. This information gathering is typically done online via email, over the phone by way of an informal chat.
Once one of our team has all the information they will start talking to possible lender that match the company from the information that has already been provided. At this stage quotations will be request in view to costs.
Once the funding quotes have been received it's the role of the invoice finance broker to discuss and explain which lenders would work best with your company. Which ones offer support in your industry and is the quotation competitive? This is where the finance broker come in to their own, as we have an understanding and the experience of funders strength and weaknesses after dealing with most invoice finance companies since 2001.
Leading Invoice Discounting Broker
As an experienced and independent invoice discounting broker we can introduce you invoice discounting lenders who will offer you the most suitable invoice discounting facilities for your requirements. Our specialist knowledge saves you time when searching for the right facility, and we can introduce you directly to decision makers, making the whole process as smooth as possible.
Choosing us as your invoice discounting broker, you will benefit from:
Access to 40 lenders
Our consultancy aims to fund any deal
Bespoke funding solutions to meet your individual requirements
We operate complete management of your deal from enquiry to transfer of funds
Being ethical and transparent is one of our company's principles
The Role Of

Factoring

Brokers
The role of the Invoice Funding as factoring brokers are the following:
Factoring brokers introduce clients seeking invoice to an appropriate lender based on the businesses individual needs.

Brokers are to be impartial

Being independent is critical for Brokers

The entire factoring market will be scanned for a suitable lender

They know all of the factoring companies niches, strengths and weaknesses

Most brokers are free to use as they get paid a commission by the factoring company.
Advantages of using a Commercial Finance Broker
A commercial finance broker is a professional who helps businesses secure financing for their operations. This can include loans, lines of credit, and other types of funding. While businesses can apply for financing directly with lenders, there are a number of advantages with working with a broker can provide a number of advantages.
First, brokers have extensive experience in the financing process and can help business owners navigate the often-complex world of commercial lending. They can also save business owners time by identifying suitable lenders and arranging meetings. In addition, brokers typically have strong relationships with lenders and can use this influence to negotiate better loan terms on behalf of their clients.
As a result, working with a commercial finance broker can save businesses both time and money.
Invoice funding bridges the cash flow gap between paying suppliers and getting paid
Credit control expertise helps to reduce in-house overheads and improve collection times
More flexible than overdrafts and bank loans, as funding grows in line with sales ledger
Credit protection can safeguard against debtor insolvency
Improved cash position can help you secure supplier discounts
How brokers

spend

up the process ?
As a first step, a good factoring broker will gather information about a business including its size, turnover, and its client profile to help find the best fit. This information gathering is typically done online, over the phone or even face to face if they happen to be situated in the area.
Once the factoring brokers have received all the information they need they will set about referring customers to lenders which are best suited to fulfil their requirements and generate quotes.
When the factors quotes are received it's the role of invoice factoring brokers to discuss and explain which particular lenders would be the ones most suitable to help. The broker's knowledge of the market and the individual lenders' strengths and weaknesses put them in the perfect position to achieve this. As factoring brokers we understand that one size does not fit all, some smaller businesses like the personal touch. We would suggest if your turnover is under £150,000 you would use a small factoring firm like Regency PLC. 
There are a number of other benefits which an invoice factoring broker offers which make them the ideal way to find a lender as they understand the market.
What is a Factoring Commission?
A factoring commission is a fee in which a lender will pay us for introducing business to them. By taking a commission from the lender it ensures that our service is free to use and this is how we get paid.
Regardless of who pays the greatest commission, we ensure that you get the best deal available, but that deal itself be a on preferential terms that the broker has already negotiated. This one one of the great points of using a broker instead of if you would have secured if you had gone direct.
So, what is the cost for our services Nothing! We will normally recovers fees from the finance company by way of a commission, this will ensure the service is free and you are not charged for the guidance.
All factoring commissions are disclosed within your terms and conditions from the lender.
Independent Factoring Brokers
Independent Factoring brokers will have invested significant time in getting to know the best invoice factoring companies in the market, and will know which firms are reputable, and which are not. Invoice finance companies will also know which Funders are most appropriate for different types of client.
Some clients for instance may like high street mainstreem banks like Barclays Invoice Finance. Others may require specialise funders in particular industries like printing. As we are a independent broker we can ensure you get the best factoring deal. We are not tide to any lender, the foundered will pay us a commission but we do not charge you a fee for our services.
Get The Best Deals
Factoring brokers also negotiate preferential rates and discounts from lenders for business they introduce. This is due to the large amount of invoice finance enquires we pass to the Factor's. Not only should you be getting the best deal available, but that deal will be made more competitive by using a broker as they can negotiate and secured favourable rates than if you had gone direct.
Would you like to know more about Invoice Finance. Learn more about the benefits of using us as your Invoice Factoring Brokers and how Invoice Funding can help you and your business? simple complete the inline enquiry form and a funding specialist will contact you
F.A.Q's
What is a factoring broker?
Factoring brokers can take the hard work out of finding the best Invoice Finance deal that is right for your business. Essentially they look at your lending requirements and match you to the right Factoring or discounting product and lender. The issue is that the invoice finance space has become a very crowded marketplace, which is great news for small business owners and SME's, but inevitably more choices can lead to more confusion.
What is the costs for your services?
As invoice finance brokers we do not charge for our services, the lender will pay us a commission for introducing your business to them.
Why use an invoice factoring broker?
Our consultants are experts in the different invoice finance products available and know the market inside out. We have a panel of hand-picked funders from across the UK including many industry specialists You'll speak to the same independent consultant throughout your business finance journey. It's our mission to fully understand the needs of your business so that you find the finance you deserve. We'll let you know exactly who'll be in touch from whichever funder you're matched with so you know what to expect.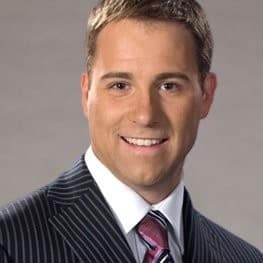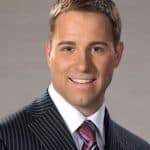 Seasoned professional with a strong passion for the world of business finance. With over twenty years of dedicated experience in the field, my journey into the world of business finance began with a relentless curiosity for understanding the intricate workings of financial systems.