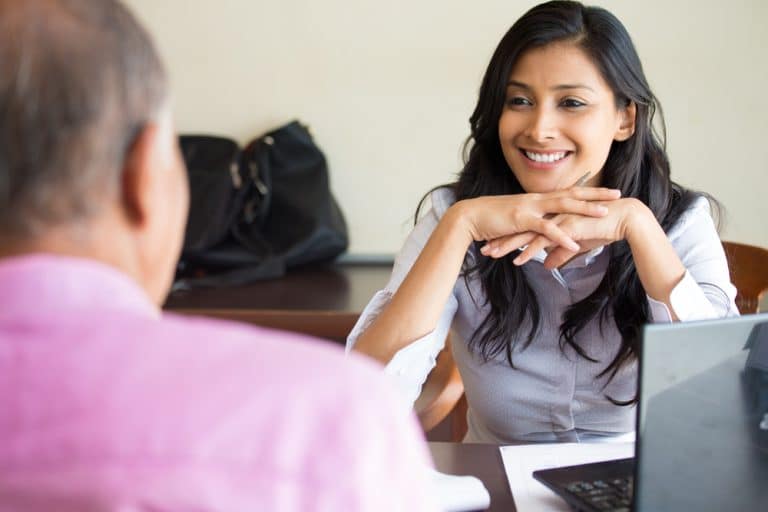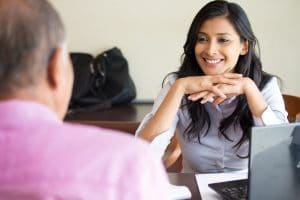 Care homes are only as good as their staff. Their skills, compassion, and bedside manner are all essential.
Opening a care home requires hiring experienced and diligent staff. Your residents' daily interactions will be with these individuals; they will hear their stories, care for them, and attend to their needs.
Almost every aspect of their lives will be touched by these people and, sometimes, they could even be there during the end of their lives.
Due to this, as well as the relevant qualifications, you need to hire people who are compassionate, kind, and genuinely interested in your residents' health and wellbeing.
The UK care sector has been plagued by a number of scandals with staff failing to provide adequate care and even abusing residents. In order to prevent this from happening, you must establish adequate safeguarding and training procedures if you are starting in the care industry or already established.
In order to apply for a job in your care home, you must meet the following requirements:
Disclosure and Barring Service clearance – serves as proof of your suitability to work with vulnerable adults
Care certificate – this is an induction program that employers must provide to their employees. New employees must complete this course.
NMC Pin number – To hire nurses in the UK, they must be registered with the Nursing and Midwifery Council (NMC) – the regulatory body for all nurses and midwives. As confirmation, they will receive a pin number. Care assistants do not require one
You may decide to provide free or low-cost accommodations for your caregivers, depending on your business size. Based on information from the National Careers Service, a new care worker can expect a starting salary between £12,000 and £16,000. The average pay for an experienced caregiver is £25,000.
A competitive salary should reflect the level of responsibility and time your employee will spend on their job.
For your care home, you will need to hire the following employees:
Care assistant
Assisting patients with challenges they face on a daily basis is the role of care assistants.
For instance, you may help them wash and dress or take them out for the day to participate in leisure activities with other residents.
However, one aspect of their job is to provide companionship to the residents; they will get to know them and provide emotional support.
The majority of your staff will most likely be care assistants in residential care homes rather than nursing homes.
Nurses
UK care homes have actually suffered from a lack of nursing staff in the past due to the position being unfavourably compared to hospital work.
This means pay and prestige are lower and therefore less attractive to talented nurses and is one of the reasons there tends to be a high percentage of foreign-born or older nurses in the care sector.
Nevertheless, this previously undervalued position is starting to get the recognition it deserves and still requires highly skilled individuals who will be responsible for conducting any routine medical procedures or check-ups on residents.
Please acknowledge that you will need a:
Lead nurse manager– oversees the rest of the nurses and assistants, keeping records and monitoring treatment plans. The registered manager will also work closely with them to ensure the home meets CQC standards
Deputy nurse manager – supports the lead nurse manager as needed
Nurse – Provides care and support to the home's residents
Other staff
Nursing and care assistants aren't enough to run a properly functioning facility. You should also employ:
Cooks and kitchen assistants
Hospitality assistants to work in the dining rooms
Domestics and laundry staff
Administration and marketing staff
Keep in mind that DBS checks are required for all staff who work with the elderly.
Staffing levels
In care homes, most neglect is caused by understaffing, so you should ensure you have enough staff to attend to all residents' needs.
In a study conducted by the National Institute for Health Research (NIHR), researchers explored the relationship between the ratio of nurses to care staff and the quality of nursing home care.
Several of the nurses and assistants working in care homes are foreign-born, so Brexit has already had an impact on the availability of foreign-born staff. A consequence of this is that some organizations use temporary agency staff, who are more expensive and may lead to lower standards of care.
Residents benefit from having familiar, friendly faces in their care when staff turnover is high.
HR software and systems for care homes
A lot of staff is needed in care homes. Despite the fact that employees are essential for a business's functioning, employee admin can be time-consuming and distract you from more important tasks. You can manage your human capital as your company grows by using human resources (HR) software and systems.
Automated HR software enables you to keep track of employee records, manage leave and holidays, and automate many HR processes in your organisation.
One of your biggest financial outlays will be hiring staff, but you'll also have utility bills and maintenance costs to consider once you open your care home.
Conclusion
Hiring care home staff in the UK is becoming increasingly vital for meeting the needs of an aging population. With a rising demand for quality elderly care, there are particular expectations placed on care home staff in terms of skills and qualifications, as well as a caring nature and the ability to show empathy. It is important that employers seek out candidates who not only meet these criteria but also reflect their organisation's values and possess a willingness to learn new methods of services delivery.
Establishing strong recruitment processes can ensure that they can locate and hire individuals with the right combination of experience, knowledge, enthusiasm and commitment – something which will be invaluable to providing excellent service and quality outcomes to those living in residential care settings in the UK.
Read more: Financing a business in the healthcare sector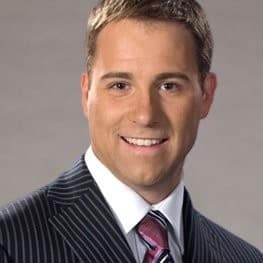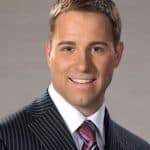 Seasoned professional with a strong passion for the world of business finance. With over twenty years of dedicated experience in the field, my journey into the world of business finance began with a relentless curiosity for understanding the intricate workings of financial systems.