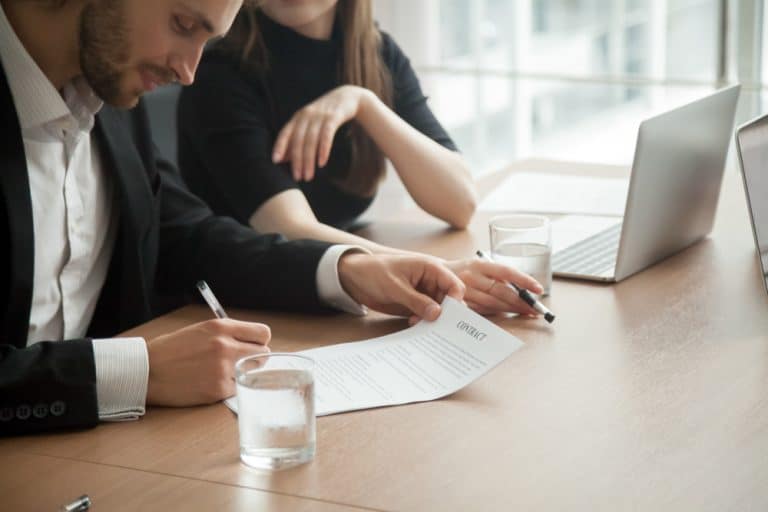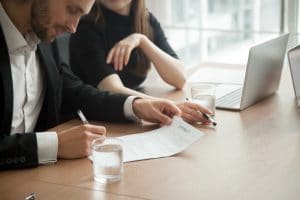 Local governments and the public sector collectively spend around £284 billion on goods and services each year. However, only 75% of small businesses apply for contracts with the public sector.
However, the process can be complex and time-consuming, so it's important to make sure you're familiar with the basics before you get started. The first step is to register as a potential supplier with the relevant authorities. This will give you access to the tender documents and allow you to submit your bid.
It's also important to research the procurement process, as this can vary depending on the country and the type of tender. Once you've submitted your bid, it's important to stay in touch with the procuring authority and keep them updated on your progress.
By following these steps, you'll give yourself the best chance of success when applying for public sector tenders.
We are here to guide you through the process today and teach you all you need to know about this topic.
What is Public sector tendering
Public sector tendering is the process whereby public bodies award contracts for goods, services or works to economic operators. Public procurement accounts for a significant proportion of GDP in all Member States, making it a key instrument of EU economic policy.
The EU public procurement rules aim to ensure that all tenders are conducted transparently, evenly and in a non-discriminatory manner, in order to promote free and undistorted competition. They also seek to promote the use of new technologies and help stimulate innovative solutions. In order to benefit from the full range of EU funding opportunities, it is important for all businesses, large or small, to be aware of the public procurement rules and how they work in practice.
When designing tenders, public authorities must take account of the need to ensure value for money, while ensuring that the process remains accessible to all potential suppliers.
Would you like to be introduced to a client who:
Spends about £284 billion on goods and services each year?
Offers around 1,500 new contract opportunities each week?
Is reliable and pays on time?
Small businesses receive around 59 percent of all contracts by value from the government?
You can – the public sector itself is your biggest client. This is why Lord Young suggested targeting micro-businesses that want to grow in the public sector.
You can also stabilize your cash flow by winning public sector contracts. In the service industry, for example, contracts usually last for at least a year, and most small suppliers receive their payments within 30 days of receiving an accurate invoice, and most are paid within 14 days.
In addition, public sector is quite broad; for example, it includes government, local authorities, the NHS, police, and fire services. A number of other organizations also use similar procurement processes, including universities, construction companies, and utility companies.
In addition, the public sector recognizes that SMEs can offer higher quality services at a lower cost, are more flexible, and are more innovative than larger firms. In order to reach this goal, it has set targets for the number of SMEs that become suppliers. In spite of this, more than 75 percent of SMEs do not bid on this work, missing out on a potential source of revenue. Moreover, many companies struggle to consistently win contracts.
It is perfectly possible for SMEs to win this work; however, in order to be successful, you need to know:
Where to find contracts
How to navigate the procurement processes
Which contracts to bid for
How to write a winning bid
Why bids most commonly fail
How to prepare your company to be "tender ready"
This can be intimidating. However, it doesn't have to be.
Where can I find Public sector contracts?
Government contracts worth more than £10,000. All local government contracts worth more than £25,000. Most local authorities and public sectors advertise contracts worth more than £10,000. Registering your business on the portals, enabling the notification option, and selecting the types of contracts you want to see will result in receiving a list of potential opportunities on most days. It's free to register for the portals.
Here are a few to get you started:
For government contacts over £10,000
For high value government and utilities contracts (typically over £118,000)
For regional local authority opportunities
Other portals are available for emergency services, the NHS, utilities, construction, and universities. Use a search engine such as Google to find them.
What is a tender process
The tender process for public sector government contracts must be fair and transparent, public sector bodies such as the NHS, Ministry of defence and local councils have to purchase goods, works and services via the public tendering process.
The public procurement process requires that an Invitation to Tender (ITT) is published to generate competing offers for the specified business the public sector organisation requires. These call for bids take different structured forms – open tenders and restricted tenders – but essentially they will set out details of what the public sector body wants supplied.
The steps taken in this process may differ slightly from those outlined below depending on the value of the contract being awarded and the tendering procedure it follows.
So what is involved in a tender process?
Is there a process for navigating procurement?
Regulations governing public procurement force commissioners (the buyers) must follow strict procedures.
Having published a tender, the commissioner will only communicate with you via the portal, so that the audit trail is clear.
All bidders who have registered for that opportunity have to receive the answer if you ask them a question, which is usually done through the portal.
Public sector employees can use a variety of different processes, but the most common one requires them to:
Fill out a supplier selection questionnaire
The application asks for information about your business that lets the commissioner determine if it is a business that could be contracted with by the public sector and whether it meets basic requirements for the contract
You will be asked to provide information about your accounts so that we can verify your financial stability and capability to deliver the contract
You will only be evaluated for the rest of the tender if you pass this stage
Make sure you have the technical capability and capacity to deliver the contract by answering a set of questions
Complete price schedules
As part of the tender process, you may also be required to attend an interview or give a presentation.
In addition to explaining how they will score your bid, public sector organisations also explain how they weigh each question.
The fact that contracts with a value of less than £10,000 are exempt from the same procurement rules is something many companies don't realise. The public sector usually only requires three proposals. Since these opportunities don't need to be advertised, the relationships you build with buyers are important.
To bid or not to bid
Commercial decisions determine whether to bid. Things to consider include:
Is the specification clear to us?
Have we met all the criteria?
What about the contract terms and conditions?
Will we make a profit?
Will we face any risks?
Can we deliver it if we win it – and do we need to work with other companies or freelancers to deliver it?
Are we clear on why they should choose us?
Do we have the time and skills to write a winning bid?
What is the best way to write a winning bid?
It may come as a surprise, however, that research consistently shows that the main reasons companies don't win bids are as follows:
Answer the question that has been asked
Back up claims with evidence
All questions are intended to determine if you have the capability and capacity to deliver the goods and services outlined in the specification.
The commissioner wants you to demonstrate that you:
Understand what they are asking for
Can evidence a track record of delivering similar goods or services to the standards they have specified
Have the right team and resources to deliver the contract
When you are just starting out, a great bid writer is worth their weight in gold. Additionally, they are knowledgeable about the procurement process, can help you avoid pitfalls, and showcase your ability to get the most marks. They also save you time.
It is common to see lines like "we are experienced in…" written into bids over and over again. My immediate reaction is to demand proof! Anybody can claim to be experienced, but how do I know if they are truly experienced if I am the commissioner?
So, if I were going to answer this question for myself about tender writing, I would say:
"I've helped small and medium-sized businesses win public sector contracts for over ten years.". Over 500 companies have won over £172 million in contracts, and I've helped over 1,000 firms improve their tendering skills.
 Several organizations have commissioned me, including local authorities, police, universities and infrastructure organizations, to help them better understand the issues SMEs face when bidding for contracts, diversify their supply chains, and improve their tendering skills.
 "I have represented SMEs' interests before organizations such as the Local Government Association and the Cabinet Office Strategy Group. Numerous relevant awards have recognized both my quality and impact, including the Government Excellence in Procurement award and the UK Top Business Advisor award."
In this way, you can see how important evidence is to the strength of your answer.
Writing a winning bid takes time, this should be clear to you by now.
We fully understand the challenges associated with writing a bid. It usually takes only four weeks to write a bid, and, if you want to win it, you must make it a priority by dedicating the right resources and time to it.
What causes bids to fail?
Interesting enough, most of these reasons have remained the same since I started bidding 30 years ago – and all of them are avoidable. Business' do not:
Follow the instructions
– They clearly spell out what you need to do – if you don't, you risk disqualification
Answer all the questions and don't answer them fully
– If you look at how many words they allow you for each answer, you can get an idea of the detail they are looking for. It's likely that you haven't provided enough detail if they set a limit of 1000 words.
Provide evidence to support their answers
– You must demonstrate that you have the required experience and expertise
Write clear answers that the commissioner can understand and award marks for
– This has nothing to do with your writing style, but more to do with assuming that others understand what you do, how you do it and any internal jargon or abbreviations you use. The marks awarded by the commission are based on the actual answer. Be sure to have another person read through your answers to make sure they make sense before submitting them.
Attend an interview or presentation with the right people
– It is far too common for businesses to take on team members who don't understand the tender and therefore cannot answer the questions asked or contradict your responses.
– Be wary of team members who are overly enthusiastic. Presentations and interviews are part of your submission. When you're discussing these, don't offer anything that's outside the price range you've specified.
How can I prepare my company for a tender now?
You can start getting your company ready to tender now if you are considering public sector tendering:
Get the help you need
– A lawyer will be able to check the contract terms and conditions, an accountant will assist you with the pricing schedules, and a bid writer will be able to assist you with writing a winning bid, depending on your level of experience
– If you are partnering with another company or freelancer to deliver a contract, you should also build relationships with them
Register on the portals
– Make sure you select the notification option and the types of contracts you want to view
– To familiarize yourself with the supplier selection questionnaire and the types of questions that are asked, start by requesting documents for contracts similar to those you are interested in
Consider your public profile and your goods and services through the eyes of a buyer in the public sector
– Are you perceived as a company they can do business with that has the right capabilities and capacity?
Understand your competition
Have you considered who you may be competing against for these types of contracts, even though you know who your usual competitors are?
Get to know your potential buyers
– What do they buy and why? Building relationships and writing winning bids depends on understanding their needs and the context within which they are buying
– Building relationships with potential buyers is extremely crucial if you are looking for contracts under £10,000
Sort through the basics
– Do you have the right policies in place?
– Are your accreditations and registrations current, if you need them?
– Have you made electronic copies of key documents, such as accounts and insurance policies?
Make sure you have evidence
To support your claim – facts, figures, testimonials, case studies Your business can grow by winning government contracts. Would it be beneficial to your small business venture?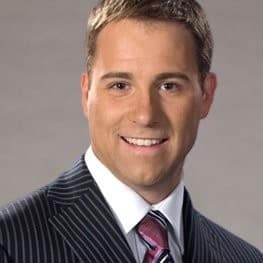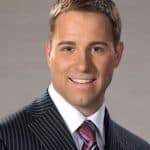 Seasoned professional with a strong passion for the world of business finance. With over twenty years of dedicated experience in the field, my journey into the world of business finance began with a relentless curiosity for understanding the intricate workings of financial systems.