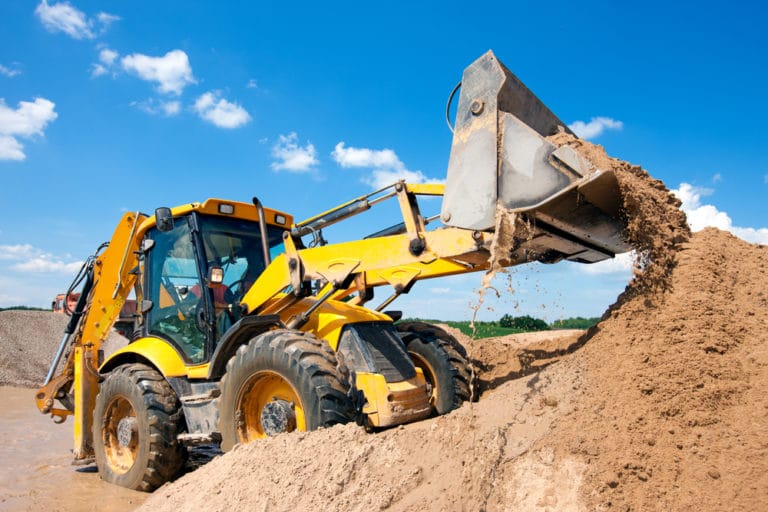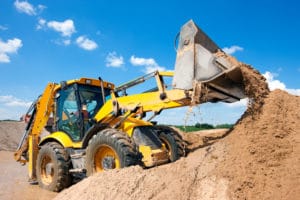 Invoice Factoring For Construction Companies, cash flow is critical to construction companies and invoice construction finance can help fund the gap.
This will help business cashflow between raising bills or applications for payment and getting paid. Invoice Factoring helps take the issues of credit control and the worry of cash coming in to pay wages, supplies and merchants away by releasing cash from tied up outstanding invoice payments.
Contractual debt, uncertified stage payments or applications for payment? Is the problem becoming greater and holding you back the faster your business grows? Invoice Factoring for Construction businesses could be the perfect fit for that payment gap.
Invoice Finance for Construction Businesses
Invoice Finance is a commercial finance product which is used to release funds to a business, with outstanding invoices used as security. It is an area of business borrowing that has been under-utilised in recent years. The number of invoice finance lenders that support the construction industry in the UK has been declining as lenders move out of the space due to fraud. In 2021 the number of lenders total three, Bibby, Ultimate and 4Syte Construction Finance.
This highly flexible form of borrowing can be used to free up funds from your debtor book, relieving the pressure placed on your cash flow. Many businesses are turning to this option to take back control of their finances, allowing them the breathing space needed to move forward.
This type of business borrowing can be broken down into a number of different products, they are:
Invoice factoring
Selective invoice finance
Invoice discounting
Invoice Discounting provides confidential funding to the Construction industry
Invoice discounting tends to be most suited to larger firms and is designed to fund their entire sales ledger. Facilities are often set up on a confidential basis, meaning customers are unaware that it is being used.
Invoice discounting facilities allow the borrower to handle their own credit control, meaning you continue to deal with your own creditors. This can be important when trying to maintain a strong relationship, or when carefully managing a slight payment issue.
Lenders will be keen to understand the creditworthiness of the customers, as they will be less involved in the payment process. Due to the lack of control from the bank's side, they will want to ensure the risk of running into issues later is as small as possible.
Funding for Construction Companies – How does it work?
Invoice Funding for Construction companies works by advancing monies against any unpaid and outstanding invoices your construction business may have. Running a construction business presents many challenges and getting paid is probably at the top of the list. Having the right construction finance and funding in place is critical to maintaining sufficient cash flow to meet the demands of running a successful business.
Construction Companies can gets cashflow support by using any type of invoice funding product, this can help you put together a flexible and tailored cash flow finance solution using invoice discounting or factoring.  These cash flow finance solutions are often the most effective solution for construction companies and are growing rapidly in popularity.  The number of construction companies using invoice finance jumped 27% in 2017.
Staff need paying, tool hire, materials and plant all need to be settled month end before companies are placed on stop, Invoice Funding For Construction Companies helps overcome this issue by funding your application for payments or invoices.
Construction Invoice Finance is even available against uncertified applications for payment, unlocking valuable cash flow to your business rather than facing delays while you wait for applications to be certified. Construction Finance is the perfect fit for builders and construction companies looking to grow.
How to fund an application for payment
Stage payments, uncertified applications for payments, and the contractual nature of debts make it difficult for construction companies to secure construction finance from traditional lenders. Structured staged payments or 'Applications for Payments' will be considered for invoice funding. Invoice Finance helps fund application for payments, this supports your business by not having to wait for the payment to arrive in 60, 90 or 120 days. Invoice finance for construction companies will fund the application. Funds are then advanced within 24 hours of requesting the draw down. This will help towards materials and operating costs to allow the completion of the contracts on time.
Access to Working Capital
This can stop even the most profitable construction firm from getting on with the next job and growing their business. Having immediate access to this cash will allow you to pay for staff, materials, equipment hire and other suppliers required so you can bid more competitively on those large upcoming projects. Just what you need when margins are already tight.
This cash flow solution comes in the form of invoice/application factoring which will help you increase the size of the projects you can take on. Construction invoice factoring allows you to effectively advance the major part of the payment(s) you are expecting to receive from a job you have completed so you don't have to wait the full 30-120 days and can get on with funding the next project.
It's not easy to maintain a healthy cashflow and that affects your day-to-day operation as well as your ability to tender for new projects.
Both invoice discounting and invoice factoring provide an immediate cash payment based on of the value of your billing or applications for payment, enabling you to take advantage of preferential early payment discounts with your suppliers, maintain a healthy cash flow and increase your cash flow as your turnover grows.
The fact that the facility is linked with your sales allows you to grow your business without any of the usual cash flow worries.  Funding is available within 24 hours of raising a bill or application for payment.
How can Factoring benefit my Construction Business?
Once a construction invoice factoring facility is agreed, cash tied up in unpaid billing is usually released within 24 hours so you can stay on top of your operating costs and the costs of buying raw materials for your projects. Construction finance enables you to access cash tied up in contractual debt, uncertified stage payments or applications for payment.
Where previously arranged, the chasing of invoice payments due to you, can be outsourced to your factoring company allowing you to focus on your business. However, if you would like to maintain control of your ledger, then invoice discounting allows for this without affecting your chances of securing finance against your invoices.
The facility grows with your business so there is no need to regularly renegotiate unlike with a bank overdraft.
For greater peace of mind the majority of factoring companies offer optional bad debt protection by way of "non-recourse factoring" – a form of credit insurance. You can add this on to your funding facility providing you with peace of mind.
Regardless of the amount of contracts you have or how big your project is, there will be a factoring company out there willing to provide you with the credit you require.
What Do I need to do to get Invoice Factoring for Construction Companies
Invoice Funding are one the UK's largest Invoice Factoring Brokers for construction companies. Since we started in 2010 we have sourced and secured invoice funding for over 200 construction companies in the UK.
The process is really simple to receive Invoice Factoring for Construction companies. If you invoice your clients or use application for payments, Invoice Factoring will work for you and your business. Simply complete the online enquiry form. Once we have received it a funding expert for the construction industry will call you by return
F.A.Q's
What is Construction Finance?
Construction Finance is a specialist funding and support solution designed for contractors and subcontractors who provide construction services under a contract, framework agreement or Purchase Order. It provides funding by advancing cash against the value of invoices raised on the completion, or part-completion for staged contracts, of work carried out.
How can invoice finance benefit my construction business?
Once your facility is agreed, cash tied up in unpaid billing is usually released within 24 hours so you can stay on top of your operating costs and the costs of buying raw materials for your projects. Construction finance enables you to access cash tied up in contractual debt, uncertified stage payments or applications for payment.
Can Construction Finance help my business?
You are a contractor or sub-contractor working in the UK construction industry. You raise an Application for Payment for part or completed works. Work under a contract, framework agreement or Purchase Order. You want to maintain a healthy cash flow to build working capital.