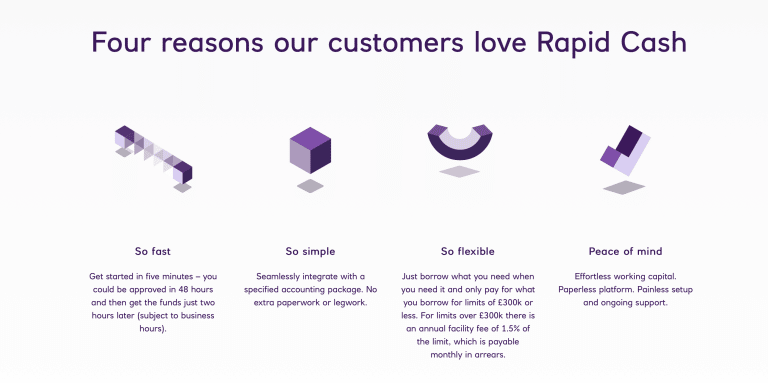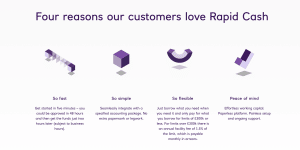 NatWest Rapid Cash helps business clients access the money they're owed whenever they need it, enabling them to tackle cash flow bumps when they arise.
It is an alternative to a traditional business overdraft, with a credit limit that is based on customers' unpaid invoices.
The application process is digitised, quick and seamless, and customers could obtain credit approval within 24 hours of applying.
What is NatWest Rapid Cash
NatWest Rapid Cash is an alternative to a traditional business overdraft, with a credit limit that is based on customers' unpaid invoices. The application process is digitised, quick and seamless, and customers could obtain credit approval within 24 hours of applying. Once approved, customers could have funds in their account within a few hours.
It can be tailored to individual customer needs – with a choice of how much to borrow, and for how long. Once funds are repaid, customers can draw down against the line of credit again, up to their approved limit.
The product has been tested with a select number of the bank's business customers since the start of 2019 and is now open to all business customers who bank with NatWest. The bank then plans to make this product available to all UK businesses in 2022.
Hows does Rapid Cash work?
Rapid Cash works by a revolving line of credit with a maximum limit agreed by NatWest. The bank uses data from unpaid invoices in a number of accountancy software products such as Xero to determine your available funds
Available funds fluctuate as invoices of nominated customers are issued and paid, or when new debtors are nominated. You can draw down on the available funds as much or as little as they'd like, as often as they need.
Once set up, repayments are made automatically as nominated customers pay their invoices.
Invoice finance done differently
Hassle free application: Once you are ready to apply you will be asked to share information from software package directly with NatWest to support your application
Fair pricing: No drawdown fees or exit charges. You will only pay interest on the amount used and only until it's repaid.
No obligation: You are not tied into a contract or obligation to use the service. You can stop any time, as long as the remaining balances are paid.
Your customer, your relationship: Rapid Cash won't contact your customers. The use of Rapid Cash is always discreet.
How are costs calculated?
Costs for Rapid Cash are calculated as follows:
If your business draws down £15,000 for 1 day
Annual interest rate is 6.1% (including base rate)
Total Cost would be £2.51.
Only pay interest on the amount used for the time used. There are no drawdown fees or exit charges.
NatWest base the interest rate on a risk and credit assessment. Businesses will need to complete an application in order to see the interest rate NatWest could offer*.
*Natwest Eligibility criteria applies. Security and guarantee required. Fees may apply.
Eligible for Rapid Cash?
To be eligible to apply for NatWest Rapid Cash, you will need to meet the following requirements:
Invoice other businesses
Invoice customers only once work is complete
Have been trading for 6 months or more
Annual turnover is £100,000 or more
Your business is incorporated in England & Wales (e.g. a limited company or limited liability partnership)
NatWest requires security and a guarantee
Fees may apply
How to apply
To apply to use Rapid Cash you will need to issue invoices for goods or services to another business (B2B). Any invoices that request up front or progressive payments aren't eligible.
Ensure your accounts package is up-to date including reconcile transactions and record income received.
If you are a Xero user, it will calculate an indicative quote for you to review
Next connect your accounts package with Rapid Cash: NatWest uses the data from your client's business to work out their indicative quote.
Start the NatWest online application: NatWest will ask you to upload the relevant business documents and do a credit assessment by phone.
If you are approved, NatWest will offer terms, these including the interest rate. Once you have set up Rapid Cash, funds could be in your account within as little as 48 hours.
NatWest Rapid Cash Video
NatWest have released a handy video explaining how their Rapid Cash product works.
Frequently asked questions
Will NatWest Rapid Cash contact my customers?
NatWest Rapid Cash won't contact customers and your customers won't be aware that the business has obtained finance against their outstanding invoices.
Is security required?
Security is required, NatWest will request a business debenture and a personal guarantee for 10% of their maximum borrowing limit.
How much could I access?
The amount you could access is calculated based on a percentage of your invoices from nominated customers awaiting payment. In Rapid Cash, this is shown as their available funds and will vary over time.
What information will NatWest access?
NatWest will access your business information and related financial information to assess your application and to provide you with a live view of available funds and to manage your drawdowns once Rapid Cash has been set up. This information includes invoices, credit notes, bank transactions, payments, profit & loss statement and balance sheet.
What happens if my customer doesn't pay the invoice?
If your customer doesn't pay the invoices after 60 days, it will enter recourse and then you are responsible to settle the invoice.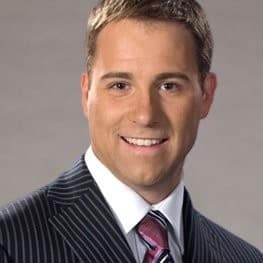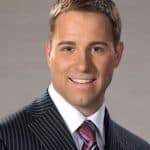 Seasoned professional with a strong passion for the world of business finance. With over twenty years of dedicated experience in the field, my journey into the world of business finance began with a relentless curiosity for understanding the intricate workings of financial systems.