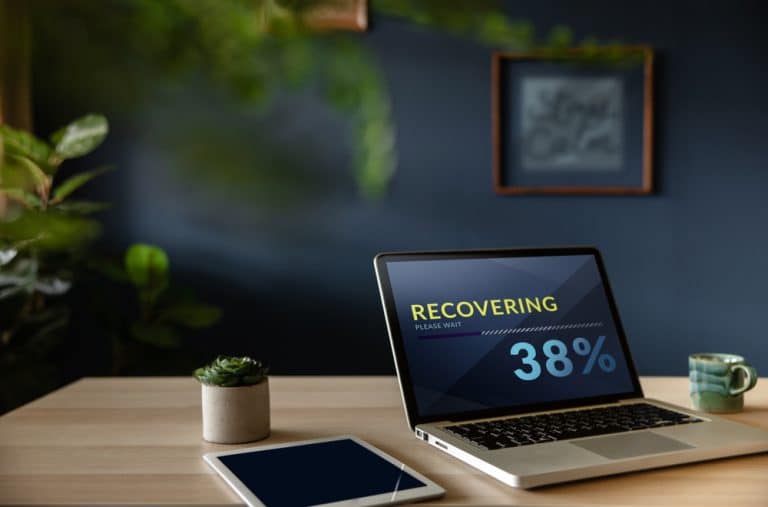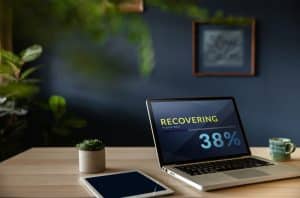 The Recovery Loan Scheme (RLS) has now been extended and will now which will run until 2024, its aims are to supports UK businesses with lending of up to £2m.
After several months of development and consultation, the government has finally published the details of the new Recovery Loan Scheme. The scheme, which is designed to help small businesses recover from the pandemic, will provide loans of up to £2 million and £1 million for those whose business is located in Northern Ireland.
The British Business Bank will continue to administer the scheme on behalf of the Secretary of State for BEIS.  The repayment terms stay the same of up to six years with more than 80 accredited lenders as of June 2022.
The government has also announced a number of changes to the eligibility criteria, which will make it easier for businesses to access the loans. In addition, the government has committed to providing a 70% guarantee for all loans under the scheme. This should give lenders the confidence to lend to businesses that might otherwise be considered too risky.
The new scheme will come into effect on 1 August 2022 and will run for two years. Businesses that are struggling as a result of the pandemic should contact their bank or lender as soon as possible to discuss their options.
What is the Recovery Loan Scheme (RLS)?
The Recovery Loan Scheme is a UK government-backed scheme that will provide loans of up to £10 million to small businesses that have been affected by the coronavirus pandemic. The Scheme run originally from 6 April 2021 and will run until 31 December 2021. Loans will be available at preferential rates, with no personal guarantees required for loans of up to £250,000.
From August 2022,  the government will also provide a guarantee of 70% for loans between £25,001 and £2 million. This means that if the borrower defaults on the loan, the lender will only suffer a loss of 30%. The Scheme is intended to help small businesses access the finance they need to bounce back from the pandemic and continue trading during these difficult times.
The new RLS is still designed to be used for business purposes, these include, managing cashflow, investment and growth. It is open to a broad range of businesses, these also include those which had previously taken out a CBILS, CLBILS or BBLS.
RLS will replace the Coronavirus Business Interruption Loan Scheme (CBILS), the Coronavirus Large Business Interruption Loan Scheme (CLBILS) and the Bounce Back Loan Scheme (BBLS), all of the Government backed schemes closed to new applicants on 31 March 2021.
Recovery Loan Scheme start and finish date?
The Recovery Loan Scheme (RLS) launched on 6 April 2021 with the new iteration running until 2024. It was was initially set to close at the end of 2021 but in Autumn Budget 2021 the Treasury announced that the RLS will be extended for six months (until June 30 2022), this came with a few changes the firstly being a reduced maximum amount available to businesses and secondly a lower government guarantee. Then in July 2022 it was announced that an extension of the scheme for a further two years taking it up-to 2024.
Which businesses are eligible?
In the Autumn Budget of 2021 it was announced that the Recovery Loan Scheme was restricted to small and medium-sized enterprises (SMEs) this would take effect from 1st January 2022.
(When the scheme was initially launched, businesses of any size in the UK could apply for a loan or overdraft. This was one of the major differences between the Recovery Loan Scheme (RLS) and the various coronavirus finance support schemes it replaces such as BBLS, CBILS, CLBILS.
The following criteria needs to be met by businesses in order to access the scheme. Specifically, a business must:
have a turnover of £45 million or less
carried out trading activity in the UK
be viable (i.e.The lender should take into consideration that the borrower has a viable business proposition but may neglect any concerns over its short-to medium term performance because of COVID 19)
not be in any type of insolvency proceedings or any other business difficulty.
If finance is offered by a lender on normal commercial terms without making use of the scheme, they may do so.
Three more things to note:
It is important to note that the lender's requirements for applicants under this scheme vary. Some lenders will conduct credit checks while others rely on an approach, but all of them require some level or indication that you are not fraudulent before they'll approve your application!
The lenders may take personal guarantees, but Principal Private Residences cannot be used as security for the scheme.
Should a lender offer finance on its normal commercial terms without the need to make use of the scheme, it may do so.
Can a Recovery Loan Scheme application be made if previously had a Bounce Back Loan, CBILS or CLBILS?
Businesses can apply for a facility under the Recovery Loan Scheme (RLS) if they previously borrowed under BBLS, CBILS or CLBILS. Some lenders may offer a business more in way of lending under the RLS than they did previously.  Maximum amounts are dependent on the lender's assessment and the scheme requirements. Some may be able to borrow less.
How much can each business borrow?
Since 1st January 2022 when the Recovery Loan Scheme was introduced it allows businesses with a maximum of £2 million in funding per business.
This means that the business can now borrow up-to  £2 million for all types if borrowing, i e term loans & overdrafts as well invoice finance or asset financing.
The new iteration of the Recovery Loan Scheme will offer up-to £2 million until 2024, but this is only for borrowers outside the scope of the Northern Ireland Protocol. If you are inside the scope of the Northern Ireland Protocol the maximum you can borrow is £1 million.
The facility sizes vary, most will start at £1,000 for asset finance and invoice finance, and £25,001 for term loans and overdrafts.
What are the interest rates?
Interest rates and fees can't be more than 14.99%, according to the British Business Bank. As you'd expect, your interest rate will depend on which lender you use as well as what type of business it is (for example: restaurants might have higher lending standards).
When do businesses need to pay the money back?
The repayments are dependent on term lengths and on the type of finance product of your choosing. Businesses can borrow:
term loans and asset finance facilities have a repayment term of up-to six year and a minimum of three months.
overdrafts and invoice finance facilities have unto three years and a minimum of three months.
How does the Recovery Loan Scheme differ from the schemes it replaced
The Recovery Loan Scheme differs from the Coronavirus Business Interruption Loan Scheme (CBILS), the Coronavirus Large Business Interruption Loan Scheme (CLBILS) and the Bounce Back Loan Scheme (BBLS) in a number of ways:
There are two major differences:
Interest and fees – from day one under the Recovery Loan Scheme you have to pay interest and fees due to the British Business Bank no longer paid your interest and fees for the first 12 months.
Loan size – there is a maximum loan amount which is capped at £2m for borrowers outside the scope of the Northern Ireland Protocol. From August 2022, the those inside the scope of the Northern Ireland Protocol it is set to a maximum of £1 million. (The maximum loan amount was previously £10m for applications made before the end of 2021).
What is the government guarantee?
The Recover Loan Scheme originally gave lenders an 80% guarantee from the UK Government until the end of 2021. The announcement at the Autumn Budget 2021, saw the revamped scheme reducing the guarantee to 70% for applications made on or after 1 January 2022. This 70% still remains for any application until the scheme closes in 2024.
If a business defaults on the loan, the guarantee ensures the lender can recoup 70% of the outstanding value of the loan from the government or if the applications made before 30 December 2021 it is 80%. By having the guarantee in place it gives lenders confidence to lend to businesses. Borrowers need to be aware that they are always 100% liable for the debt.
What can the funds be used for?
On successful apply for Recovery Loan Scheme, businesses can use the finance for any legitimate business purpose, example's include:
managing cash flow
buying equipment
meeting a one-off cost
helping with payroll
investing in, for example, marketing
growing the business.
moving to new premises
Can a BBLS or CBILS loan be refinanced in part or in full?
Yes, businesses can refinance their BBLS or CBILS loan with a Recovery Loan before 2024 if the need a larger facility size. Businesses which are looking to re-finance, applications are treated as new applications for RLS and still have to meet the scheme's eligibility criteria. Businesses are also able to either re-finance through their existing lender or apply to a different accredited lender.
There is no Business Interruption Payment (BIP) under RLS, any business which refinances a BBLS or CBILS facility in part or in full, and has to forego its remaining BIP entitlement. This is up to a maximum of 12 months from the outset of the original facility as part of the re-financing process.
If you are looking to refinance a Bounce Back Loan under RLS , businesses should be aware that borrower protections and scheme eligibility and terms under these two schemes differed.
The amount a business can borrow under the RLS depends on two things: a lender's affordability assessment and the requirements of the scheme.
Can businesses with bad credit get a Recovery Loan?
Businesses with bad credit are at a disadvantage when it comes to getting approval for The Recovery Loan Scheme, and the interest rates they can secure are typically higher.
With that in mind, some businesses which had been refused a facility in the past due are able to apply for the Recovery Loan Scheme with bad credit. Lenders review each application on its own merits and on a case-by-case basis.
If The RLS is not a viable option for your business, you might consider some different types of borrowing such as business loan or other finance options that can be made available to your business.
Can sole traders access the Recovery Loan Scheme?
Yes, sole traders are able to access the Recovery Loan Scheme.
If the business can satisfy the other eligibility criteria, RLS is open to:
sole traders
corporations
limited partnerships
limited liability partnerships
co-operatives and community benefit societies
any other legal entity carrying out business activity in the UK with business activity operating through a business account.
Businesses still need to be able to demonstrate that more than 50% of their turnover is generated from trading activity in the UK (i.e. the sale of goods or services), they only exception to this is if you are applying as a registered charity or further education establishment.
Which lenders are taking part in the new Recovery Loan Scheme?
The British Business Bank had accredited more than 80 lenders by the time the Recovery Loan Scheme ended on 30 June 2022,  However, there are now just 21 accredited lenders under the new iteration. The British Business Bank maintains the list of lenders and will undoubtedly change between now and the closing date in 2024. Lenders currently accredited under the new iteration of RLS include:
Atom Bank
Bank of Scotland
Barclays
Business Enterprise Fund
BCRS Business Loans
CWRT
DSL Business Finance Ltd
First Enterprise (Enterprise Loans)
Finance for Enterprise
Genesis
HSBC UK
Lloyds Bank
Lets Do Business Finance
NatWest
RBS.
Shire Leasing
The FSE Group
Tower Leasing
UKSE
Ulster Bank
When was the scheme announced?
The then Chancellor Rishi Sunak announced the Recovery Loan Scheme as part of the Spring Budget on 3 March 2021, he announced updates and a six-month extension to the scheme on 29 October 2021. The latest announcement on the RLS was that is it granted a two-year extension on 20 July 2022.
What other government-backed finance schemes are available to businesses post-Covid?
In addition to the Recovery Loan Scheme, the government launched Future Fund: Breakthrough is a £375m UK-wide scheme which will encourage private investors to co-invest with government in high-growth, innovative firms in July 2021. This is set to replace the Future Fund, this will see the government investing equity alongside the private sector in fast growing R&D intensive companies.
If you feel a business loan is the best option right now for your company, or have an interest in other types of finance such as asset based lending products, simply complete an enquiry online for one of our team to get your application under way.
Will I need a credit check to apply?
Yes, lenders will you need to carry out a credit check and possibly a fraud check by a lender. The types of checks vary between lenders. You may still be eligible for a business recovery loan if you have been refused credit in the past.
Tips for applying for the Recovery Loan Scheme
Your business plan needs to give a clear idea about of the purpose of the loan.
As well as a business plan, you'll need need to prepare management accounts, financial accounts and information about any business assets. This will show lenders that your loan is affordable and viable.
Applications can be made directly to a lender, we'd suggest making your application one of our Funding Managers, they can identify the right type of borrowing and identify the most relevant lender(s) for your business. This will not only save you from having to contact multiple lenders, it will also reduce the number of credit checks footprints.
You need to factor in the first year's interest and fees into your forecasts, as unlike the earlier Covid-19 loans the British Business Bank are not paying the first year's on your behalf.
Mistakes to avoid when applying
You need to ensure the financing you're applying for matches your cash flow needs, term loans and asset finance facilities are for maximum six years; overdrafts and invoice financing facilities are for maximum three years.
Borrowing more than you can afford is never a good idea. Make sure to know how your repayment plan will work before getting any loans, especially if there are personal guarantees attached (though the lender can't take security on your principal private residence). You should always be sure to keep your cash flow forecasting up-to date and make it realistic. It's also a good idea stress test these figures so that you can see how easily afford the loan if trading results aren't as successful or possibly even bad at all.
When you need to finance your business, be sure that the lender is right for what's best. Some financing options may only work with certain types or corporations in mind – so take time before applying. We are aware of most finance products on the market so we can save you time that you can instead spend running your business.
The interest rates you'll be paying are likely to increase if the first lender declines your application. Consider applying through a broker like ourselves, where we will handle all of these arrangements for you and offer competitive terms that won't damage your credit score!
What do I do if I've been rejected for the Recovery Loan Scheme?
If you have been rejected for The Recovery Loan Scheme don't panic, we still have lots of options available to you. We are able to match your business to a lender that can assist you with the finance you need for your business in order to recover.
To get started simply complete an online enquiry and one of our Funding mangers will make contact with you.
Apply for Recovery Loan Scheme
Applying for the Recovery Loan Scheme is fast and simple, all you need to do is complete the online simple application, you will be asked a few questions about yourself and your business. Once received one of our funding managers will be on hand to answer your questions about this scheme or any other areas of funding.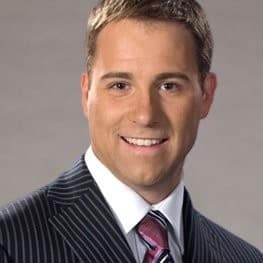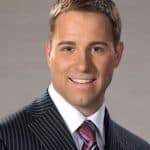 Seasoned professional with a strong passion for the world of business finance. With over twenty years of dedicated experience in the field, my journey into the world of business finance began with a relentless curiosity for understanding the intricate workings of financial systems.