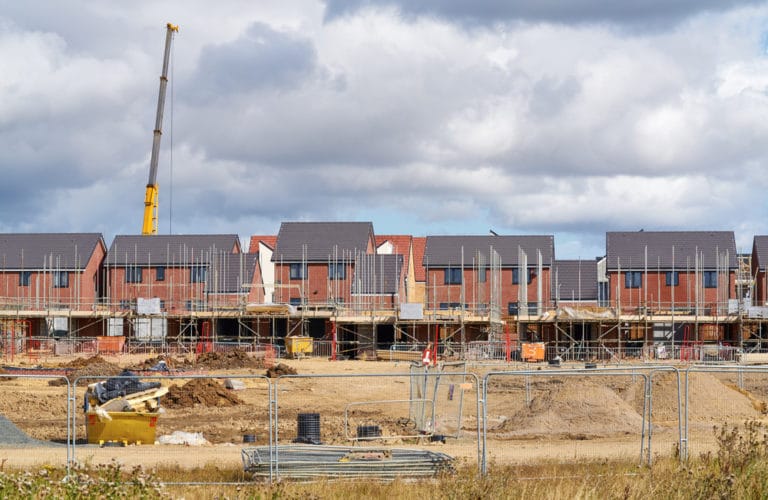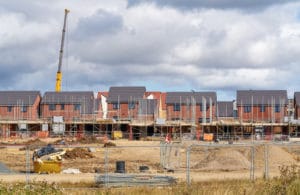 Invoice Factoring for the Scaffolding industry most business factors shy away from it! 
On the basis that most scaffolding companies are working to contract many such businesses wrongly assume. Most Scaffolding firms believe they are not eligible for an invoice factoring facility.
Most Scaffolding firms we have come across simply put the steel up and take it down. Once this has taken place they invoice. We totally understand the scaffolding industry and as such have a great relationship with invoice finance companies that offer invoice factoring to scaffolding businesses.
Invoice Funding helps scaffolding businesses maximise their cash flow, by providing invoice factoring and finance solutions.
What is Scaffolding Finance
Scaffolding companies of all shapes and sizes need consistent cashflow this is where scaffolding finance could be the solution. A scaffolding business can carry a large financial implications and problems in cashflow arrive from time to time.
These issues come from O licences for the wagons, wage payments for the lads and lasses, as well as insurance and buying new steel tube as and when needed.
The construction industry have never been simple! payments are always slow. Scaffolding firms are no exception to this. Mean contractors taking 60, 90 or longer to settle an invoice. This means you can settle your liabilities to your suppliers and HMRC in the time required.
Types of Invoice Finance for a Scaffolding business
There are a number of types of invoice finance available to scaffolding firms, these are dependent on the business and its directors or owners.
Scaffolding invoice discounting
Invoice discounting for scaffolding companies is a confidential facility when a company's unpaid invoices are used as collateral for a loan. Invoice discounting companies enable businesses to leverage the value of their sales ledger.
With an invoice discounting company, when sending out invoices to customers a proportion of the total amount becomes available from the lender, which provides your business with a source of working capital throughout the month while you wait for your client to pay their bill.
The benefit of invoice discounting is you maintain responsibility for your sales ledger as well as any outstanding amounts chased and invoice processing. The main difference between this method and invoice factoring is that your customer is not aware that you have taken on cashflow finance. If you prefer to keep the financial arrangement confidential from your customers then discounting may be the right product for you.
You no longer have to wait up to 120 days to receive settlement for your services, and you remain in charge of your own credit control processes, meaning that you continue to chase late payments and therefore your customers are not made aware of any third party involvement.
Scaffolding invoice factoring
Invoice factoring for scaffolding companies is when a business sells its sales ledger to a third-party company. It's a form of factoring finance and will give your business an effective way to improve its cashflow position.
What is invoice factoring, it is where the lender provides the credit control service to recover payment of the unpaid invoice.
Factoring companies allow you to release cash from your unpaid invoices quicker than having to wait between 30 to 90 days – and sometimes up to 120 days – for your customers to pay you.
The invoice factoring provider we handle credit control on your behalf, allowing you to concentrate on other areas of the business instead of chasing up late payments.
Scaffolding spot factoring
Spot factoring for scaffolding firms is a way for a business to access funds by selling unpaid sales debts to a 3rd party, a spot factoring company, on a one off basis in order to receive payment quicker.
The business will agree rates and fees with a spot factoring company and then decide which account it wants to assign to them. The spot factoring company, once your bill for services that have been completed is verified, will advance a proportion of its value, usually around 70-85%, to the business.
The spot factoring company will then chase up the amount from the client and once paid to them in full will reimburse the business with the outstanding balance minus the agreed fees.
Invoice Factoring offers several benefits to a scaffolding business and these are:
Releases up to 90% of the cash tied up in your unpaid invoices. This is 90% of the gross value of your invoices.

Invoice Factoring offers a credit control service which frees up your time to focus on growing your business.

Factoring is typically flexible in that it grows in line with your sales, which reduces your risk of overtrading.

It can also include bad debt protection insurance which protects your business against the risk of non-payment.

No need to disclosed a facility but confidential discounting is available from some lenders.
Criteria for Scaffolding Contractors
The criteria for scaffolding contractors that require a invoice factoring facility is no as tough as most directors seam to think.
You should be selling your scaffolding services to other businesses.

Invoices should be raised on credit terms.

Importantly the invoices should be raised in arrears, meaning the steel needs to be erected before invoicing.

The business needs a minimum turnover of about £100,00 or more.
If your scaffolding business can meet this criteria there is a good chance we can get an invoice factoring facility in place for your business. The facility takes about seven days to get in place. Once an invoice is raised the funds are available within 24 hours.
Business Loans for Scaffolding Companies
Small business loans for scaffolding companies provide a simple, low-cost way to borrow for your business. You can borrow for working capital, growth or expansion, and you'll get fixed monthly repayments so you can plan with confidence. Our experienced team and our innovative application process mean you will get a decision on your business loan in as little as five hours, so you can focus on running your scaffolding business.
A small business loan can be much more affordable than a business overdraft or business credit card. As part of the CBILS loan scheme, the Government will pay the upfront fee and first year of interest for you. After these savings are deducted, the total cost you'll pay over the lifetime of the loan is 1.8%-7.4% per year. With our unsecured loans you can borrow without putting down property or assets as a security, and there's no fee if you want to pay off your loan early in one go.
Scaffolding Business Start Up Loan
Start Up Loans for directors or sole traders wishing to start a scaffolding firm is a government-backed personal loan available to individuals looking to start or grow a business in the UK. In addition to finance, successful applicants receive 12 months of free mentoring and exclusive business offers to help them succeed. The loan is unsecured, so there's no need to put forward any assets or guarantors to support an application.
All owners or partners in a business can individually apply for up to £25,000 each, with a maximum of £100,000 available per business. If you are in a business partnership, buying an existing business or starting a franchise, you are able to apply for a Start Up Funding Loan if you fit the criteria above. Scroll down this page to find out more about the process for these applicants.
You are still eligible to apply for a Start Up Loan if you are purchasing an existing business, even if that business has been trading for more than two years under different ownership, provided you personally have not owned the business for more than two years. Please note, you will be required to have sourced a copy of the financial accounts for the business along with your application. Furthermore, if the business was previously or is currently at a loss you will be expected to address this issue directly in your business plan.
If you fail to gain scaffolding finance from the government, another option for new startups is invoice finance.
Benefits of Scaffolding Finance
One of the main benefits to any scaffolding firm is the invoice finance provider can also manage credit control and the collections process on behalf of the business. This leaves more time for the business owners to focus on what they do best, which is running the day-to-day business. Alternatively, there are confidential services known as invoice discounting that ensure that customers are unaware a facility is in place.
We understand that being involved in the scaffolding industry can have its ups and downs. Mean contractors changing their minds, one minute you have no work, the next you have so much your scratching you head wondering how you will fund it. No working capital can often mean long delays in the payment chain triggering cash flow problems. Invoice factoring is a perfect fit for any scaffolding business due to its flexibility and cost.
In addition to traditional factoring there are also spot factoring facilities on offer to scaffolding industry subcontractors by some specialist finance companies. this allows just one invoice to be funded instead of the whole sales ledger.
Spot factoring often allows for higher funding levels as some of the finance companies will offer advance payments of up to 75% of the invoice or application for payment. This is particularly effective for scaffolding subcontractors as some of the invoice factoring companies offering this type of finance will accept Applications for Payment in lieu of invoices.
Does my Firm Qualify?
To qualify for a scaffolding contractors small business loan, you must be registered to operate as a UK-based business. Most lenders will typically finance limited companies and sole traders that have been trading for over two years. However, start ups, small businesses and those with poor credit scores will also be considered for finance.
Trading for at least 3 months
Limited company, limited liability partnership (LLP) or sole traders registered in the UK
Applying for a business loan takes 2 minutes via our simple online application form. You could be approved by one of our trusted lenders in a few minutes. Once approved, the funds could be transferred to your account within hours.
Get a finance quotation today
Invoice Funding are one of the UK's leading Invoice Factoring Brokers for the scaffolding industry. Since we started operating in 2014 we have arranged finance for owe 30 companies in the scaffolding industry.
If you feel that an invoice factoring facility can support your scaffolding business please feel free to get in touch. Simply complete the online enquiry.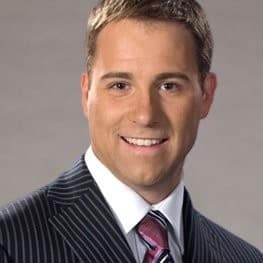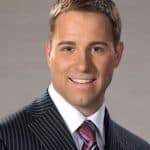 Seasoned professional with a strong passion for the world of business finance. With over twenty years of dedicated experience in the field, my journey into the world of business finance began with a relentless curiosity for understanding the intricate workings of financial systems.