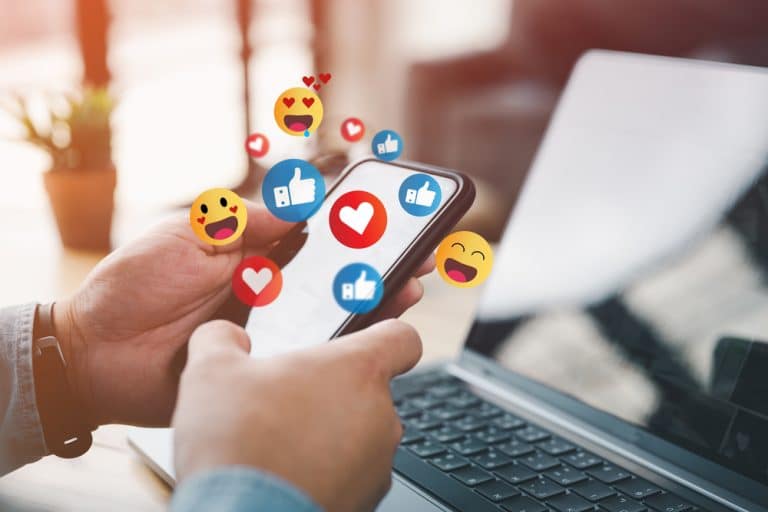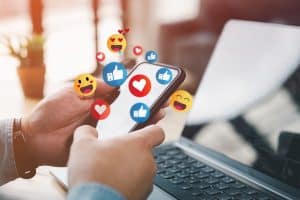 If you manage a recruitment agency, then you know how important it is to have an active presence on social media. Not only does social media give you a way to connect with potential candidates, but it also allows you to show off your company culture and build your brand. However, coming up with fresh content ideas can be a challenge. If you're feeling stuck, here are some ideas to get you started.
One great way to use social media is to highlight your successful placements. You can write a post about the candidate and the new position they landed, or even do a short video interview with them sharing their experiences. This is a great way to show off your agency's placement record and attract top talent.
You can also use social media to share helpful industry news and tips. For example, you could write an article about the latest changes in labor law or share some advice for job seekers. This helps to position your agency as a thought leader in the industry and shows that you're always on the pulse of what's going on.
Finally, don't forget to have some fun with your content! Showcase your company culture by sharing photos and stories from team events or outings. This will help potential candidates see you
Share Jobs and Opportunities
As the world becomes increasingly connected, opportunities for employment are no longer limited by geography. In fact, with the rise of the internet and social media, it has never been easier to find a job or share job opportunities with others.
For example, LinkedIn is a popular social media platform that helps professionals connect with one another and share job opportunities. By creating a profile and sharing information about your skills and experiences, you can easily connect with potential employers or recruiters. In addition,
LinkedIn also offers a variety of features that allow users to search for jobs, apply for positions, and receive recommendations for open positions.
Furthermore, many companies also use LinkedIn to post open positions and reach out to potential candidates. As such, LinkedIn can be an incredibly valuable tool for job seekers and those looking to hire employees
Showcase the People Behind Your Business
People are the heart of every business. Without the dedication and hard work of employees, businesses would not be able to function. In today's competitive marketplace, it is important for businesses to showcase the people who make their company unique. Customers want to know who they are doing business with, and they want to feel like they are supporting a company that values its employees.
One way to showcase the people behind your business is to feature them on your website and social media accounts. Include photos and bios of your employees, and let customers know how your company is making a difference in their lives.
When customers see the faces behind your business, they will be more likely to support you.
Share Relevant Publications
As an experienced academic, you have likely published several papers in peer-reviewed journals. When applying for a new position, it is important to share any relevant publications with your potential employer. Doing so will not only showcase your research abilities, but also demonstrate your commitment to your field of study.
In addition, sharing your publications can also help to build rapport and establish common ground with your potential employer. If you have authored any papers that are particularly relevant to the position you are applying for, be sure to bring them to the attention of your potential employer.
By sharing your publications, you can make a strong impression and increase your chances of being offered the position you desire.
Tell Your Businesses Story
A business story is the best way to connect with potential customers and let them know what your company is all about. But how do you tell your story in a way that will resonate? First, focus on what sets your company apart from the competition. What are your unique selling points? What are your core values and business goals?
Once you have a clear understanding of what makes your company special, craft a story that highlights these elements. State your case clearly and concisely, and make sure to include plenty of concrete details.
Most importantly, make sure your story is relatable and relevant to your target audience. If you can successfully communicate what makes your business special, you'll be well on your way to winning over new customers
Promote Event Attendance
Businesses rely on events to promote their products or services, build customer relationships and even make sales. That's why it's so important to have a good turnout at these events. Here are a few tips on how to promote attendance at your next business event:
1. Start promoting the event well in advance. This will give potential attendees time to clear their schedules and make arrangements.
2. Use all available channels to promote the event, including social media, email, direct mail and print ads.
3. Make sure the event website is up-to-date and provides all the necessary information (date, time, location, etc.).
4. Offer incentives for attending the event, such as discounts on products or services.
5. Follow up with attendees after the event to thank them for coming and encourage them to attend future events.
Positive Thoughts and Quotes
Social media has the ability to make a positive impact on our lives. Through thoughtful tweets and inspiring Instagram posts, we can connect with others and exchange ideas. And while there is certainly a downside to spending too much time scrolling through our feeds, there is also great potential for using social media as a force for good.
By sharing positive thoughts and quotes, we can help to spread happiness and engender feelings of hope and compassion. What's more, we can use social media to build bridges and connect with people from all walks of life. In a world that sometimes feels increasingly divided, that is no small feat.
So the next time you log on to your favorite social media platform, take a moment to share something positive. It just might make someone's day.
Get the Conversation Started
Social media has become an increasingly important tool for businesses in recent years. By creating a presence on platforms such as Facebook, Twitter, and LinkedIn, businesses can reach a wider audience and build relationships with potential and current customers. However, getting started on social media can be daunting, especially for small businesses with limited resources.
The key is to start small and focus on one or two platforms that are most relevant to your business. For example, if you're a B2B company, LinkedIn may be a better choice than Facebook.
Once you've chosen a platform, it's important to create content that is interesting and engaging. Regular updates, interesting blog posts, and participating in relevant conversations will help you get the most out of social media.
Use Live Streaming
Live streaming is a powerful communications tool that can help businesses reach a wider audience. It can be used to launch products, host events, and provide training and education. Live streaming is also an excellent way to build relationships with customers and partners. It allows businesses to connect with their audience in real-time, providing a level of engagement that is not possible with traditional media.
In addition, live streaming is relatively inexpensive and easy to set up. With the right platform, businesses of all sizes can use live streaming to reach a global audience.
Be the First With Industry News
If you work in the recruitment industry, then you know that keeping up with the latest news and developments is essential to success. After all, the industry is constantly evolving, and new technologies and trends are always emerging. That's why it's so important to find a reliable source of recruitment industry news.Fortunately, there are plenty of great options out there.
Recruitment websites like Recruiter.com and Reed.co.uk offer regular updates on the latest industry news, while social media platforms like LinkedIn and Twitter are also excellent sources of information.
Of course, you don't want to spend all day reading articles and scrolling through tweets – so make sure to choose a few trusted sources that you can rely on to keep you up-to-date with the latest recruitment industry news
Make it Fun!
As a recruitment agency business owner, you always want to make sure that your customers are having fun while they are interacting with your brand. After all, happy customers are more likely to make purchases and spread positive word-of-mouth about your company. One way to keep your customers engaged and entertained is by using social media.
By creating fun and unique content, you can not only increase brand awareness but also boost customer loyalty. In addition, social media is a great platform for running contests and giveaways. By giving your customers a chance to win prizes, you can generate excitement and goodwill around your brand. So if you're looking for ways to make your business more fun, consider using social media to your advantage.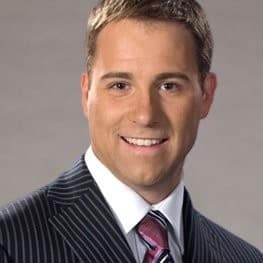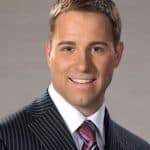 Seasoned professional with a strong passion for the world of business finance. With over twenty years of dedicated experience in the field, my journey into the world of business finance began with a relentless curiosity for understanding the intricate workings of financial systems.