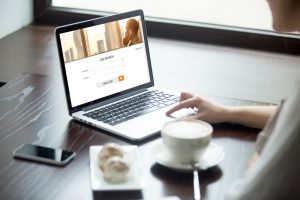 Whenever an entrepreneur starts a recruitment agency, building a recruitment website is normally high up on their list of to-dos.
If you're like most people, your website is probably one of the first things that potential customers or clients will see when they're looking for information about your recruiment business.
That's why it's so important to make sure that your website is perfect. Here are a few tips to help you get started:
First, take a close look at your site's design. Is it easy to navigate? Does it look professional? If not, it might be time to consider a redesign.
Second, make sure that all of the content on your site is up-to-date and accurate. Nothing turns off potential customers more than outdated information.
Finally, take a look at your competition. What are they doing right that you could be doing better? Use these insights to improve your own website and make sure that it stands out from the rest.
However, the creation of the site alone is not enough to get you by successfully; consistent updates and effective changes need to be utilised to make a decent impact.
Of course, there is much more to recruitment than someone clicking on your website, but you should never undermine the importance of your digital presence.
What makes a good Recruitment website?
A good recruitment website should be easy to use and navigate, with a simple design that is uncluttered and easy on the eye. The site should be responsive so that it can be accessed on all devices, and it should load quickly. Above all, a good recruitment website should be effective in attracting the right candidates for the job.
To achieve this, the site should be optimised for search engines and feature clear and concise job descriptions. In addition, it is also important to provide an easy way for candidates to submit their applications. By following these simple guidelines, you can ensure that your recruitment website is fit for purpose.
Below you will find the key points we believe you should consider, as a recruitment agency owner, to ensure you have fantastic visibility and a good website:
Identify specialisms to candidates and clients
Imagine visiting your website for the first time without being sure what your agency specialises in. Is it made instantly clear to you as soon as you visit the homepage? If not, there is work to be done.
Did you know that it only takes users half a second to form an opinion on a website? Therefore, digital first impressions are so important. If someone is determining whether to stay or leave in such a small amount of time, you better believe you need to land an effective welcoming.
You can let your visitors know they're in the right place by clearly communicating the industries you work within. Your branding will need to be spot on and remain consistent throughout the multiple pages of your website to ensure this works effectively.
Website has a clear message to candidates
Investigate your home page and find out whether it clearly informs candidates and clients on what they should do next.
Are you providing a number to call or requesting further information via email? Do you have a contact form that makes asks for the information you need to take the relationship to a higher level?
Your site ought to be customer driven, worked around the necessities of your clients and candidates.
Let visitors know the thoughts of others
Keep in mind the power of testimonials, particularly in recruitment. Individuals feel more secure if they can see somebody has utilised the agency previously and had a great experience.
Contingent upon the design of your website, you can either display positive reviews in a specific area or have them on the front page. On the off chance that you don't presently have any tributes, contact the candidates and clients you work with for some positive thoughts.
Optimise recruitment website for mobile
Candidates and clients alike will not only be using computers to view your website, but also phones, tablets, and any other device they have lying around. Your recruitment website needs to be fully optimised for mobile devices.
People search and apply for jobs on mobile phones more often than they ever have in the past, which indicates how important this process is for your company.
All you need to do here is make sure your website works just as well on mobile as it does on desktop. A consistent user experience should be offered throughout both platforms.
Are you offering valuable resources?
This point is more applicable to candidates, though you should feel free to make resources available to clients via your website as well.
For candidates, you need to be offering basics such as CV and interview advice, as well as opinion piece blog posts on the latest industry trends. This is information they will want access to, so you should do your best to provide it, thus stopping them from heading elsewhere.
On the other hand, clients may enjoy having access to salary surveys or white papers to provide valuable information on the market they operate within. Offering these services will position you as an expert and give an extra reason for people to seek out your website.
Appearing in the right search results?
It is vital that your agency is appearing in search engine results, so you should optimise your website accordingly. Use the right keywords and phrases in your content to give yourself a boosted chance of popping up when someone Google's something related to recruitment, etc.
Conducting keyword research will help you to understand the terms you should be using, and the volumes of the searches they appear in. Also, give yourself an idea of where your content is currently appearing. Could relevant blog posts help you to climb the search engine rankings?
Website communicates brand values
You understand what your brand stands for and sticking to those values has likely helped your venture to grow. Therefore, it is important that other people know about the values your agency holds, too. As someone visits your website for the first time, they should feel instantly connected to those values, which means they need to be effectively communicated.
Think about the sort of language you are utilising. Is it casual and easy-going, or is it rather formal and professional? The same goes with the images that appear on your site. Are they minimal in their approach, or do you opt for a more contemporary style? All these things are vital when trying to communicate the values of your brand.
The design and wording of everything on your website should be doing your brand justice, so if it currently is not, you should consider making the relevant changes.
Be different to your competitors
Recruitment is indeed a very crowded market, so this can be a difficult accomplishment to achieve. However, by standing out from the rest of the crowd, you are giving yourself the best possible chance to attract clients and candidates.
Analyse your competition and gain an understanding of what they're doing well, and what they perhaps aren't doing quite getting right. By identifying their areas for improvement, you can ensure that you don't fall into the same traps and make similar mistakes.
Do something different online and create a unique selling point for your recruitment agency.
Tell visitors your story
If a client has found out about your organisation, or perhaps you've connected with them, they might do a little research of their own prior to taking things to the following stage.
Guarantee that your site recounts the narrative of why you began your recruitment agency and detail the vision that separates you from the rest.
In the event that you're a recruitment start-up, detail your past experience in the industry and what drove you to go it alone. It may appear to be somewhat dull to you, however it truly assists the visitor with understanding you, your perspective, and your vision for your recruitment agency. 
Does your website load quickly enough?
It has been reported that even a one-second improvement in site speed can increase conversions by 27%.
If your clients and candidates are waiting around for your page to load, odds are they'll rapidly surrender and continue to one of your competitors instead.
Lessening the size of pictures, changing the page design, and checking how every one of your website plug-ins functions can have a major effect.
Have a great recruitment blog
Try to have the best blog for the recruitment industry, be industry specific. It's not just about posting great content, you need to drill down on the industry, talk about different factors and issues that the recruitment sector is experiencing. Get your users to sign up with their email address to start to form a database of candidates.
Use of video is a great start, recruiter's are posting 2 minute videos on LinkedIn and getting great coverage explaining what vacancies they have. This gives a clear message to candidates and shows who they are dealing with as well as brand building.
This then can be posted to other social networks for greater reach.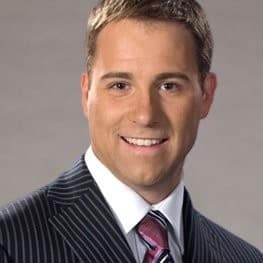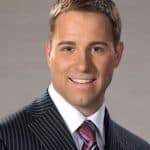 Seasoned professional with a strong passion for the world of business finance. With over twenty years of dedicated experience in the field, my journey into the world of business finance began with a relentless curiosity for understanding the intricate workings of financial systems.