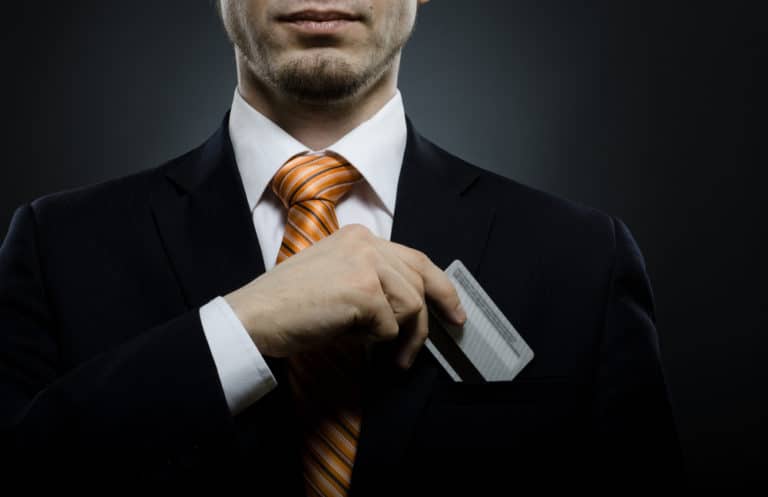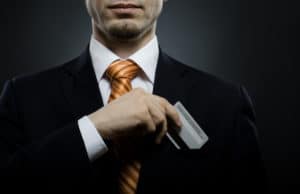 There's a huge variety of finance solutions available to small businesses these days, and each have their own pros and cons. 
What works for one business may not work for another, and you may use a number of different products to finance your cashflow, short-term projects, or long-term growth plans.
Many companies find business credit cards useful for the short-term end of the spectrum, and while you wouldn't necessarily use one to pay for larger purchases, they can be a good tool for day-to-day spending, expense tracking, and perhaps emergency cashflow needs.
What is a Business Credit Card?
If you've ever had a personal credit card, you'll have a good idea how a business credit card works, because it's essentially the same. Rather than being issued to you as an individual, it is issued to your company.
It comes with an agreed credit limit determined by the lender, and you will not be able to spend more than that amount.
When there are funds outstanding on the card, you'll have a monthly minimum payment that has to be met, but apart from that you can repay what you have borrowed over time at a determined rate of interest.
Businesses often use credit cards as a handy way of tracking company expenses, to bridge short-term cashflow gaps, or to tackle emergency situations requiring a sudden injection of cash.
How to get a business credit card
Obtaining a business credit card is not as simple as getting hold of a personal credit card. You should try and get your business in order before you proceed to submit an application if you wish to be successful; this will really heighten your chances of being approved.
Define your business type
If you are the owner of a small business venture, do not be put off the idea of a business credit card because you believe they are only for large corporations, that simply isn't the case. Even if you are a freelance worker, a sole trader, or a self-employed individual, you can apply for a business credit card.
Once you begin your application, you will be asked to define your business type, so be ready to answer this question before you can think about other things that may arise. Get everything ready before you begin the process and understand what type of business you are running.
Have all the information ready to go
All banks that offer business credit cards will have their own sets of rules and regulations, including unique criteria. This means the process may differ slightly depending on where you submit your application. However, you should have the following information readily available when you begin to apply for a business credit card:
The name of your business venture
The address and telephone number of your business
EIN
The type of business you run
The amount of time the business has been open
The industry the business operates within
Number of employees
Monthly bank statements
Expenses and annual revenue
Personal credit information
It doesn't matter if you are going to apply online or in person, you should still try to gather as much of this information together as possible before you submit an application. This will make the application go much smoother and speed things up for you considerably.
Check your personal credit score
Yes, that is correct, your personal credit score can affect your chances of landing a busines credit card in some situations. If you do not have established business credit, or you run a start-up venture, you may be required to hand over your personal details. Your personal credit score and history will be checked in this case and could be the deciding factor on whether you are able to own a business credit card.
In basic terms, the better your credit score is, the more chance you have of being accepted. If you have a long history of good credit, you will likely be offered the best terms and benefits after you have applied. Consider checking your own credit rating before applying to ensure it is worth your time.
Consider the different available options
There are many different business credit card options for you to consider, so you need to make sure you are making the correct choice for your company. Think about why you need this credit card and what you'll be using it for; this is a great way to start narrowing down your options. You should only go with the choice that offers exactly what you are looking for.
Think about what is more important to you: gaining rewards from making everyday business purchases or being able to track transactions and keep your personal finances separated from the companies with more ease. By performing the right amount of research in this area, you will soon be able to discover the option that suits your business best.
If you make a lot of purchases from the same shop and believe that incentives from that store would benefit you, you should look for a card that coincides with it. For instance, if you order a lot from Amazon, an Amazon Business Prime credit card could be the best solution for yourself.
Always weigh up your option before committing to a big change in the way your business operates; this is no different when it comes to company credit cards.
Business Credit Card Benefits
Business credit cards have a number of features which can be very useful. Some come with an interest-free period of borrowing, which is usually around 45 to 60 days. This is great for avoiding interest when you urgently need cash in the short-term, but will be able to pay it back soon after.
For example, perhaps you need to buy supplies to fulfil an order, and have to wait 30 days before you're paid by your customer (if this is a common occurrence, however, then invoice factoring might be a better long-term solution).
Using a business credit card is also an effective way of keeping track of business expenses. Some lenders will provide several cards for one account, which is great if you want several employees to have their own card. You may even be able to set different limits for different account users.
Many business credit cards also offer cashback and rewards, which can be a nice little bonus in return for your spending.
Once you have a business credit card, it's there to be called upon whenever you need it, which means if ever you require cash fast, you'll be able to access it without having to go through any new funding applications – assuming that the amount you need is within your available credit limit.
Disadvantages of business credit cards
Company credit cards fall under the category of unsecured lending, and as a result they're not the cheapest form of borrowing. If you can't repay the balance within the interest-free period (or aren't planning to), you can expect to pay a high rate of interest in return for the flexibility.
However, don't dwell too much on the quoted APR figures — because the "Annual Percentage Rate" is just that, and won't reflect the true cost of borrowing over less than a year. Realistically, most businesses will use a credit card to borrow over a few months or weeks, so an annual calculation isn't that useful.
With the potential for several employees to be using a corporate credit card account, coupled with these interest rates, you'll have to keep a close eye on statements.
It's also worth bearing in mind that not everyone will accept a credit card, and some suppliers may prefer a bank transfer.
Apply for a business credit card
When you have all the required information in your hands, and you have singled out which card you would like to aim for, it is time to finally apply. The process of applying is actually very similar to that of a standard credit card, though you may not receive a decision as quickly.
Occasionally, creditors will ask for more information, though now you will have this ready and can provide it with ease thanks to your earlier work. Banks will be looking to gain personal information in the form of a guarantee, so they know you are able to make repayment, even if things take a turn for the worse in your business. Once all these things have been worked through, the creditor will be able to make their final decision.
If you are approved, great news and you can move on to the final step, however, if you are not, your application may need some reworking. Once again, think about your personal credit score and how it is currently stacking up.
Use your card wisely
Your business credit card should arrive within a week or two after your application has been accepted. Once you have finally received it, you will need to activate it and then use it thoughtfully. You do not want it to lead you to any kind of trouble further down the line.
It may sound boring and pointless, but you should read through all the terms and conditions carefully, understanding all the rules and regulations that come with your new business credit card. If you applied for a rewards card, check the small print and how the benefits work to ensure you don't miss out on anything accidentally; this will also help to maximise your rewards, which will obviously help your business.
Only ever use this card for business expenses and try to avoid getting carried away and making unnecessary purchases that you simply do not require. Allow your personal finances to remain separate from your business' and you should enjoy a successful future using your business credit card.
What if I have poor credit and am not approved for a business credit card?
As we have mentioned previously, if you have a poor history of credit, or have not been building business credit long enough yet, you may find your applications being rejected. There are other options available to you in this situation. Firstly, you can try to improve you credit situation, be it personal or business-related, and then try again at a later date. The other thing is that you can opt for something such as a secured business credit card.
A secured business credit card works on a deposit, which in turn becomes your credit limit. This can help you to build up your business credit or repair previous damage that has been done to your personal history. This could help you to be approved for an unsecured business credit card in the future.
Conclusion
As with all forms of finance, there are pros and cons. Business credit cards can be a very useful tool if you're using them for expense tracking or short-term cashflow gaps of a few weeks.
However, if you need larger amounts of cash than your credit card offers it might be worth exploring some of the alternatives. If you'd like some help finding the right option for your business connect us via the online enquiry form.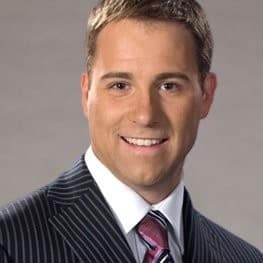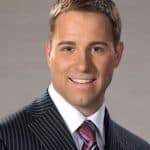 Seasoned professional with a strong passion for the world of business finance. With over twenty years of dedicated experience in the field, my journey into the world of business finance began with a relentless curiosity for understanding the intricate workings of financial systems.