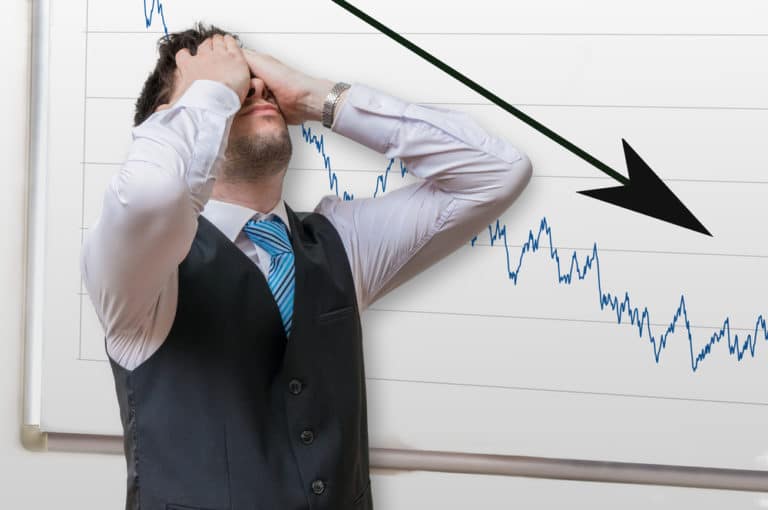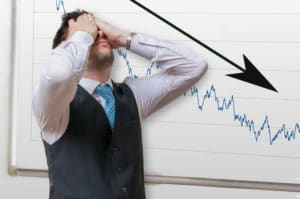 The latest financial news issued grim reading for the UK's SME business owners.
As the number of businesses that are suffering financial distress are struggling to find funding for their scale-up plans, with just 41% of able to access capital through their preferred funding route.
Growing businesses in the UK are still struggling to access suitable funding, despite many requiring further financial support.
According to the latest Business Distress Index, the number of UK SMEs in significant financial distress is now 620,000, representing a 14 per cent increase (76,000 businesses) during Q4 2020, and rising at its fastest since the financial crash of 2007
Number of SMEs suffering financial distress rising
Analysed data from Red Flag Alert, which reported to have calculate its figures. The Q4 2020 figure shows that 118,000 SMEs have fallen into significant distress since the first lockdown, with a 23 per cent increase from Q1 2020.
The latest Business Distress Index also found that the number of fledgling SMEs (those started after 2017) experiencing significant financial distress increased 21 per cent in Q4 2020, with 131,000 fledgling SMEs in distress. This is compared to 78,000 at the start of the first lockdown – a 68 per cent increase.
Business Funding & Personal Loans Ratio
Business owners who received business funding whether through banks, personal loans or specialist lenders, 34% felt that it wasn't enough for their investment plans. In addition, 24% felt that the type of funding they used was too costly.
With access to funding widely regarded as crucial for scale-ups, 26% of those had secured finance claimed, they were unsure how to use it. Potentially, smaller businesses require additional support when it comes to finance products. In fact, 20% of UK SMEs said the funding they had received was not suited to their business.
Economic Growth In UK
Low productivity hinders economic growth and improving productivity is vital, particularly as the UK prepares to leave the EU. Given their importance to the economy, SMEs will be central to potential productivity gains.
Today SMEs need access to the right finance and support to invest in training staff or adopting new technologies so increasing awareness of financial destress options is crucial. Bespoke funding solutions which align to specific needs and growth plans are always preferable to a one size fits all approach.
Finance Ratio Across Globe
The problem is not limited to the UK either. Almost 16% of SMEs across the UK, Germany and France were unable to access capital at all. German SMEs were good enough able to secure finance through their chosen route (47%) compared to French SMEs (33%).
With the World Bank revising down its growth forecasts for the UK, alongside reports that the UK's trade deficit widened to a worse-than-expected £12.2bn in November, our data shows that levels of financial distress continue to rise across the country.
Although record numbers of new start-ups continue to join the economy each year, with growing numbers of aspiring entrepreneurs returning to more established businesses.
However the amount of finance advanced to the UK's smaller businesses is the highest year on year boost since the recession, as businesses increasingly shift away from more 'traditional' types of finance and turn to invoice finance to help finance their business growth.
The amount of finance advanced to the UK's smallest businesses through invoice finance jumped by over 60% in the last year, reaching £711m up from £435m the previous year, according to abfa financial news.
Business can avoid insolvency by taking action before it's too late, here we have outlines the six warning signs that a firm is in financial distress and needs to implement recovery measures.
1. Cash flow
The first sign things are going wrong is a constant lack of cash. The old adage that cash is king exists for a reason. All businesses suffer periodic dips where cash is tight. But if cash flow is continually a problem, the business is in trouble. If a business is continually spending more than it earns, unless it is deliberate and well funded (as with some tech businesses at launch) it will lead to problems.
2. High interest payments
This could indicate poor financial health and be a sign your bank or other lender is suspicious of your viability. If lenders view you as high risk, funding debt will cost more. It is also a bad sign if lenders always seek stronger personal guarantees or security against any money they lend.
3. Defaulting on bills
Everyone misses a payment or forgets a bill, but if the frequency with which it occurs increases, it suggests a business can't pay its way. This is a sign it is under funded, isn't chasing debts hard
enough or is heading to liquidation. Defaults on HMRC or on other formal arrangements can be particularly damaging. It can also be bad for your reputation and that of your business.
4. Extended debtor or creditor days
Another sign of possible trouble is a rise in either debtor or creditor days. If your business has to delay payments to creditors, this can force some suppliers to cut off the supply of vital components or ingredients. Likewise if you are unable to effectively chase payment it may cause future cash flow problems. Either way, sudden changes in these numbers should be investigated to see whether they are signs of something more serious.
5. Falling margins
Ask any experienced entrepreneur and they will tell you that for long-term survival what matters are profits, not sales. As the old saying goes, turnover is vanity, profit is sanity. Falling margins suggest that costs are too high and prices or income is too low. This is not a sustainable position.
6. Unhappiness
It may sound simple, but businesses in distress are rarely happy. Owners and managers, who can sense something is wrong (but may not be sure what) get stressed and pass it on. They start cutting at random to make savings, or deploy sudden switches in strategy to try and revive things. Lots of senior people may leave in a short time.
Need Distressed Funding
Invoice Funding are leading Invoice Factoring & Invoice Discounting Brokers for UK Based business. If your business is starting to show signs of financial distress due to lack of funding, please view our website for products available. More information on business funding is available please complete the online enquiry form and a member of our team will contact you by return.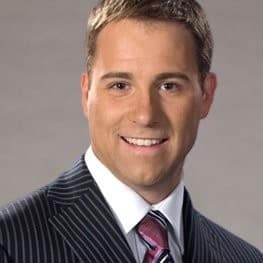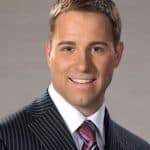 Seasoned professional with a strong passion for the world of business finance. With over twenty years of dedicated experience in the field, my journey into the world of business finance began with a relentless curiosity for understanding the intricate workings of financial systems.