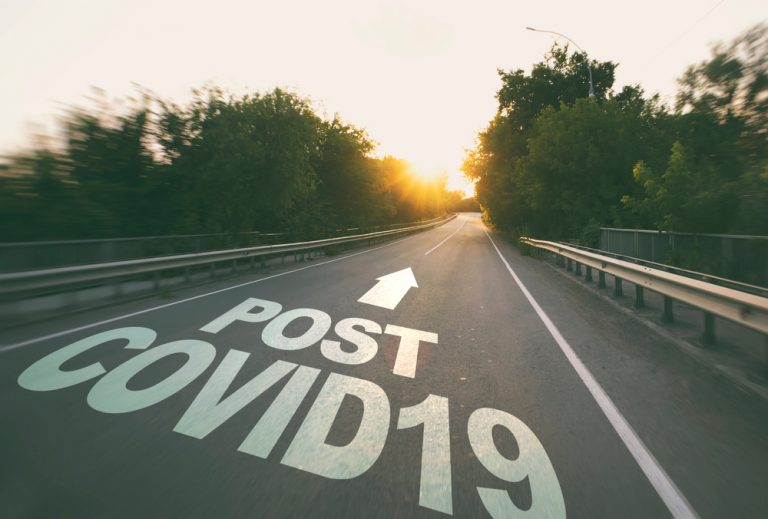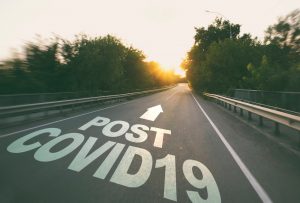 The end of the Coronavirus pandemic is something all of us are looking forward to. The dark times that have been the last year will finally be over and our lives will slowly return to back to normal.
The 'new normal' will be gone, and good riddance to it. However, for business owners, there will be some challenges to overcome; these won't be as tough as what they've already been put through, but they'll need to face them all the same.
Just because there will be no more quarantine periods, social distancing guidelines to follow, or masks to be worn whenever we leave the house, it doesn't mean it'll all be plain sailing from the word "go". Obviously, these changes won't be made all at once, but eventually, as a population, we'll be completely free of the setbacks that have been brought on by COVID-19.
Distractions will be all around us 
For the average business owner, of course the return to work will be all about getting things up and running, finally getting those profits through the door once more. In the post pandemic time it will be a rush to get back to business, though distractions will be surrounding us all on a daily basis.
All of the things you haven't been able to do outside of work, due to the effects of the global pandemic, will once again be available. This means that you'll be able to meet up with friends and catch up with family members you haven't been able to see for an extensive period of time, as well as socialising with others in general and doing all the things you used to be able to do for fun.
Many of us are desperate to experience this type of freedom once more, and therefore it may work as a distraction against some business owners. This means that many minds may not be able to quickly adjust back to being fully focused on the job at hand. Try not to let distractions hold you back for too long, your business will need the boost that only you can help to give it.
Spread the message that you're back in action 
If your business has been closed for a while now, you're going to need to let people know about your return. Failing to do so would lead people to veering away from your venture, simply because they are unaware that the firm has reopened. One great way of contacting your old customers and telling them all about the good news is through the use of promotional emails.
Every small business should certainly look into promotional email usage and we're here to tell you exactly why that is. You see, the use of promotional emailing isn't solely for the big businesses in your industry, the smallest of business can use it to widen their reach and stay in the minds of their respective customers as well.
Don't shy away from marketing strategies that you believe will help your business to further its development. You should be aware that useful customer relation methods which are commonly used amongst huge, global brands, often work out well for smaller independent businesses, too.
You'll need to perform a content audit 
After this long away from your business, you're going to need to check on your content. You should aim to identify any gaps you currently have and just keep an eye out for things that could use a little bit of a refresh.
Declining to complete content audits can lead to costly small business mistakes, which is something every venture owner should aim to avoid. There are many different ways for a small or independent business to be wasteful with its hard-earned money and avoiding doing so can be one of the biggest early challenges in a business owners' career. An audit of your business' online output can help you to identify these errors from an early stage and put an end to them before they've had a chance to grow and become more troublesome to you.
If you fail to check on how your content is performing, or ensuring it is staying at the same consistently high quality over time, regularly, you'll be riddled with same mistakes over and over again. You don't want to be the one holding your own business venture back from its potential, so use the power you have as a business owner to do something when you need to.
Some changes are here to stay, so you'll need to be adaptive
A few of the unique changes we have all had to make to our working lives, due the ongoing effects of the Coronavirus pandemic, have surprisingly proven to be deemed a success. These cost-effective changes have shocked business owners all around the United Kingdom and so, they wish to keep them in place. One of these said examples is remote working.
This is a sure-fire way of saving cash each month for business owners across the country, as it allows them to stop paying high rent costs for office blocks and get employees to work from home. This is what many UK-based business owners have learned over the past year. If your staff can produce the same level of work and save you on rent at the same time, then nobody would blame you for going along with it. Business is after all, largely about making as much money as possible.
Recently, it has often been suggested that remote working may continue into the future on a part-time basis. For example, office-based workers may travel into work for three days of the week, while staying at home to work remotely the other two days. Could this develop into common workplace practice over the next few years? If productivity levels continue to increase and money can be saved in the process, then we struggle to see why not.
You'll be reverting back to the old ways
There will be a large number of things you'll have to revert back to, none more so than letting go of the online Zoom calls and webcam conferences. Your business meetings will be going back to being done in person and face-to-face meet ups between co-workers and colleagues will once again be a prominent part of every business owners' life. This means there will be no more rolling out of bed ten minutes before you're due to start work for the day; instead, you'll be back in the car driving to the office.
This may seem strange at first and even take a little while to adjust to, but much like riding a bike, you shouldn't have completely forgotten what it's all about as the time to take action dawns upon you. Many business owners will be more than happy to witness the back of things such as webcam calls and email exchanges on a daily basis with people they would normally be sat across from. This gives them even more reason to rejoice once the world returns back to normality. You'll even be able to shake hands with people you meet again, what a time to be alive!
The changes keep on coming
Quite a bit of this current business climate will prove to be short lived, yet a few perspectives won't get back to how they were, regardless of whether organisations and representatives need to be protected, the reality they presently realise working from home can work, or similarly because of the decrease in extra cash.
Everyone was forced to fully embrace technology in their own homes unlike ever before in the past.  This was one of the biggest changes in regard of the so called 'new normal' that we are all getting to the back end of. Individuals used to discuss the cloud yet not use it to its maximum capacity; the utilisation of far off registering for some was "an ideal to have." Although, it soon became a more permanent requirement.
Speaking of having to get used to using our own technological items on a daily basis while we have all been working remotely, advancements in tech will, obviously, have a huge impact on the years ahead. Man-made intelligence, blockchain, quantum processing and the mass appearance of machine clients will change how associations and societies continue to function. There will be more regular market interruptions and the rise of what comes after computerised: Autonomous business. This will result in a constantly changing future for businesses in and around the UK, as well as on a more global scale.
Disruptions could come again, so be ready for them 
Presently, while organisations are still adding up the lasting effects of COVID-19, trusting that their business sectors will open and attempting to comprehend government bailout cash, they can build the odds of making the right, most convenient choices going ahead.
Additionally, remember to do a posthumous on your reaction to COVID-19 in the course of the most recent couple of months and utilise the information acquired as a feature of your business congruity plan going ahead. This won't just set you up for post COVID-19 however will have you prepared for the following significant business interruption.
Online growth will become the norm 
Another thing that has been prominent throughout the period of the global pandemic, is businesses trying to take advantage of their online counterparts. This will now likely be sticking around due to the effort that has been put into it by so many business owners in the UK.
Internet usage is constantly increasing year after year; there's more people using the internet than ever before and they're spending record-breaking amounts of time on it. This is why the vast majority of business owners now decide to target online audiences when looking for ways to maximise profitability within their ventures. There are so many ways to ensure your firm is growing as quickly and as vastly as possible through the use of the internet, so be sure to look out for all the tips and tricks that will aid you along the way.
This will be really challenging if you haven't spent most of lockdown getting to grips with the online world, but don't get left in the past. Be in the here and now and make your online business venture something to feel proud about
Back to reality
As the return to normal life is fast approaching in the UK, it is time for business owners all over the country to prepare for the trip back to reality and normality. This will involve broadening many owners' business perspectives and thinking of new and inventive ways to once again connect with consumers on multiple levels.
By now, many of us are likely starting to realise that a huge portion of all business' futures will be based online; this makes sense because we're currently very much living in the digital age. Workforces will have gained new skills after working from home for so long that will become applicable to a physical workplace premise.
Much in the same way, the vast majority of business owners have had to become more adaptable in the way they operate their business ventures, which is once again something they will be wise to continue within their working environments. Customers have different demands now compared to before the start of the COVID-19 pandemic, and you will have to work on ways of satisfying them.
The nostalgia effect of shopping for products or services normally, without social distancing or wearing a mask will stick around for a while and play a part in boosting sales. Although, business owners will not be able to rely on that as the sole component that turns the tide of their business.
The post-pandemic world will bring a lot of changes to the way businesses are run on a daily basis, though they'll present as many opportunities as they will barriers to growth by using only old methods of making sales.