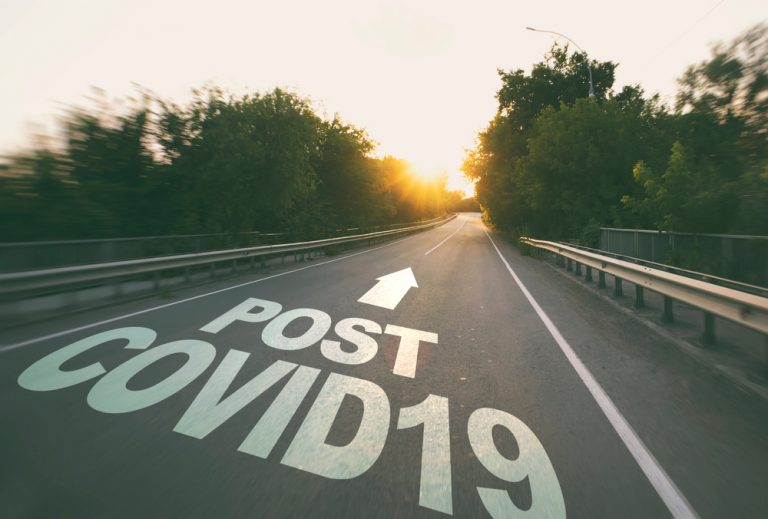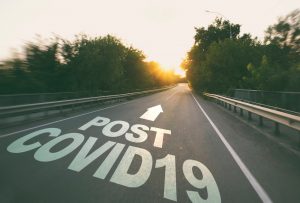 The end of the Coronavirus pandemic is something all of us are looking forward to. The dark times that have been the last year will finally be over and our lives will slowly return to back to normal.
The 'new normal' will be gone, and good riddance to it. However, for business owners, there will be some challenges to overcome; these won't be as tough as what they've already been put through, but they'll need to face them all the same.
Just because there will be no more quarantine periods, social distancing guidelines to follow, or masks to be worn whenever we leave the house, it doesn't mean it'll all be plain sailing from the word "go". Obviously, these changes won't be made all at once, but eventually, as a population, we'll be completely free of the setbacks that have been brought on by COVID-19.
Challenges for businesses post Covid-19
To meet the challenges posed by Covid-19, businesses around the world had to react in agile and decisive ways. As we move into the next phase, now is the time for businesses to seek out and seize the opportunities emerging in the recovery.
This involves conducting an "after-action review" to collect data and insights on lessons learned from the pandemic, and then using these to prioritise actions to enhance business value today and build strategic resilience for tomorrow.
Businesses that take these steps now will be well-placed to capitalise more effectively on the opportunities rising in the post-COVID-19 recovery – and to continue winning in their marketplaces as greater certainty and stability return.
Post Covid Business Recovery
As the world begins to emerge from the Covid-19 pandemic, businesses are faced with the challenge of recovery. In the UK, the government has launched a number of initiatives to support businesses through this difficult period. The Coronavirus Business Interruption Loan Scheme and Recovery Loan Scheme provides funding for small and medium-sized businesses to help them weather the economic impact of the pandemic.
The Job Retention Scheme supports employees by covering a proportion of their wages, while the Self-Employment Income Support Scheme provides grants for self-employed workers. The government has also deferred VAT and Self-Assessment payments, and introduced a moratorium on evictions for commercial tenants. With these measures in place, businesses across the UK have a strong foundation on which to rebuild.
What Challenges do Businesses face post Covid-19
The outbreak of Covid-19 has had a significant impact on businesses around the world. Many companies have been forced to close their doors, and those that remain open are struggling to keep up with demand. The pandemic has also made it difficult for businesses to obtain essential supplies, and many are facing financial difficulties.
In addition, the outbreak has led to a decrease in consumer spending, as people are worried about their personal finances. As a result, businesses are facing a number of challenges in the post-Covid-19 world. However, there are also opportunities for companies that are able to adapt to the new landscape. Those that can identify and capitalise on these opportunities will be well positioned for success in the years to come.
Here are a few challengers businesses are finding for 2023:
1. Rising interest rates
The Bank of England has raised interest rates for the first time in a decade, as it tries to bring inflation back to its 2% target. The move will add around £10 a month to the cost of borrowing for a typical homeowner with a mortgage. The central bank said the decision was "not unanimous", but it was the best way to balance the conflicting risks of inflation and slower growth. Businesses will also see their costs rise, as they have been operating with low borrowing costs for many years.
But the BoE said rates were still "very low by historical standards" and businesses would adjust. Interest rates had been at 0.25% since August 2016, when they were cut in an attempt to shore up the UK economy after the Brexit vote. The BoE's decision will add to pressure on UK businesses, which are already dealing with higher costs due to the fall in the value of sterling since the Brexit vote. However, many economists expect interest rates to rise only slowly in the coming years, as inflation is expected to remain below target.
2. Shortage of candidates
UK businesses are taking on workers at a slower rate, after a sharp fall in the number of people applying for jobs. While the overall number of people in employment has continued to rise, the pace of growth has slowed sharply since the beginning of the year. The number of people submitting job applications has also fallen, suggesting that employers are finding it harder to fill vacant positions with many moving to a four day week. Wage growth has also slowed, as businesses attempt to control costs in the face of uncertainty.
The slowdown in hiring comes as businesses become increasingly cautious about expanding their workforce in the face of political and economic uncertainty. With Brexit negotiations ongoing and no clear outcome in sight, many businesses are hesitant to commit to new hires. The situation is unlikely to improve in the short-term, as businesses remain cautious about making long-term commitments.
3. Raising energy costs
Rising energy costs are a major concern for businesses and households in the UK. The cost of gas and electricity has risen sharply in recent years, and there is no end in sight. The government has been working to try to bring down energy prices, but so far these efforts have not been successful.
Businesses are struggling to cope with the higher costs, and many are passing the cost on to consumers in the form of higher prices. This is having a detrimental effect on the economy, and it is one of the major challenges facing the government at present. rising energy costs are a major concern for businesses and households in the UK.
4. Keeping up with compliance and regulation
Compliance and regulation is a constant challenge for businesses in the UK. New rules are introduced regularly post Brexit, and it can be difficult to keep up. Failure to comply with regulations can result in heavy fines, and in some cases, businesses may be forced to close. The government has a responsibility to ensure that businesses comply with regulations, but it is also important for businesses to take steps to stay up-to-date.
One way to do this is to appoint a compliance officer, who is responsible for keeping abreast of new regulations and ensuring that the business complies with them. Another way to stay compliant is to use software that can help track regulatory changes and ensure that businesses are always up-to-date.
5. Declining customer base
The UK is currently experiencing an economic downturn, and this has had a major impact on businesses across the country. One of the most common effects of the recession is a decline in customer numbers. This can be a major problem for businesses, as it can lead to a decrease in sales and revenue. In some cases, the decline in customer numbers can be so severe that it forces businesses to close their doors for good. This is a worrying trend, and it is one that has been exacerbated by the recent recession.
Businesses need to be aware of the risks associated with declining customer numbers, and they need to take steps to protect themselves from these risks. One way to do this is to diversify their product range or focus on providing a unique service that cannot be easily replicated. By taking these measures, businesses can help to insulate themselves from the worst effects of the recession.
6. Cost of borrowing
The cost of business borrowing in the UK is set to rise following an interest rate hike by the Bank of England. The increase will add around 0.25% to the cost of loans and overdrafts, making it more expensive for businesses to borrow money. This is likely to lead to higher prices for goods and services, as businesses pass on the increased costs to consumers.
The Bank of England has said that the interest rate rise is necessary to cool the economy and prevent inflation from getting out of control. However, many businesses are already struggling with high levels of debt, and the increased cost of borrowing could push them into financial difficulties. The government has urged businesses to prepare for the interest rate rise, but it remains to be seen how many will be able to weather the storm.
7. Supply chain issues
The UK's supply chain is currently facing a number of challenges. One of the biggest challenges is the UK's dependence on overseas suppliers. This dependence has been highlighted by the recent coronavirus pandemic, which has caused disruptions to supply chains around the world. The UK is also facing a number of Brexit-related challenges, including the need to negotiate new trade agreements with the EU and other countries.
These challenges are likely to lead to higher costs and delays in the delivery of goods and services. As a result, UK businesses need to be prepared for these challenges and take steps to mitigate their impact.
8. Export issues due to Brexit
UK businesses that export to the EU are facing a range of new challenges due to Brexit. The most significant change is the UK's withdrawal from the Single Market and the Customs Union. This has created significant new costs and bureaucracy for businesses that were previously used to tariff-free trade with the EU.
Businesses wanting to export are now required to fill out customs declarations and apply for export licenses. They are also facing new costs associated with complying with different product standards in the EU and UK. As a result of these changes, many UK businesses are struggling to remain competitive in the EU market.
9. Expectations of social responsibility
UK businesses are expected to take social responsibility seriously, with many taking steps to reduce their environmental impact. This includes measures such as recycling, using green energy sources and offsetting their carbon emissions. In addition, UK businesses are also expected to support local communities, through initiatives such as employee volunteering days and corporate philanthropy. As a result of these expectations, UK businesses are increasingly focusing on social responsibility, in order to boost their reputation and attract customers.
10. Digital transformation
The UK is in the midst of a digital transformation. Over the past decade, there has been a shift from traditional analog processes to digital processes across a variety of industries. This transition has been driven by advances in technology, which have made digital processes more efficient and cost-effective.
As a result, businesses in the UK are increasingly adopting digital solutions to improve their operations. The UK government is also encouraging this transition through its Digital Britain strategy, which aims to make the UK one of the most digitally connected countries in the world. This digital transformation is having a profound impact on the UK economy, and it is poised to continue reshaping the country in the years to come.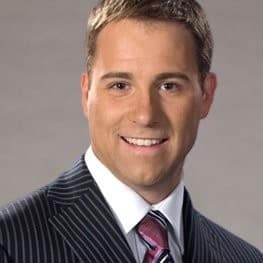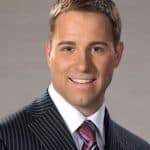 Seasoned professional with a strong passion for the world of business finance. With over twenty years of dedicated experience in the field, my journey into the world of business finance began with a relentless curiosity for understanding the intricate workings of financial systems.