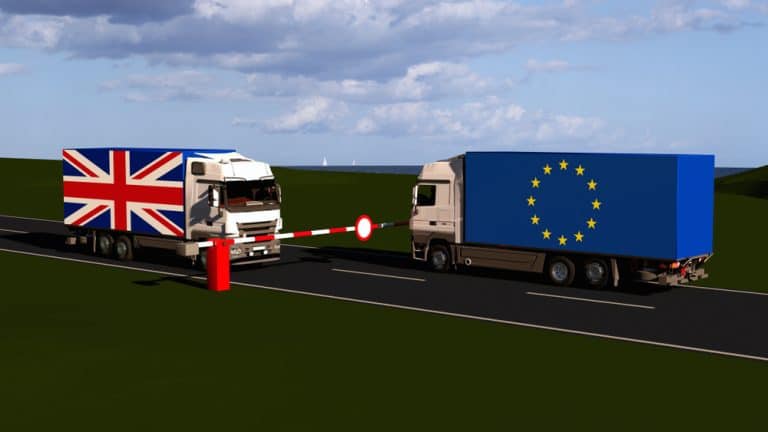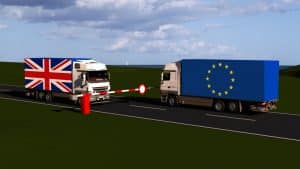 The United Kingdom's vote to leave the European Union has created a great deal of uncertainty for businesses in the country. For many firms, the EU is an important market for goods and services, and the loss of access to that market could have a significant impact on their bottom line.
In addition, the UK's departure from the EU will likely result in an increase in trade barriers, making it more difficult and expensive for businesses to export their products. The full extent of the impact of Brexit on UK businesses remains to be seen, but there is no doubt that it will create challenges for many companies.
What is the impact of Brexit on UK businesses?
Since the UK voted to leave the European Union, small businesses have been grappling with a number of challenges. One of the biggest issues has been access to talent. With freedom of movement now restricted, businesses are finding it harder to attract workers from other EU countries.
This is particularly acute in sectors where there is already a skills shortage, such as healthcare and construction. Brexit has also created uncertainty around the future regulatory environment. For example, small businesses that export to the EU have had to grapple with new customs procedures and paperwork.
And with the UK now outside the EU single market, there are concerns about the impact on trade. Overall, Brexit has created a challenging environment for small businesses in the UK. While some have been able to adapt, others are still struggling to cope with the new reality.
How will Brexit impact supply chain?
The full impact of Brexit is still unknown, but there are some potential implications for supply chains. For example, if the UK leaves the European Union without a deal, it could cause delays at customs and create new tariffs on goods flowing between the UK and EU. This could disrupt the flow of goods and make it difficult for businesses to source materials in a timely manner.
In addition, Brexit could lead to a depreciated value of the pound, which would increase the cost of imported goods. As a result, businesses may need to adjust their supply chains in order to mitigate the impact of Brexit.
Retailers struggling to keep supply chains going
The retail sector is under immense pressure due to the shortage of haulage capacity and drivers. This is causing a major crunch within the industry, with some retailers saying that they are on the edge of failure. The shortage of haulage capacity is causing problems for retailers who need to transport goods to their stores.
The lack of drivers is also causing problems as they are needed to deliver goods to customers. The shortage of both haulage capacity and drivers is having a major impact on the retail sector and is putting immense pressure on retailers. Some retailers are struggling to cope with the pressure and are close to failure.
It's been a perfect storm of Brexit, Covid-19, and a lack of investment in HGV recruitment in the UK that has caused an estimated 25,000 EU drivers to return home during the period of the pandemic and following the end of the Brexit transition period. The resulting supply chain issues have been felt throughout the economy, with businesses large and small struggling to get goods to market.
The government has responded by increasing funding for HGV training and introducing new measures to attract EU drivers to the UK, but it remains to be seen whether these will be sufficient to meet the challenges posed by Brexit and Covid-19. In the meantime, businesses will continue to feel the pinch as they struggle to keep up with demand.
How will Brexit affect the workforce?
One key question is how Brexit will affect the workforce. If companies are forced to relocate outside of the UK, it could lead to a shortage of skilled labor. In addition, EU citizens working in the UK may no longer have the right to live and work there after Brexit. This could lead to a brain drain, as talented workers leave the UK in search of greener pastures.
On the other hand, Brexit could also create new opportunities for UK workers. For example, if businesses relocate to other EU countries, they may need to hire new employees with language skills.
In addition, leaving the EU could give the UK government more control over immigration policy, making it easier for businesses to fill vacant positions. Ultimately, only time will tell how Brexit will impact the workforce.
Shortages of staff now acute in the UK
The hospitality sector has been one of the hardest hit by the loss of EU workers since the Brexit vote. More than 90,000 EU nationals have left the UK in the past 12 months, and many more are considering leaving. This exodus has put immense pressure on an already stretched workforce.
The result is that shortages of staff are now acute, especially in the types of roles that lower-skilled EU nationals would have traditionally been free to fill. This is having a knock-on effect on businesses, with many restaurants and hotels forced to close due to lack of staff. The situation is only likely to get worse in the coming months, as uncertainty over Brexit continues to deter EU workers from coming to the UK.
Businesses across the hospitality sector are urgently calling for action to address this staffing crisis. Without it, they fear that many more businesses will be forced to close their doors for good.
The Association of Independent Meat Suppliers (AIMS) has warned that the situation is so acute that there are now 14,000 vacancies across the UK. The trade body has even recommended that food supplies be prioritised under a scheme that enables prisoners to work on temporary day release. AIMS chairman Philip Sharpe said the situation was "untenable" and that the industry was "desperate" for workers.
He blamed the shortage on a combination of Brexit-related factors, including the end of free movement and increased competition for labour from other sectors such as construction and agriculture. Sharpe called on the government to take "urgent action" to address the shortage, warning that it could have a "significant impact" on food supplies if not addressed soon.
New research suggests staff shortages will be a long-term issue
New research from the Recruitment and Employment Confederation (REC) suggests that the problems already experienced by UK employers in hiring staff this year is likely to continue for several years due to Covid and Brexit.
The report highlights the scale of the challenge facing UK employers, with nearly half (48%) saying that they are already struggling to find the staff they need. This is set to continue, with nearly two-thirds (64%) of firms saying that they expect the situation to worsen over the next 12 months. The shortage of skills is already causing problems for businesses, with one in five (21%) reporting that vacant positions are having a negative impact on their productivity.
This is likely to increase, as Brexit and Covid-19 continue to disrupt labour markets around the world. The REC's report suggests that the government needs to do more to support businesses in finding the staff they need. This includes providing targeted training and development programmes, as well as improving access to international talent. Without these measures, the UK economy is at risk of losing out on vital investment and growth opportunities.
Can UK workers alone fill the lower-skilled job market?
One of the most immediate challenges facing the hospitality industry is a shortage of staff. Before the pandemic hit, there was already a high rate of EU workers leaving London, and many of those who remain are uncertain about their future in the UK. As a result, it is difficult to see how UK workers alone can fill the gap left behind by Covid.
Vacancies on job websites have grown exponentially, and businesses are struggling to find enough staff to meet demand. The situation is unsustainable in the long term, and something needs to be done to address the shortage of workers in the hospitality industry.
The agricultural sector has also been greatly affected by the pandemic. With many fruits and vegetable growers unable to find staff, some have been forced to give their produce away. This is a devastating blow for small farmers who are already struggling to make ends meet. According to the BBC, York-based raspberry grower Richard Morritt has had to resort to giving his produce away.
Morritt told the BBC that pickers traditionally came from Eastern Europe, but in 2020 he relied on furloughed workers and university students; for 2021, however, this was not viable. The pandemic has created a perfect storm for the agricultural sector, and it is unclear how much longer farmers will be able to hold on.
Robert Newbery, East and West Midlands Regional Director for the National Farmers Union (NFU), said: "Brexit is certainly having an impact. The people that could move freely within Europe before now can't. What we're looking for going forwards is an expanded seasonal agricultural workers scheme." The NFU is calling for an expansion of the Seasonal Agricultural Workers Scheme (SAWS), which allows fruit and vegetable growers to recruit non-EU nationals to work on their farms for up to six months. At present, the scheme is capped at 21,250 workers per year, but the NFU wants this number to be increased to 50,000.
Newbery pointed out that many fruit and vegetable growers are already struggling to find the staff they need, and the situation is only likely to get worse after Brexit. He warned that unless action is taken, some farmers may be forced to leave their crops unharvested or even abandon their businesses altogether. The NFU is therefore calling on the government to urgently review the SAWS so that more migrant workers can come to the UK to work in agriculture.
The true impact of Brexit may still be hidden, due to the outbreak of Covid-19. However, the UK government now has an enormous task ahead in order to respond effectively to the many challenges faced by employers, as a result of leaving the European Union. One of the key issues facing employers is how to deal with EU nationals who have been working in the UK. With freedom of movement no longer in place, employers will need to apply for work visas for their employees.
This process can be time-consuming and expensive, and it is not yet clear how it will work in practice. In addition, employers will need to comply with a range of new customs and immigration rules when importing goods from the EU. These changes are likely to add significant costs and bureaucracy for businesses. The government must provide clear guidance to businesses on these issues, and ensure that sufficient resources are in place to support them through this period of transition. Only by doing so can it hope to minimise the impact of Brexit on business.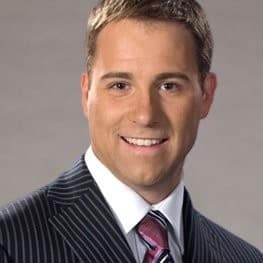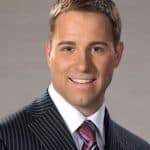 Seasoned professional with a strong passion for the world of business finance. With over twenty years of dedicated experience in the field, my journey into the world of business finance began with a relentless curiosity for understanding the intricate workings of financial systems.