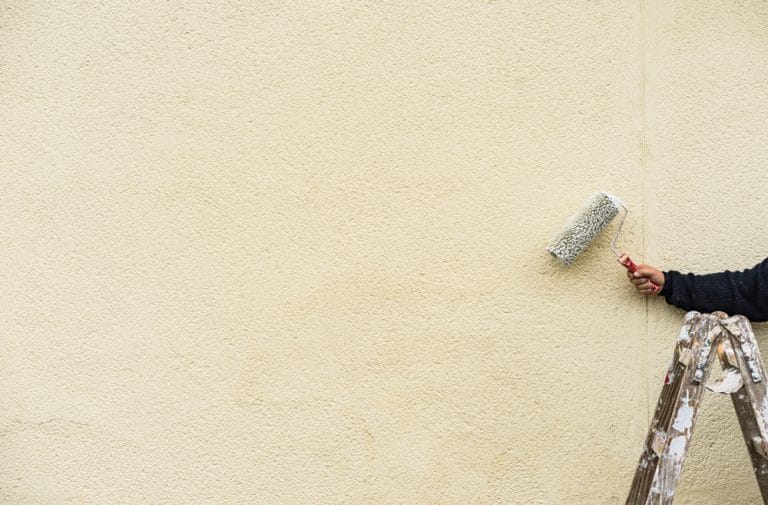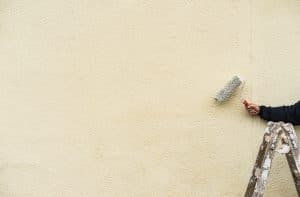 Setting up a decorating business may be a great option for you if you possess the necessary skillset and are looking for a varied working pattern.
You've got your qualifications and gained some valuable time served experience. It's time to take your passion for painting and decorating to new heights.
Starting any new business is a daunting prospect. It can be difficult to know if it's the right time and most importantly if you're well and truly ready to make the leap.
This guide will walk you through all the essential information needed to start your very own painting and decorating venture.
Starting a Painting and Decorating Business
If you're procrastinating about whether you are really ready to start your own business in the decorating industry, our guide is here to help. We have complied a number of questions to ask yourself and preparations you'll need to make in order to feel properly prepped and confident in your abilities.
Market research
It is vital that you conduct the proper market research needed to set up a painting and decorating business venture. You will need to discover who your target audience is, assess the current level of demand for your services, effectively market your services while you discover how much competition is in your local area.
Consider your customers
You should think about why people will use your services and how many customers you'll be able to connect with.
Which one of the following are your customers most likely going to be looking for when choosing a decorator?
The lowest price
The best quality of work
The greatest range of services
You may be able to figure this out by analysing the housing in your local area. For instance, are the houses large or small? Are they old or new? Do they seem to be well kept or run down? Are there many flats and apartments around? Are the buildings mostly rented or owned?
After answering these questions, and understanding which type best fits the services offered by your business venture, you should be able to make a decision on how successful you're likely to be once you start business.
Try to think about other buildings in your area. Shops, pubs, offices, factories, schools, etc., will all require the services of a painter and decorator at some stage.
After you have identified who your potential customers are, you could begin advertising your services through the use of leaflets or social media posts into local community groups.
Trade customers
Bigger organisations that invite firms to tender for contract work might be somewhat reluctant to use a new start-up venture. Furthermore, a new business may have difficulty trying to fund a large contract, as many things may have to be bought well before any payment is received. However, it is likely worth finding out who is responsible for putting decorating work out to tender in large organisations such as housing associations and local authorities. Try to discover how the tender process works and what you'd need to do if you decided to tender for a contract yourself.
Take a stab at moving toward other organisations that may be expected to need a decorator's services. You could, for instance, leave your details with local building contractors and interior designers. Utilise online directories, for example Yell, to learn about these sorts of businesses in your area. Study local print directories too if you need another avenue of finding this work.
Establishing the level of competition
When you discover who your customers will potentially be, you then need to go on and work out how they are already being served.
Try and establish how many painters and decorators already operate within your local community by searching through relevant classifications. Again, the website Yell.com could prove to be useful here.
The next thing you will have to do is find out how many of these business ventures offer the same services you're planning on offering. The ones that do will be known as your direct competitors. Do any other business types in the area offer a similar service, including the likes of interior designers or general builders?
Try to find out as much information as you possibly can on your competition by looking at their website and online presence, for example. Try to find out the following:
Are the firms generally larger or smaller in scale?
Do they offer similar services to you?
Are they specialists in particular areas?
What sort of impression does their advertisement give you?
You should also research current trends, plus legal and tax issues
VAT rules for painters
Who will use your painting and decorating business?
You will have different types of customers depending on the type of services you offer to them. For example, you may end up having any of the following:
Homeowners and landlords
Other business ventures such as shops, pubs, offices, etc.
Building contractors and property developers
Local authorities
Other organisations such as schools, colleges, the National Trust, etc.
You may also end up doing some sub-contract work for other larger painting and decorating firms. This can be a good method to earn money at the beginning stage of your business' journey.
Many painters and decorators market their services by keeping an eye on local planning applications and sending a flyer to any applicants who they think might want to engage them.
How will your customers pay you?
Customers like housing associations and local authorities will almost always pay you through a direct payment to your bank account. However, you may also decide to accept payment by credit and debit card to award them with more flexibility when paying for a service.
You will likely ask your private customers to only pay you once a job has been completed, though you could sometimes ask for a deposit or interim payment on a larger job that is going to take a bigger time commitment.
Interim (or partial) payments are common practice in public sector and contract work, especially when the contract is a lengthier one. Final payment is usually received some time after the job is completed and will be dependent on the conditions of the prior agreed terms.
Some contracts may specify that a certain amount (often known as 'retention money') is held back for a given length of time, after which it is only paid if all the work is found to be complete and satisfactory.
What services are you going to offer?
As is the case for the vast majority of painters and decorators in the UK, you will likely find that most of your time is spent decorating the inside and outside of private houses. Some of the services you could offer will include:
Decorative carpentry
Basic painting
Special paint effects
Wall lining and wallpapering
Small scale repair work
Artexing and coving
Tiling
Traditional and heritage painting and decorating finishes
You may offer some or even all the above when your business grows large enough to deliver everything on the list, at premises such as schools, offices, shops, factories, and public buildings. You may make your business somewhat unique by specialising in a certain area such as flood and fire reinstatement.
Of course, what you can offer will have to depend on your own skills and training. Also, the equipment you have available to you will be a big factor in this. If you are well qualified, you could advertise that 'all aspects of decorating' are to be offered by your company.
You may also decide to offer a variety of other services if you believe there will be enough demand for them. Here are a few examples for you to get the ball rolling:
Interior design service
Site clearance (after building work has been completed)
Waterproofing, mould treatment and de-humidifying
General building maintenance work
You may undertake some of these yourself, though others will obviously require the help of employees or sub-contractors.
Consider your work rate
If you get a steady stream of work, the sum that you can earn relies partly upon the number of days you work and the length of your working day.
You might choose to adhere to typical business hours, for instance 8.30 am until 5.30 pm Monday to Friday and, potentially, 8.30 am until 1.30 pm on Saturdays. Or then again you might choose to work longer hours. Maybe you are ready to work extended periods when your services are popular, getting some much-needed rest during calmer periods. There might be times when a customer needs you to work various hours – maybe even overnight while a shop, office or industrial unit is closed or unoccupied.
Assuming you have some experience as a painter and decorator, you ought to have an idea on how lengthy particular sorts of jobs will take you. It is vital while quoting for a task that you can make an exact gauge of how lengthy it will take. It's horrible quoting for three days work in the event that it winds up taking you five!
The speed at which you work relies upon your own abilities and experience, the sort of work that you do and the nature of finish that you accomplish. Your prices ought to mirror these things as well.
Non-productive time
You won't be spending each and every working day earning cash, that is just the unfortunate reality. Here's a few situations where you may be working hard without earning any money:
Visiting sites to weigh up a future job
Re-doing work that needs touching up or is faulty
Repairing tools or vehicles
Travelling to and back from jobs, or to get new tools, etc.
Finishing jobs that end up taking longer than you expected them to
You may also find that you are unable to work on occasion because of the following:
The weather is bad and is preventing you from completing outdoor work
You become ill
Problems come up on a job that you couldn't have predicted
One of your vital tools or pieces of equipment become broken
You are waiting for materials to be delivered to you
You should take all these factors and more into account when you are trying to estimate how many hours a job will take you to complete, so that you can understand how much work you'll be doing each month.
Pricing your painting and decorating services
One of the main decisions you'll be faced with is creating a price point for the services you offer. Of course, this will change on a job-to-job basis. For instance, you may:
Charge for your services on an hourly basis, added on top of the cost of the materials you supply
Base your fees on the size of the building that needs to be decorated
Have a series of standard charges for particular jobs that you can apply each time
You might choose to involve various strategies for pricing for different jobs, contingent upon who the customer is and what the occupation is like.
You must set your rates cautiously. You should ensure while settling on what to charge that, accepting you get sufficient work, you will make to the point of covering the entirety of your working expenses, including your drawings. Embellishing is tedious and work serious, so ensure when you set your costs that you will be working for a sensible hourly rate. The equivalent goes for any staff you utilise – be certain that you will earn a reasonable margin for the business on top of the wages you pay them.
Quote or estimate
Once you quote a job, that becomes a fixed price point. When it has been accepted by the customer the price cannot then be changed, even if there is a lot more work to do than you realised at first. Therefore, your quotes should give precise information on what is covered and make it clear that any variations or extras not covered by the quote will be charged for on top of the initial fee.
An estimate on the other hand is definitely not a fixed price, it is your realistic guess of what the job is probably going to cost. You are not limited by it. It is totally satisfactory to give a few estimates, each considering various conditions from best to most dire outcome imaginable.
Where important disclose to customers what could prompt the cost for a task changing – for instance the revelation of disintegrating mortar behind old backdrop or beforehand undetected asbestos. Also, assuming the client requests additional work to be finished throughout a task, be clear with regards to what this will mean for the general expense.
It is normal to give estimates and statements for nothing on a no-commitment premise. You may, however, choose to make a charge for more intricate and time-consuming consultancy work – maybe you will discount this charge in the event that it leads on to a substantial contract.
What qualifications do you need for painting and decorating?
The qualifications for painting and decorating you need are:
to be thorough and pay attention to detail.
the ability to work well with others.
the ability to work well with your hands.
to be flexible and open to change.
the ability to accept criticism and work well under pressure.
customer service skills.
knowledge of public safety and security.
business management skills
How much do painters charge per hour in the UK?
£24.00 Per hour
The average day rate for a painter and decorator across the UK is £192 plus materials
Buying an existing business could be an option
Maybe you'll decide it is the right approach for you to buy an existing painting and decorating business, rather than starting your own up from scratch. The advantages to this can be that you will be walking into an already reputable establishment, one that has customers, staff, premises, and equipment.
However, keep in mind that buying a business can be extremely risky, as it is a highly expensive approach that and a daunting task if you don't have the right level of experience. You will need to be armed with experience, knowledge of the industry, and staff members that are professional.
You should predetermine the genuine trading and financial position, so that the price you pay for the business is not too high. A good start is to make contact with a commercial painting finance company to assist with the funding of the purchase
How To Start a Business Painting and Decorating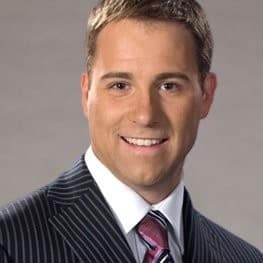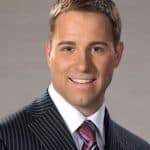 Seasoned professional with a strong passion for the world of business finance. With over twenty years of dedicated experience in the field, my journey into the world of business finance began with a relentless curiosity for understanding the intricate workings of financial systems.