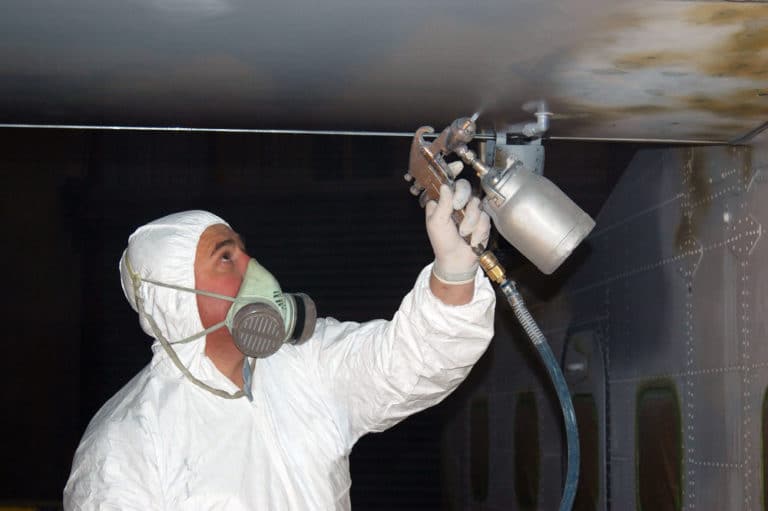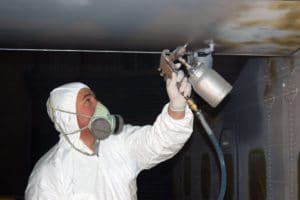 We know that running your Painting Contractors business has it's cash flow issues just the same as many other businesses.
As a painting contractor, you know that a steady flow of work is essential to keeping your business afloat. But what happens when unexpected expenses pop up or you suffer a drop in revenue?
Having a solid understanding of business finance can help you weather the ups and downs of running a painting business. First, it's important to create a budget and stick to it as closely as possible.
This will help you keep track of your income and expenses and make informed decisions about where to allocate your resources. Second, always keep an eye on your cash flow.
Before taking on new projects, make sure you have the financial resources in place to cover the costs. Finally, don't be afraid to seek out financial assistance when needed. There are many loan programs available specifically for small businesses like yours. By taking advantage of these resources, you can ensure that your painting business has the financial stability to succeed in the long run.
But with the ever rising taxes, fuel costs, agency expenses, and materials it's tougher each and every day to maintain cash flow and remain competitive.
Contracts know the need for working capital, our finance has been designed to release funds tied up in outstanding customer invoices.
Painting contractors finance gives you an immediate cash-injection and an ongoing supply of cash that grows in line with your sales.
As this also works with CIS payments it is a perfect fit to keep your companies cashflow flowing.
What is Invoice Finance Painting Contractors
Invoice finance is a type of funding that allows businesses to access the money tied up in their invoices. With this type of funding, businesses can sell their invoices to a financial institution in exchange for a cash advance. This cash advance can then be used to cover operational costs or other expenses. Invoice finance is a popular option for small businesses, as it can provide much-needed capital without incurring debt.
One industry that has been particularly receptive to invoice financing is the painting contractor industry. In many cases, painting contractors are paid for their work after the job is completed. This can often lead to long delays in getting paid, which can put a strain on cash flow. However, with invoice financing, painting contractors can receive an advance on their invoices, allowing them to get paid much sooner. This can be a big help for businesses that are struggling to make ends meet. If you're a painting contractor looking for funding, invoice financing may be worth considering.
With the costs of being a commercial contracting meeting all the requirements of CDM 2015  as a principal contractor or contractor the costs keep coming. Fully adopting the Reset Certification Scheme across your business, Painting & Decorating Association (PDA) all these certifications need to be in place before you even win any work.
Customers ranging  from historic properties through to utilities, providing services from painting and decorating to industrial coatings will demand these preset qualifications, all come at a cost and time to your business.
Chasing outstanding invoices just adds to the administration of the business, this is where Invoice Finance for Commercial Painting Contractors comes in.
Types of finance for Commercial Painters
Whether you are already running your own commercial painting business or considering starting up, we can help you find the right type of commercial finance option to help you build your business:
We can help you secure the following types of business finance.
Invoice Factoring – Invoice factoring for commercial paintering firms is when a business sells its invoice to a third-party company. It's a form of invoice finance and will give your business an effective way to improve its cashflow position.
The invoice factoring provider provides the credit control service to recover payment of the unpaid invoice. Invoice factoring companies allow you to release cash from your unpaid invoices quicker than having to wait between 30 to 90 days – and sometimes up to 120 days – for your customers to pay you.
Invoice Discounting – Invoice discounting for painting firms is an invoice finance facility when a company's unpaid invoices are used as collateral for a loan. Invoice discounting companies enable businesses to leverage the value of their sales ledger.
With an invoice discounting company, when sending out invoices to customers a proportion of the total amount becomes available from the lender, which provides your business with a source of working capital throughout the month while you wait for the payment of your invoice to be processed.
The benefit of invoice discounting is you maintain responsibility for your sales ledger as well as your payment chasing and invoice processing. The main difference between this method and invoice factoring is that your customer is not aware that you have taken on cashflow finance. If you prefer to keep the financial arrangement confidential from your customers then invoice discounting may be the right product for you.
You no longer have to wait up to 120 days to receive payment for your goods and services, and you remain in charge of your own credit control processes, meaning that you continue to chase late payments and therefore your customers are not made aware of our involvement.
Business Loans for Painting Contractors – A business loan for painting contractors offers you a convenient, low-cost way to finance your business activities. This type of loan can be used for almost any business purpose, such as boosting cash flow, purchasing equipment, recruiting staff and covering unexpected bills.
Small business loans provide a simple, low-cost way to borrow for to start a commercial painting business. You can borrow for working capital, growth or expansion, and you'll get fixed monthly repayments so you can plan with confidence. Our experienced team and our innovative application process mean you will get a decision on your business loan in as little as five hours, so you can focus on running your business.
With interest rates from 1.8%-7.4% APR, no upfront fee, and no repayments or interest to pay for the first 12 months, small business loans can be much more affordable than a business overdraft or a business credit card. You can also take an unsecured loan without putting down property or assets as a security, and there's no fee if you want to pay off your loan early in one go.
Benefits of Painting Contractors Finance
Released cash in 24 hours after invoices are raised
Receive up to 95% of the invoice amount
Credit control can be fully managed or confidentially kept in-house
Improves working capital cash flow for your business
Negotiate better terms with your suppliers
Bad Debt Protection (BDP) can be added to protect against non-payments
How does Finance for painting contractors work?
Invoice Finance provides ongoing cash advances based on the value of invoices you have issued, but have yet to be paid for.
You provide a service or product to your client and agree on payment terms, and follow up with an invoice.

You then notify your invoice finance lender, who will advance you up to 90% of the value of the invoice as a cash advance, usually within 24 hours of the notification.

Once your client pays the invoice, you receive the remaining value of the invoice. At this stage, the lender takes their fees.
Eligible For Painting Contractors Finance?
Your Painting Contractors business can obtain a business invoice factoring if it meets the following criteria:
You are 18 years of age or older at the time of application.

Your business is legally registered and trading in the UK.

Your business has been active for 6 months or longer.

Your monthly turnover is £5,000 or more
Apply for a Painting Contractor Finance
Step 1
Click to apply on the application page. Supply us with the following details:

Your registered business name and the name that your business trades under (if it is different to the registered name)

How many months / years your business has been in operation

Monthly turnover amount

Required funding amount
Step 2:
After filling in your business details, you will be asked to provide:
Your full name and surname

The position that you hold within the business

Full contact details
Step 3:
Before the funding can be granted, you will need to agree to the terms and conditions. Once you have done so, click on "get a quick quote". Thereafter, your application will be submitted for review by one of our approved finance suppliers.
Step 4:
When your application has been approved, an account manager will get in touch with you to discuss your businesses finance needs.
Step 5:
The terms and conditions of the funding agreement must be thoroughly read through and understood. The agreement should only be signed once this is done. When both you and the lender have signed the application, the funds will be paid into your bank account within 24 hours.
FAQ's
What is invoice Factoring for Painting Contractors?
Invoice factoring for Painting Contractors is an alternative funding option for business owners. By financing your sales ledger the lender will advance against all unpaid outstanding customer invoices.
How does Invoice Factoring Work?
The factoring process is pretty straightforward: - Submit unpaid invoices for work completed - The factoring company verifies invoices and advances you the funds (up to 95% invoice amount) within 24 hours - The factoring company collects payment from your customer according to your payment terms - When payment is received, the factor releases the remainder of the invoice amount, minus a small factoring fee
Is Security Needed for Invoice Factoring
No security is needed so your home and business premises are safe, the lender may require a personal guarantee.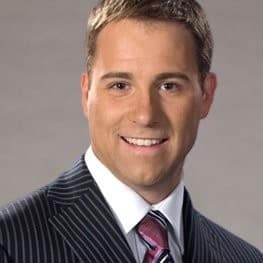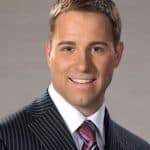 Seasoned professional with a strong passion for the world of business finance. With over twenty years of dedicated experience in the field, my journey into the world of business finance began with a relentless curiosity for understanding the intricate workings of financial systems.