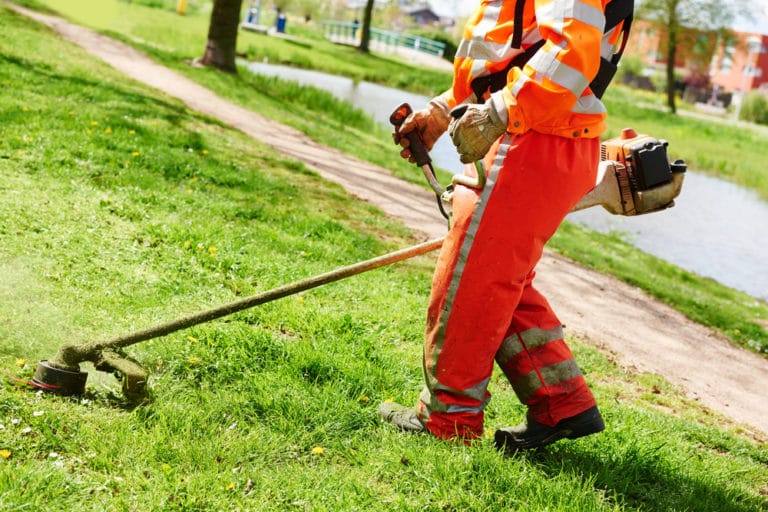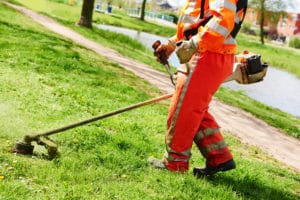 Invoice Finance or Invoice Factoring as sometimes it is know helps landscaping companies overcome the issue of cashflow especially if it only carries out commercial work. Large office buildings, apartment complexes, commercial clients, and hotels often demand the option to pay invoices in 30 to 60 days as a condition doing business. 
As a commercial landscaper, you don't have a strong negotiating option. Unfortunately, you have to accept those payment terms or risk losing your clients to a competitor.
What is Invoice Finance for a Landscaping Business used for?
Invoice Finance for landscaping businesses is especially designed to meet the needs of landscaping business owners, and can support the growth and expansion of your company. There are a number of significant expenses that need to be met when working within the industry, such as the costs of materials, equipment and insurance. Opting for a landscaping business finance can give you increased working capital, allowing your business to meet such costs with ease, work on business expansion or cover your business in any financial emergencies that arise.
Business Funding for Grounds Maintenance Companies
With the demand for Businesses to look good in the public eye, companies have turned to Grounds Maintenance firms to ensure that their sites look amazing. As this is a seasonal service this can place demands on the companies cashflow. Hire costs like a Timberwolf chipper maybe needed in the winter months or a Scag flail mower to reduce an over grown area should you be taking on a new contract.
Companies like Ground Control Limited offer snow clearance and gritting services to their clients in winter months, as this is a slow time for maintenance companies, most find new markets to carry them over the winter months until the growing season.
With the rise in franchises of Grounds maintenance companies like : Countrywide Grounds Maintenance Limited which hold a numerous number of national account contracts. Their spectrum of blue chip clients ranging across the business spectrum (including hotels, schools, business housing associations, offices, retail parks, theme parks, sports grounds, motorway services and heritage sites, parks, hospitals & military bases.
Subcontracting to these larger firms, diversifying into new services or gaining new national contracts will eat in to your bank balance.  Invoice Factoring for Grounds Maintenance Companies offers funding to smooth any violations or spikes in cashflow.
Benefits of Invoice Factoring
Not only can Invoice factoring can be the perfect solution to keep your landscaping business on track all year long but it also provides benefits that traditional business loans don't.
Access to immediate cash.  Applying for a traditional business loan can take weeks or longer. With invoice factoring, you can typically be approved and receive funds in days instead of weeks. Factoring eliminates waiting for invoices to be paid or a bank loan to be approved and allows you to get the cash you need now.
Perfect credit not required. With invoice factoring, less than perfect credit isn't a problem. Approval is based on the creditworthiness of the customers whose invoices you submit for factoring. When choosing invoices to factor, it's important to pick those issued to customers with a consistent payment history.
Avoid taking on additional debt. Invoice factoring is not a loan so it will not add additional debt to your balance sheet. Factoring simply gives you quick access to funds that are already owed to you. It also allows you to keep other funding options open should you need them.
Fund business growth. Whenever a business opportunity comes along, a business owner needs to have the cash on hand to take advantage of it. Whether it's new equipment or additional business, you need to have sufficient working capital to invest in that opportunity and promote business growth.
Here is a typical cost example:
Landscaping Business Ltd has completed work for a customer and has raised an invoice for £10,000, which has a payment term of 30 days. The business needs money quickly to help pay for the necessary resources for the next project and turns to invoice financing.
The business agrees with the lender that they will get 95% of the invoice value upfront with a discount rate of 3%. In this case, Landscaping Business Ltd will receive £9,500 upfront, and the lenders' fee would be £300.
The remaining balance of £200 will be paid out to landscaping Business Ltd as soon as the customer settles the invoice in full by 30 days.
Invoice value = £10,000

Receive 95% upfront = £9,500

Final payment = £200 (due when customer makes full payment)

Total fees at 3% = £300
Landscaping Business Ltd would receive a total of £9,700 from the £10,000 raised invoice.
FAQ's
How will Invoice Factoring help my business?
Invoice factoring provides immediate cash to manage business operations more efficiently. Factoring is a smart financing option for companies in the early stages of business development and/or during rapid growth.
Why would a company use factoring?
Factoring allows companies to bring in money without taking on new debt. Debt can be a useful tool to build and sustain a business. However, it can also be risky, especially for new companies. Factoring allows companies to receive badly needed capital without relying on an expensive loan.
What are the benefits of factoring?
Factoring reduces your bookkeeping costs and your overhead expenses. Factoring allows you to make cash payments to your suppliers, which means you can take advantage of discounts and reduce your production costs. Factoring makes it possible for a business to finance its operations from its own receivables.
Is Invoice Factoring a Loan?
Factoring reduces your bookkeeping costs and your overhead expenses. Factoring allows you to make cash payments to your suppliers, which means you can take advantage of discounts and reduce your production costs. Factoring makes it possible for a business to finance its operations from its own receivables.
Applying With Bad Credit
It can be especially challenging to secure funding for your business when your credit score isn't quite what it ought to be. With many traditional lenders, it is impossible to secure finance with a poor credit rating, which can of course be exceedingly frustrating. However, it is possible to secure funding with Invoice Funding, as we approve working capital based on your business financial performance as opposed to wholly on your credit rating. Our bad credit business funding are there to provide you with the financial support your business requires to thrive
Invoice Factoring For Landscaping Application Process
Step 1: Click on to our application page. Here you will be asked for further details about your Landscaping business to ensure that we successfully match you with the lender best suited. We will ask you to provide us with:
The name of your landscaping business

The number of months / years you have been trading for

Your business' average monthly turnover
Step 2: We will then ask you to provide us with the following details:
Your title, first name and surname

Your position within the business

Your email address and telephone number
Step 3: Once you have provided us with these details, click to accept the terms and conditions and then click 'get my quote'. From here, your application will then be processed and assessed by one of our approved business finance suppliers.
Step 4: One of our account managers will soon be in contact with you by either phone or email, to discuss the terms of your business loan or cash advance agreement.
Step 5: Please make sure you take time to carefully read through all of the terms of agreement, then sign the relevant documents and return them back to the lender. You should then receive the funding to your account within as little as 24 hours.