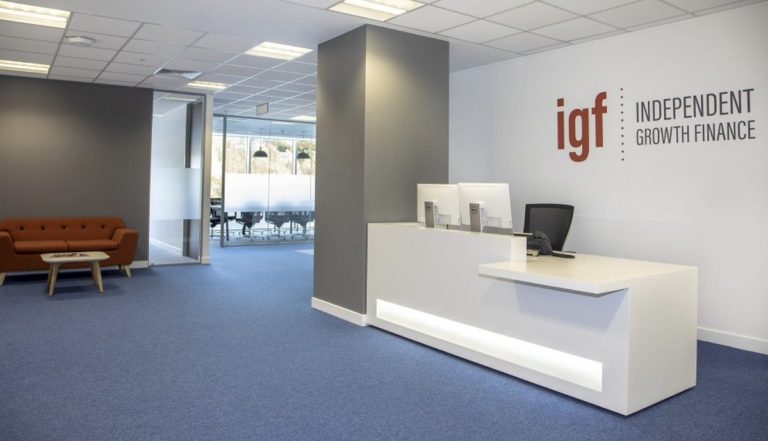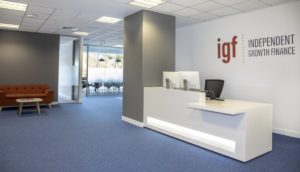 IGF Invoice Finance is an independent UK commercial finance provider, that has been operating in the Invoice Finance and Asset-Based Lending sector for the past 20 years.
They offer SME-friendly solutions and are committed to their clients by providing personable service and unique financing solutions. 
In 2016, IGF was bought out from the Greater London Enterprise group, by some commercial finance professionals in a deal backed by Spring Ventures.
The buyout signifies IGF's first step towards expanding their business solutions and lending platform for UK businesses. 
Who are IFG Finance
IGF Invoice Finance's head office is located in Kent, with regional offices in London, Manchester, and Birmingham. In 2016, IGF reported providing UK SMEs with £35 million in funding. They aim to be responsive and accessible to local UK businesses through their regional networks consisting of expert advisers who are able to work with you to find the right funding for your business.
IGF invoice finance limited is part of the IGF group, which also comprises Independent Growth Finance Ltd, IGF Asset Finance Ltd, IGF Payroll Services Ltd and IGF Commercial Finance Ltd.
Publicly owned but independently run, the invoice finance company was founded in 1997, and is 97% owned by the Greater London Enterprise group, the economic development and investment business of the London Boroughs. Being a relatively new player in the market, IGF tries to position itself as a provider of innovative, hassle-free solutions, "providing fair finance that supports small and medium sized businesses, helping them grow".
Whether your goals are business expansion or cash flow improvement, IGF can offer financing solutions to help you meet those ambitions. IGF's experience with SMEs has allowed them to understand your business better, and tailor a solution to fit your needs. Their offerings include:
SME-focused solutions
Support for high-growth businesses
Recently bought out and under new management
20 years of experience working with SMEs
Invoice Finance and Asset-Based Lending covering many industries
Types

of finance provided by IFG
IGF has flexible Invoice Finance and Asset-Based Lending solutions to assist you in overcoming various obstacles such as cash flow challenges, fulfilling sales orders, and large business investments. Their facilities are also used to support activities like restructuring, refinancing, mergers and acquisitions, and buyouts.
Their Invoice Finance products allow you to access more funding as your sales grow over time. So, as your business expands and has larger working capital needs, IGF will continue to supply you with the necessary funds.
Invoice Factoring
Invoice Factoring from IFG Finance is a funding solution that allows you to sell outstanding invoices to IGF, and receive a cash advance of up to 90% of your invoice value, within 24 hours. You get immediate access to working capital that you can use to cover daily expenses, buy inventory, or anything that spurs business growth.  
IGF handles your credit control and collections, which is a huge relief if you're a small business owner who doesn't have the time or resources to effectively run your sales ledger and credit control. It also gives you time to focus on other important aspects of your business.
IGF Invoice Factoring is available for any UK business with an annual turnover of at least £100,000, which makes it relatively small business-friendly.
Invoice Discounting
Invoice Discounting from IFG Finance is a discreet financing solution for businesses with established credit and collections processes. Like IGF Invoice Factoring, it unlocks cash advances of up to 90% of your outstanding invoices within 24 hours.
However, Confidential Invoice Discounting also allows you to keep your relationship with IGF confidential. Your clients won't know that you're working with an Invoice Finance provider, and you can continue to collect payments from them.
Asset Finance
Asset Finance from IFG Finance releases cash that's tied-up in your sales ledger and assets such as plant and machinery, stock, and long-leasehold property. It allows you to access large working capital for strategic activities including business expansion, buyouts, acquisitions, and other major investments.
Costs, rates and fees charged by IFG Finance
IGF Invoice Finance fees depend on your contract with them and your funding needs. They currently don't publicise their invoice finance costs and fees, presumably because each of their solutions differs according to the needs of their clients. Therefore, the fees you face will depend on your contract with IGF.
At the very least, you should face a service fee and a discount fee. The service fee is typically 0.25% to 3% of your annual turnover, and is deducted from IGF's final cash installment to you, once your client settles their invoice. The discount fee is essentially an interest rate on the initial cash advance, and is generally comprised of the UK base interest rate plus additional charges from IGF.
However, one common Invoice Finance fee that you won't face with IGF is the early settlement fee. Most Invoice Finance providers charge an early settlement fee when your client settles an invoice at an earlier date, which causes the provider to lose out on potential interest/discount payments.
In fact, IGF offers early settlement discounts as a way to encourage your clients to settle their invoices faster.
IGF Finance Customer Support
IGF offers phone and email support during regular business hours. Alternatively, you could write to them or even visit one of their offices throughout the UK. Their headquarters are located in Kent, with regional offices in London, Manchester, and Birmingham. You can drop in for a face-to-face meeting with a local adviser, or you can contact IGF to arrange one of their staff to visit you at your business location.
If you have a complaint, you'll rest assured knowing that your problem will be solved by IGF's extremely thorough complaints procedure. They have multiple ways to get in contact with a customer representative such as telephone, email, post, or in-person visits. You even have the option to submit your complaint for an internal review by a Director, if you feel that your complaint has not been properly addressed.
As a client, you'll also have direct access to your own Client Manager, who can give you specialist advice about your funding facility with IGF.
IGF Invoice Finance Contracts
IGF provides a variety of contracts that are tailored to suit the needs of your business. Your contract will depend on factors such as your funding needs, industry sector, and business size. You'll also have the opportunity to discuss your contract with a customer representative to make sure that all the terms have been made completely clear.
IGF Invoice Finance Review
IGF has been working with SMEs in the UK for 20 years, and has a great track record of client retention and positive feedback. On their website, IGF has published multiple case studies for Invoice Finance and Asset-Based Lending.
These clients praise IGF's smooth operations, simple terms, personable service, and their appetite to support UK businesses. It seems that IGF has garnered a good reputation as a trusted and effective provider. Here are some quick statistics to demonstrate IGF's commitment to their clients:
98% of clients rate IGF as fast, flexible, and supportive
95% of clients say they had an overall great experience
51% of clients have been with IGF for over 5 years
Independent Growth Finance Address
F2, Kingsgate,
62 High St,
Redhill
RH1 1SG
Get a Quotation from IGF Invoice Finance
Invoice Funding are one of the UK's leading IGF Invoice Fincance Brokers. We have arranged preferential rates with IGF Invoice Finance for our clients. Should you will to explore if Invoice Factoring can support your company, simply complete the online enquiry form.
Read more: Commercial business finance brokers Birmingham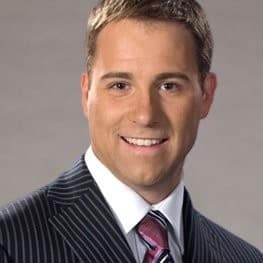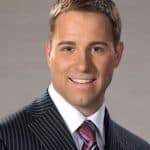 Seasoned professional with a strong passion for the world of business finance. With over twenty years of dedicated experience in the field, my journey into the world of business finance began with a relentless curiosity for understanding the intricate workings of financial systems.