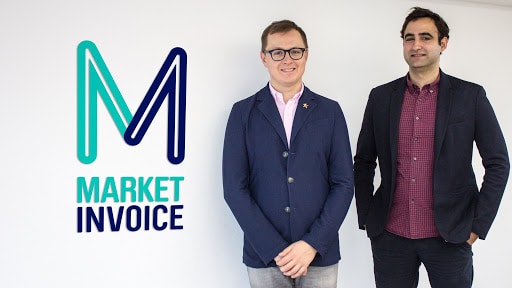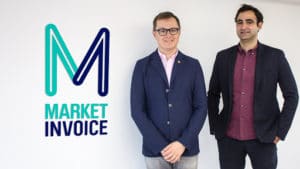 MarketInvoice is UK's first online marketplace for invoices, acting as an intermediary between businesses and institutional investors.
Operating on a pay-as-you-go or contractual basis, their online platform is supported by the global Peer to Peer Finance Association, and has a 5-star Trustpilot rating. 
Since their inception in 2011, Market Invoice has funded over £2,000,000 in invoices, as well as partnering with the British Business Bank to fund their invoices. This makes MarketInvoice one of the first Fintech Invoice Factoring lenders in the UK.
Who are Market Invoice
Market Invoice is a business finance company with offices in London and Manchester. They deliver quick and easy funding solutions to B2B companies across a range of sectors and sizes.  Their smart technology is backed by help from real people, so entrepreneurs can get on with growing their business.
In 2013, the UK government via the British Business Bank, began lending to businesses through MarketInvoice's platform. This partnership has now seen £160m provided to more than 1200 businesses in the UK. MarketInvoice is a member of the Peer-to-Peer Finance Association and is backed by leading European venture capital fund Northzone (invested in Klarna, iZettle and Trustpilot) and private equity group MCI Capital (also invested in iZettle, Azimo and Gett).
Market Invoice and Barclays in August 2018 announced a partnership deal that is set to transform the way small and medium enterprises (SMEs) in the UK manage cash flow and accelerate growth. The bank has committed to a significant minority stake in MarketInvoice to give Barclays' SME clients seamless access to innovative forms of finance. The new partnership is a key part of Barclays' plans to invest in new business models for growth, and MarketInvoice's ambition to broaden its reach across the UK. 
On 12th November 2019, MarketInvoice was renamed MarketFinance this is due to the companies diversity into loan products as well as the mainstay asset based funding line they offer.
MarketInvoice Products and Services
MarketInvoice funds invoices issued to customers across the world through fast invoice verification processes, as well as seamless accounting software integration. Their services enable you to easily trade your invoices and receive immediate access to funding.
MarketInvoice doesn't set a minimum or maximum on the size of your invoice, nor a specific limit on the invoice collection period. You simply upload your invoices and supporting documentation onto their platform, then wait for MarketInvoice to verify your invoices and connect you with investors. Their flexible Invoice Finance products provide access to necessary working capital that helps you bridge cash flow gaps, grow your business, and fulfil customer orders.
Market Finance – Invoice Factoring Benefits
One of the main selling points of Invoice Factoring from Market Invoice is their transparent fees, which are set at a total of 1-3% of your invoice value. They don't require long-term contracts, and ensure that the entire process is as straightforward as possible. 
However, one of their drawbacks is they don't offer bad debt protection, and you have to take on the credit risk. This is commonly known as recourse finance or factoring, whereby you take on the responsibility of settling the invoice if your clients are unwilling or unable to pay.
Some of the features and benefits of MarketInvoice's invoice factoring.
Access up to 90% of your invoice value
Helps businesses with occasional or ongoing cash flow needs
Offers variable length contracts
Pay-as-you-go invoice discounting is available
Offers contract finance to free up contract value
Fast set-up
Quick payments
Hassle free with online access to your account
Personal customer support
Straightforward costs and no hidden fees
Market Invoice offers two types of invoice financing which are contract finance and invoice discounting. Contract finance allows you to release the value of your contracts through their online bidding system which can offer some of the value of the contract within 24 hours or the same day.
Market Invoice's invoice discounting services offers a range of solutions that offer different contract lengths which include selective invoice discounting for one-off or occasional services with a choice of no contract or 12-month contract. Invoice discounting will give you access to up to 90% of your invoice values quickly and you can monitor your services through their online portal.
MarketInvoice Selective Invoice Discounting
Selective Invoice Discounting, also known as Spot Factoring and Single Invoice Factoring, is the process in which individual invoices are sold to investors at a discount to raise working capital for your business. After you submit your invoice, MarketInvoice verifies it on Verification Cloud and sends your customers an email asking them to verify the invoice. Then, investors on the MarketInvoice platform purchase your invoice and you receive up to 90% of the invoice value within 24 hours.
There are two daily funding sessions at 12pm and 5pm, which means that you could actually receive your funds in the same day that you submit your invoices.  Selective Invoice Discounting is available for limited companies and LLPs with annual turnovers of at least £100,000, or annualised income from the current year's trading. Your business has to be based in the UK or Ireland.
Although MarketInvoice doesn't offer inclusive Bad Debt Protection, they have the option for you to purchase add-on credit invoice insurance and credit control support from partner organisations.
MarketInvoice Costs and Fees
MarketInvoice has straightforward fees that vary according to factors such as your invoice value, expected payment date, and the number of invoices you've traded on MarketInvoice.
In total, your MarketInvoice fees will add up to 1-3% of your invoice value.
If you use MarketInvoice on a monthly basis, you'll pay a fixed monthly fee. This saves you money if your business has consistent working capital needs, since you'll pay the exact same amount each month.
However, if you use MarketInvoice on a pay-as-you-go basis, you'll only pay according to the invoices you submit. If you want to access more funding from your other invoices, then you pay for those separately. This type of solution is suitable if your have fluctuating cash flow needs, or simply don't need to use their Invoice Finance services that often.
In addition, you are also charged a simple listing fee of £15 to cover CHAPS payments, and a discount fee based on the funds you use.
Barclays and Santander invest in MarketInvoice
Barclays Invoice Finance and Santander InnoVentures have led a £26 million Series B funding round in online invoice financing platform MarketInvoice. The round was joined by venture fund Northzone and technology credit fund Viola Credit, which will also provide MarketInvoice a debt facility of up to £30 million.
Since 2011, MarketInvoice has funded invoices and business loans to UK companies worth more than £2 billion, making it Europe's largest online invoice finance platform. The firm claims to have supported thousands of companies, funding over 170,000 invoices. Last August, announcing plans to invest in the firm, Barclays said it would become the first high street bank to enter into a strategic partnership with MarketInvoice, rolling out the service to its large SME client base.
Credit Insurance for Market Finance Customers
With Euler Hermes credit insurance you're protected in the event a customer becomes insolvent or fails to pay within the agreed terms and conditions. Euler Hermes offers customer risk monitoring, prevention and recovery of unpaid debt, as well as compensation for uncollected receivables. Through Veritas Commercial Services you have access to a wide range of credit control services. This provides credit collection support on a fully confidential basis and helps you to optimise your sales ledger performance.
MarketInvoice Customer Support
MarketInvoice offers telephone and email support during regular business hours, as well as online chat support that provides you help in real time. You can also visit their offices in London and Manchester, to speak to a representative and find out more about their services.
As a client, you have a dedicated Account Manager who understands your business needs, and is able to help you address your funding requirements.
Should You Use MarketFinance?
MarketInvoice is an online invoice marketplace platform that allows you to receive quick access to funding, with straightforward fees and flexible terms. Their Invoice Finance products offer a hassle-free experience and transparency, which is rarely found with other providers who often have hidden costs in their fineprint.
Whether you have ongoing funding requirements or only need to occasionally use their Invoice Finance services, MarketInvoice accommodates your business needs. You don't need to wait for an Invoice Finance facility to be set up for your whole sales ledger, as you only need to upload your individual invoices to their online platform to receive your funding.
MarketInvoice is absolutely trustworthy and safe to use. They are members of the Peer to Peer Finance Association and are backed by the British Business Bank, who also funds invoices through MarketInvoice. You also don't need to worry about your invoices not being sold, because MarketInvoice reports that 100% of listed invoices have been bought out by investors.
It's important to understand that while MarketInvoice doesn't offer in-house Bad Debt Protection, they offer additional credit insurance from Euler Hermes that you can purchase separately. If you opt out of credit insurance, then you take on the credit risk. If your customers become insolvent and cannot pay their invoices, you need to refund the investors their money owed. This is known as recourse factoring, whereby you take on the responsibility of your customers' credit risk.
Get a Quotation for Invoice Funding
Feel like your business could be supported with Invoice Funding? As a leading MarketInvoice Finance Broker in the UK, Invoice Funding have supported businesses like yours since 2010. we work with Market Invoice by introducing clients to them which we feel will best work together. We do not charge a fee for this services as the lender provides us with a commission for the introduction. Marketinvoice offer world class low rates for Invoice Factoring. We have negotiated discounting rates for clients we introduce. Simply complete the enquiry form below for a quotation.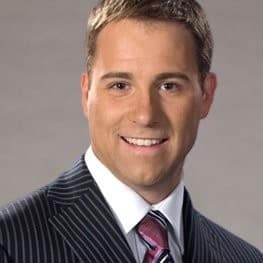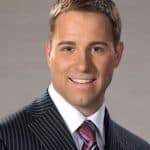 Seasoned professional with a strong passion for the world of business finance. With over twenty years of dedicated experience in the field, my journey into the world of business finance began with a relentless curiosity for understanding the intricate workings of financial systems.