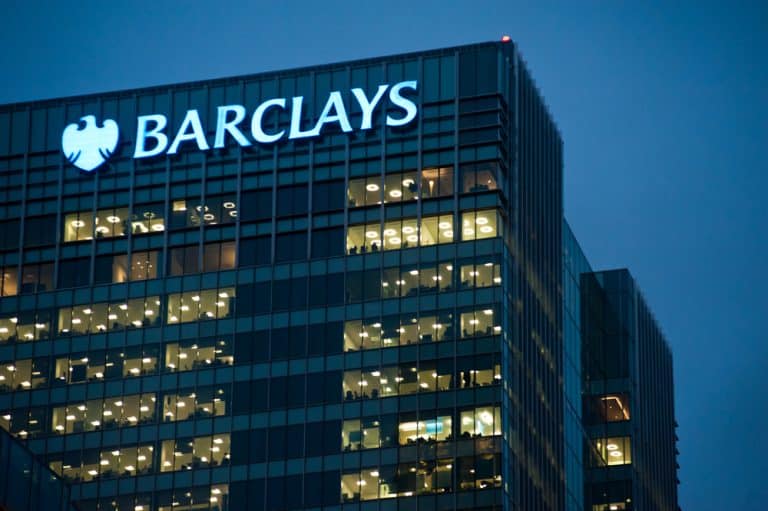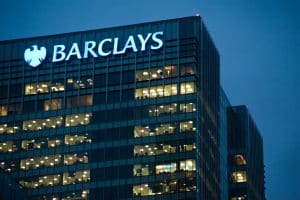 Barclays Invoice Finance is one of the top 5 retail banks in the UK, as well as one of the world's largest financial services group, with over 300 years of experience.
Over 8,000 companies in 23 countries choose to bank with Barclays due to their relationship-based and digitally-driven business model. In 2019 Barclays Invoice Finance partnered with MarketInvoice to give you access to a range of quick and easy online invoice finance solutions.
Invoice Finance gives you the power to unlock cash tied up in your outstanding invoices and can provide an ongoing solution that grows with your business. It's ideal if you have long payment terms, or if your business is growing and you're looking for money to help you seize new opportunities, Barclays Invoice Finance is a perfect fit!
Barclays Cashflow Finance
Barclays Cashflow Finance works by the Barclays buying your invoices and advances up to 90% of your invoice value within 24 hours, which would allow you to reduce cash flow fluctuations, cover business expenses, and plan for future growth. This process can be confidential to your clients, and you will be responsible for credit control and collections.
Some of the features and benefits of Barclays cashflow invoice finance.
Release up to 90% of your invoice value
Receive funds within 24 hours
Confidential service
Retain control of your credit control
Collect your own payments
Online account management
Flexible service
Available for multiple currencies
Experienced provider
Optional bad debt protection
Barclays is a well-established banking and financial services provider who provides a wide range of finance solutions to businesses. Part of Barclays' financial lending services is cash flow finance and asset-based lending which allows businesses to utilise the money tied up in either their assets or their unpaid invoices.
Barclays offer an invoice finance service which they call cash flow finance that enables businesses to access the funding tied up in unpaid invoices up to the value of 90%. This type of financing is usually called invoice discounting which is where you benefit from the cash flow without having to disclose the service to your customers.
Barclays minimum annual turnover criteria is considerably higher than other Invoice Financing companies, who generally set this at £250,000.
Barclays and 4Syte Invoice Finance Deal
On February 2nd 2021 Barclays announced that they have entered into an agreement with 4Syte Ltd, an independent factoring and asset based lending firm based in Chelmsford, to transfer the assets from the bank's factoring portfolio. 4Syte Limited is an independently owned and managed working capital provider based in Essex, with additional offices based in London and Leeds.
Barclays Cashflow Finance Contracts
Barclays does not have any Cashflow Finance contracts specified on their website, which most likely means that they can tailor their contracts to meet your needs. It is important to note that large organizations, including banks, don't often offer short-term or flexible contracts such as rolling contracts.They prefer to sign their clients on to long-term contracts that involve you creating a banking account with them, so that they can keep you as a client.
Barclays Confidential Invoice Discounting
Similar to Cashflow Finance, Confidential Invoice Discounting releases up to 90% of funds tied-up in your sales ledger and supports strategic growth. Your clients are unaware of Barclays involvement, and you control your own credit management and collections process.
To be eligible for Barclays Invoice Discounting, your business must have:
Annual turnover of at least £500,000
Track record of profitability
Range of debtors
Normal credit terms with no stage payments or contractual sales
Computerized credit control system and effective credit management
Barclays offers further Bad Debt Protection, as is customary with all their Business Banking services.
How Confidential Discounting Supports Your Business
Can advance funding for up to 90% of the value of approved invoices

Funds can be advanced against new invoices by the next working day

Bad debt protection available (subject to our assessment of your debtors)

Provides certainty of funding: as sales grow so does the amount of funding available to your business

You maintain responsibility for your sales ledger, credit control and collection of outstanding invoices – so finance remains undisclosed to your customers

Online access to your sales ledger information and electronic payment requests required

Available in multiple currencies
Barclays LedgerMaster
Barclays LedgerMaster is an online portal for Barclays Invoice Finance Customers. LedgerMaster uses Internet technology to provide you with access to your Sales Financing account information as at the close of business the previous working day. To protect your data, LedgerMaster uses secure internet technologies and security procedures.
What does LedgerMaster give me access to?
Allows you to view your Payment Account balance and the Available balance and how this is calculated.

Request available funding to be transferred to your business current account.

Invoice Upload (Factoring Customers) – enables you to send your invoice data to us electronically.

Totals Upload (Invoice Discounting Customers) enables you to send invoice data electronically.

View Debtor Information (Factoring and Non-Recourse Customers) of individual debtor ledgers and amend/request debtors.

Send messages to and receive messages from the LedgerMaster Helpdesk and the Relationship Management team.

Track the status of invoice schedules submitted and payments received.

View Reports (previously located on the Sales Financing Reports website)
Why use Barclays Cashflow Invoice Finance?
Barclays Business Banking is a viable option if your business is fairly established and is generating an annual turnover of at least £500,000. The minimum requirements for Barclays Cashflow Invoice Finance includes having a computerised credit control and management system, as well as a track record of consistent profitability.
This makes them more suitable for businesses with high turnovers and stable profits, who want to access more working capital in order to fund growth.
Barclays Invoice Finance Review
Barclays is one of the top financial services providers in the UK, and the world. Their Business Banking has a wide selection of products and services available to businesses to assist in funding growth and expansion. They offer specialist finance and advice for a large number of sectors including manufacturing, wholesale, and technology.
In essence, Barclays remains a popular option in the UK for Invoice Financing, should you meet their minimum requirements. But if you would rather work with an independent factoring company who can understand and forgive your less than ideal business circumstances, there are still plenty of providers that you can choose.
Get a Barclays Finance Quotation
Interested in knowing how Invoice Finance from Barclays can support your business. Invoice Funding are one of the UK's leading Invoice Factoring Brokers.
As we work closely with Barclays Cashflow Finance we have negotiated preferential rates with them, which we pass on to our clients. To receive a cashflow finance quotation from Barclays simply complete the online enquiry form.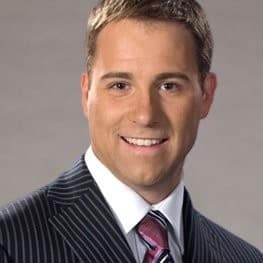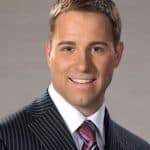 Seasoned professional with a strong passion for the world of business finance. With over twenty years of dedicated experience in the field, my journey into the world of business finance began with a relentless curiosity for understanding the intricate workings of financial systems.