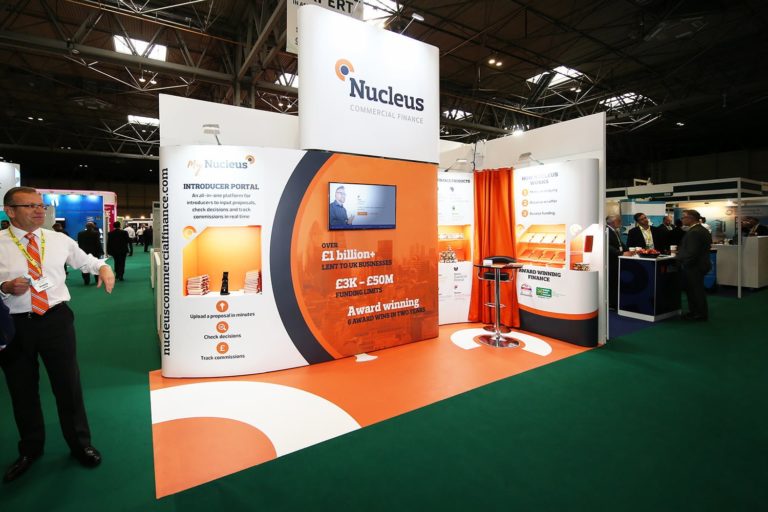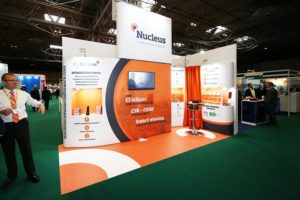 Nucleus Commercial Finance was founded in 2011 with a mission to provide UK SMEs with alternative funding options. 
Nucleus is a fast growing business and we have already lent over £900m to businesses across the UK and we are on a mission to make solution-led finance accessible to more businesses than ever before, offering businesses from £5,000 to £50m to flourish and grow. No bureaucracy, no rigidity.
Why Nucleus? they support growing companies with the finance they need to flourish. Their range of products has been designed to package solutions that fit the needs of each individual business that they work with. Dependent on the product, Nucleus Commercial Finance can provide you with the funding you need in as little as 24 hours.
Invoice Finance from Nucleus
Invoice financing from Nucleus helps businesses improve cash flow, pay employees and suppliers. It allows the business to reinvest in operations and growth earlier than they could if they had to wait until their customers paid their balances in full. Businesses pay a percentage of the invoice amount to the lender as a fee for borrowing the money. Invoice finance from Nucleus solves cashflow funding issues associated with customers taking a long time to pay as well as difficulties obtaining other types of business credit. The are two types of Invoice Finance: Invoice Factoring : Invoice Discounting.
Nucleus Invoice Factoring
Some of the features and benefits of Nucleus Commercial Finance's Invoice Factoring.
Releases funds up to 100% of the invoice value
Quick access to funding from your debtor's book
Utilise the cash tied up in unpaid invoices to grow your business
Enhance your cash flow
In-house client management
Can combine the service with other finance services
Tailored offering
Suitable for new business start-ups
Includes contractual debt
Dedicated relationship manager
Nucleus Commercial Finance is a financial services business that provides a wide range of products which include invoice finance, cash flow finance, business cash advance, asset-based lending, and construction finance.
Nucleus Commercial Finance's invoice factoring offering includes invoice discounting. Their invoice discounting service releases funds that are tied up in unpaid invoices and allows you retain control of your customer accounts and payment collection. They offer to release up to 100% of the funding tied up in your unpaid invoices of a value between £100,000 and £50 million. Nucleus charges a percentage on the transaction that varies depending on your agreement.
Invoice Factoring from Nucleus costs and pricing is flexible and bespoke but a typical facility is priced from 0.1% to 2% of your turnover, varying dependent on your individual business.
Personal Guarantees are not always needed as with invoice factoring the invoices themselves are an asset so we take a charge called a debenture as security over them. Dependent on the size of your facility and your individual business additional security may be required but this is negotiable and bespoke.
The time limit to put an Invoice Factoring facility in place is about a month to complete the process, but can be faster or longer. The main hold up is often access to documents, make sure you are transparent with their team and have all your documents readily available to ensure efficiency. Once onboarded you will have access to your funding line within a day.
Invoice Factoring Eligibility
 B2B with credit terms

 All sectors

 Contractual debt included

 From start-up to established business

 Registered in England or Wales
Nucleus Construction Finance
Nucleus offer Invoice Finance for anyone in the construction industry. They understand how the unpredictable nature of the industry can put pressure on your cash flow. The way payment works can mean that although a large long term contract has been agreed, you can't get the money as regularly as you need it. The construction funding team of Nucleus offer in-house Quantity Surveyors and construction funding experts are all experienced financial professionals and specialists in the sector, with up-to-date insights to support you.
Nucleus construction finance is a dedicated cash flow funding product designed specifically for contractors and sub-contractors working in the construction industry. The construction finance team can fund businesses of any size but this product is particularly suited to those needing £100k to £50m funding. Using a fixed rather than a variable fee model, they have removed the uncertainty associated with the costs of 'traditional' lending products. At Nucleus, you will get a dedicated Quantity Surveyor who will work closely with your business and manage your facility with you.
Construction Finance Eligibility
 £1m turnover

 Construction contractors, sub-contractors, suppliers

 Registered in England and Wales
What Construction Payments can Nucleus Fund?
Certified/Uncertified applications for payment

Signed Variation Order

Approved Day Works
At Nucleus they are experts and market leaders in funding contractual debt. Having have many years experience working with construction businesses and this has enabled us to understand how payment works and the pressure it puts on working capital. They created Construction Finance specifically to meet the demands of the industry and fund against certificates and stage-payments and applications to help with cash flow. The Nucleus team of in-house experts and Quantity Surveyors will guide you through the process, from beginning to end.
Would Nucleus fund a Phoenix Turnaround Company
At Nucleus they take the time to understand a business' story and that includes turnaround situations. They are finance professionals so they are highly experienced in helping businesses to recover and understand that for any business, it's not always smooth sailing. The best thing to do is to be totally honest, they can work closely with you and your insolvency practitioner and if we feel it is viable, and a sound recovery strategy is being proposed, Nucleus will offer and tailor a solution to support your business to a more positive future.
Nucleus Merchant Cash Advance
Some of the features and benefits of Nucleus's merchant cash advance.
Borrow up to 125% of your monthly card takings

Funding from £5,000 to over £150,000

Flexible repayments tailored to your business

Simple application process

Same day decision on funding

No fixed borrowing term

Repayments based on an agreed percentage of card takings

Affordable repayments

Offers a wide range of business funding solutions

Dedicated account manager
Nucleus offers a large range of business funding solutions including loans like business cash advance which is the same as merchant cash advance service. They will set up an agreed percentage for repayments that will be based on your card takings and not on a fixed payment term as you pay as you earn the money.
Nucleus provides business cash advance services to businesses that take card payments, have been trading for more than four months and are registered in England and Wales. They have a simple application process with a decision being made the same day on applications.
Nucleus Commercial Finance Reviews
Nucleus like any other Finance provider has great reviews, from 4.5 on Glassdoor for employees that feel satisfied with their roles in the industry. Most of the great comments come from their customers with Google scoring 4 for service and satisfaction.
Get a Funding Quotation from Nucleus
Interesting in knowing how Nucleus Commercial Finance can support your business with business finance? Invoice Funding are one of the UK's leading Invoice Factoring brokers to Nucleus Finance, as such we have negotiated preferential rates with Nucleus. If you would like to discuss you options in regards to funding please complete the online enquiry.