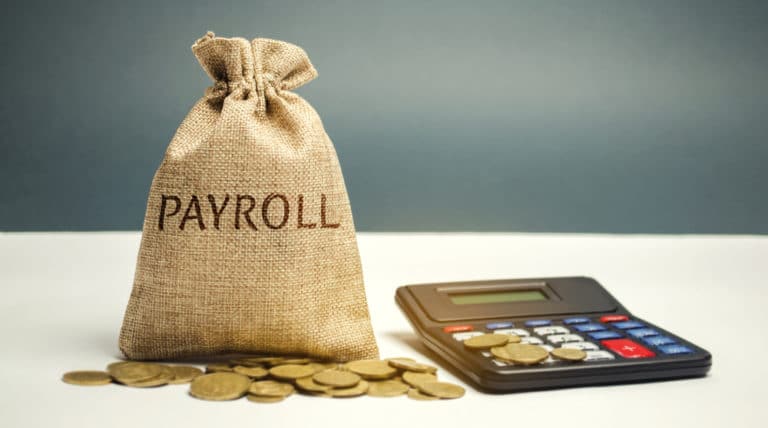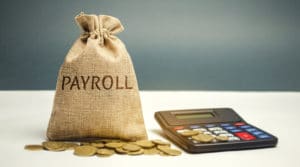 Payroll funding is sometimes referred to as Recruitment Finance this helps businesses who supply temporary contractors to meet their salary bill at the end of each week or month. It is suitable for recruitment companies, cleaning contractors and security companies that use lots of labour, with little materials. 
There are a number of different payroll funding components available. Different funders offer either all or parts of these components and we can help you find what you need eg., if you are a new start company it may suit you to outsource your payroll function that could be a major time-saver for you. Payroll Funding for services businesses is the perfect fit.
What is Payroll Funding?
Payroll Funding is a financial solution for business owners, it allows payment to be made on the businesses payroll. Business owners have a legal obligation to pay your staff on time, and failing to make the payroll run could place the future of the company at risk. Failing to make payroll can also put your staff at a huge disadvantage. One late payment can be enough to put a staff members at financial disadvantage, undermine their confidence in your business and demotivate them at work.
Luckily, there is a solution. Payroll financing is a form of business finance that has been adapted to help small- to medium-sized businesses make payroll every month.
Components of Payroll Funding
The task of issuing payslips, managing timesheets and expenses as well as issuing P45s can all be undertaken by our bespoke, specialist finance services.
With our recruitment agency payroll funding, payment delays due to cash flow can be a thing of the past, swift and sleek payments are made exactly when they should be. Our experience of over 10 years and our startup funding solutions mean temp workers can be kept satisfied by your services and your reputation can be maintained as a reliable recruitment agency.
1. Payroll Funding – the payroll company will pay your salary bill (via a loan) for approximately 2 months – after which time the loan needs to be repaid with interest. This operates on a rolling basis and as your customers pay the loan gets reduced. Included in this service will be the maintenance of employee records, running the payroll and issuing pay-slips.
2. Invoicing – based on the timesheets your contractors submit, invoices can be produced and sent to your customers.
3. Credit Control – includes chasing your customers for payment by telephone and mailing statements.
4. Factoring – once the invoice to your customer is raised you can draw down up to 100% of the invoice value, giving you access to your profit without having to wait until your customer actually pays.
5. Bad Debt Protection (credit insurance) – insures you against the risk of your customers going into administration or liquidation, giving you peace of mind.
Advantages of Payroll Finance
Gives Consistent Cashflow
Without payroll finance, it can be difficult to know when payment will arrive. Wipe out the stress and have the confidence in knowing that payroll will be met each week.
Spares You Time
Some factoring companies offer services to help your staffing agency streamline your invoicing and collection processes.
Enables You to Grow
Payroll funding makes it easier to accept new contracts, because the financing from your factoring company grows as your agency grows.
Does Not Add Debt to Your Balance Sheet
Unlike bank loans, payroll funding does not create debt on your balance sheet. Instead, it's debt-free financing that grows as you grow- up to £20 million month to month.
Helps Pay Your Bills on Time
Since you won't be waiting for customer payment, paying down bills is less of a struggle. Even creating a rainy-day fund is possible when you can count on your consistent cash flow.
Allows Flexibility
Your clients need to know that you have the financial capacity to take them on. With payroll funding, your financing amount grows as you grow, giving you greater stability and enhancing your brand.
Gives Your Staffing Agency Financial Security
Payroll funding gives you the confidence that you'll have enough working capital to pay your employees, bills and even grow your staffing agency. The fear of a negative cash-flow statement due to slow-paying customers is alleviated, because you'll be paid on your invoices immediately.
Remove the burden of back office administration
Online payroll services are simple and easy to use, with our cloud based portal allowing you to effortlessly manage the whole back office process wherever, whenever.
Go paperless – Our online payroll services enable you to manage all documents in the cloud keeping them safe and secure and accessible from anywhere.

Payroll management – Full management of your payroll processing responsibilities and full integration with Sage Payroll.

Timesheet management – Process all timesheets, even manual ones, or one click online timesheet authorization immediately and seamlessly.

Real-time reporting –  From financial forecasting to timesheet management, real time reports help you keep on top of business performance.
Recruitment Finance
Recruitment Finance is for any timesheet-related company that is paid to credit terms and needs a helping hand with their back office administration and working capital in order to pay wages. Wages for workers are usually paid on a weekly basis but customer invoices will often be paid on a monthly basis. This creates a cashflow gap, which can easily be solved using Recruitment Finance.
With Recruitment Finance we can manage your payroll and sales ledger in addition to advancing you money against outstanding invoices. We do everything in-house, no outsourcing, so the team managing your account will be working together. We can take away all the complications and hassles involved in paying staff, handling pension contributions and dealing with HMRC every week.
What do Payroll Finance Facilities typically include?
Processing and calculating temporary workers' wages and holiday allocation

Production and postage of payslips

Raising and sending invoices to clients

Dedicated credit control service

HR support

100% funding of temporary workers' wages
What is the cost for Payroll Finance?
For Example potential costing on a £1000 invoice:
Service Fee- 2.5% Charged on every invoice- £1000 x 2.5% = £25
Bad Debt Protection- 0.7% – £7 (OPTIONAL)
£1000- £25= £975 to advance against
80% x £975- £780 available to you
Assuming you lend this money for 4 days at a discount rate of 4.5% annual (0.375% per month) this will cost £4.33
This invoice will cost £29.33 to factor without bad debt protection of £36.33p with BDP
F.A.Q's
What is Payroll Funding?
Payroll financing (a form of small business invoice financing) is specifically designed to help small- to medium-sized businesses make payroll every month.
How Does Payroll Financing Work?
The process of payroll funding with factoring is simple, which is why it's used by many different types of businesses. After you get set up with a factoring company the process goes as follows: Serve your customers as usual. Submit the invoices you want to be advanced for to the factoring company. The factoring company will advance you the invoice amount, minus a small percentage for the reserve. Your customer will pay the invoice in full. The factoring company will release the reserve, minus a small factoring fee.
Payroll Funding Quotation
Invoice Funding are one of the UK's leading Invoice Finance Brokers. Since 2010 when we started trading we have helped over 100 Recruitment Agencies gain funding for their payroll. If you feel we can help support your business simply complete the online enquiry form.