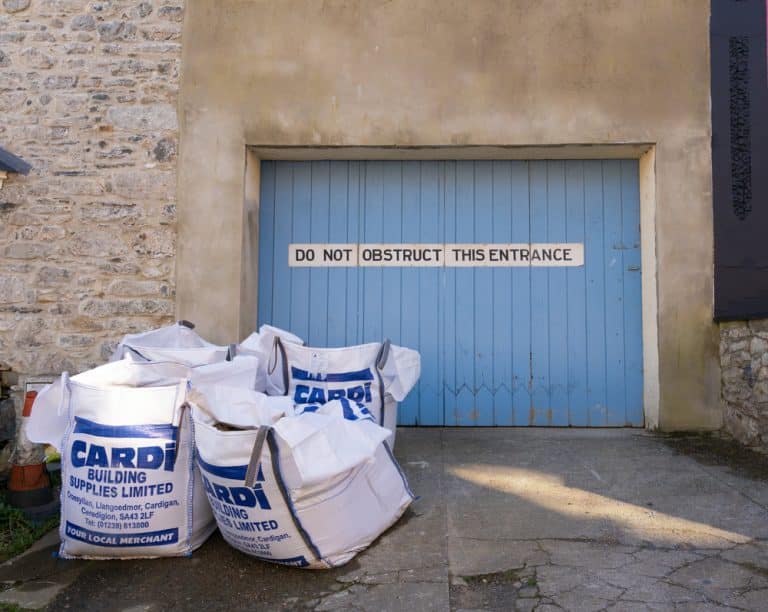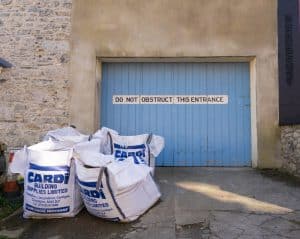 Starting a builders' merchant business that supplies building materials and other construction products to trade customers such as builders, plumbers, bricklayers, roofers and tilers. Builders' merchants typically have a wide range of stock, including bricks, blocks, lintels, timber, cement, aggregates, plasterboard and insulation.
They also sell a variety of tools and equipment, such as power drills, screwdrivers and saws. If you're thinking of starting a builders' merchant in the UK, there are a few things you need to know.
The job of a builders' merchant is to supply tradespeople with items they'll need to complete jobs. Throughout this article we will teach you all about what is required to run your own business venture within this industry.
How much competition will you face?
Do as much research as you can about how much competition there is for the product ranges you plan to stock.
Estimating demand
It is quite competitive for the independent merchant because of the way the industry is structured. As smaller, independent merchants cannot compete with national chains on price, they don't deal with large construction companies. A small local builder, plumber, roofer, or other tradesperson is usually an independent's customer.
Building materials have been stocked by national DIY chains in recent years in an effort to attract these types of customers. It is particularly important for B&Q to target trade customers, whereas Wickes is also popular with tradespeople. There is now quite a broad area of overlap in the items offered by DIY stores and small-to-medium sized builders' merchants, as many independent builders' merchants have begun carrying products that are attractive to consumers in the retail DIY market. Competitiveness has increased in the industry as a result of this.
Identify how many other local outlets sell the products that you intend to sell by researching the competition in your area. Look for niche specialists such as timber merchants, electrical wholesalers, and plumbers' merchants in addition to existing independent merchants and chain stores (particularly those with a Trade Point counter).
Identify the following:
Their products and prices
Whether they have adequate parking facilities for vans and whether they are accessible
How well they provide service and advice
Their staff's knowledge and helpfulness
Professionalism of the premises
Their customers
Their services, such as cutting, delivery, etc.
There have been a lot of closures at big DIY stores. You may be able to fill the gap created by any closures in your area.
The public may not be your target audience at all if you decide not to sell to them. Your potential customer base will be reduced, but you will establish a reputation as a serious supplier.
Which customers will your builders' merchant serve?
You may have both tradespeople and members of the general public as your customers, depending on the nature of your business. Your customers, however, will probably be mostly from the trade, including:
Builders
Roofers
Joiners
Plumbers
Other specialist tradespeople such as damp proofers
Businesses such as caravan parks
Independent builders' merchants primarily serve 'white van' jobbing builders and tradespeople.
Trade customers may choose to accept one or more of the following terms:
Account facilities, with up to 30 days credit
Trade discounts, of up to 20% (if goods are offered at retail prices)
Free delivery (within a certain area) of orders over a certain size
Sales promotions
Volume or loyalty discounts and/or retrospective rebates
If surplus goods are taken back into stock, consider your position. It is possible to charge a handling fee if you are prepared to do so.
Retail customers are likely to be among your customers as well. Members of the public couldn't shop with most builders' merchants in the past because they had a trade-only policy. It's now quite common for members of the public to be admitted. The DIY market has created a potentially quite lucrative market for building supplies merchants due to a growing demand for tools and materials.
Why will customers choose your builders' merchant?
If you want your business to succeed, you must make sure that enough customers choose it over the competition. You might find that your business can fill a gap in the market based on your market research. Your business may not offer equipment hire, which may attract customers to you over your competitors in your area.
It might be possible for your business to differentiate itself from your competitors by offering knowledgeable service and good advice. Keeping up with market trends will also enable you to provide your customers with useful information.
Research what customers want and whether you can provide particular goods or services that will attract customers before spending a lot of money on your opening stock. See what products and services local builders, roofers, and so on want by conducting a survey.
Check out future developments
Ideally, you should locate your outlet near ample parking that is easy to access. It is not generally important to have passing trade, but your business premises should be easily accessible by road and well connected. The plans for new road systems should not result in traffic bypassing your business, nor should parking restrictions be imposed.
What will your builders' merchant sell?
You will likely need to hold a large amount of stock in order to fulfil trade orders as quickly as possible so that your trade customers are satisfied.
Builders' merchants are traditionally known for selling 'heavy' products such as bricks and cement. Aside from decorating goods and ironmongery, you may also sell goods known as 'lightside' goods.
Depending on the types of customers you target, you may stock a wide range of products. The following are likely to be stocked by you:
Bathroom suites and fitted kitchens (you might display these in a showroom setting)
Building chemicals, including cement additives, wood-care products, and fillers
Flooring products
Hand tools, power tools and small plant
Heating appliances and accessories, including wood-burning and multi-fuel stoves
Heavyside building (or 'skin') materials, including bricks, glass, and roofing slates
Insulation materials
Ironmongery and plastics
Miscellaneous fixings and sundries, including polythene and roofing lead
Outdoor clothing, protective clothing and accessories
Painting and decorating supplies
Patio and driveway paving, fencing products
Plasterboard and other sheet materials
Plumbing supplies and sanitary ware
Ready-made joinery, such as staircases, doors, and window frames
Sand, gravel, hard-core (bagged or loose), cement, grout, and plaster
Tiles, slabs, concrete, and plaster mouldings (such as coving), and clay ware
Timber and timber products, such as plywood and chipboard
Stocking the following products could also be a good idea:
Casual clothing
Garden accessories and outdoor leisure goods
Furniture, lighting, accessories, and household items
Stock turnover should be carefully monitored, and anything approaching its sell-by date should be discounted. Some lines you stock may have a limited shelf life, so make sure you monitor your stock turnover carefully.
During peak periods, keep enough stock on hand to meet demand.
It is common for builders to call in first thing in the morning to pick up materials for the job, so you might consider offering cold and hot snacks and drinks.
The right image
Projecting the right image is important for your business. Your outlet may be appreciated more if you target trade customers only. Consider, however, making sure the premises offer a pleasant shopping experience toretail customers if they are also being targeted.
You should also make sure that the range of goods and materials you stock reflects the types of customers you aim to attract by following builders merchant sector trends. DIY customers will often look for cheaper alternatives to heavy duty 'professional quality' tools instead of paying the higher prices. A pile of materials in a yard may be acceptable to trade customers, but retail customers may need more attractive displays and creative merchandising.
Consider selling online
By having an e-commerce website, you can reach a wider audience and potentially sell abroad.
Promoting your builders' merchant
Your potential customers should be aware of the products and services you offer, regardless of the nature of your business.
Promoting your business can be accomplished in a number of ways:
Local newspapers and directories are great places to advertise
Make your outlet's website interactive, so customers will be able to see all the features it offers
Whenever possible, use social media, industry forums, and blogs
You could print leaflets and distribute them to local builders, roofers, and other construction contractors
Sponsor local sports teams or events
Price your products
Make a decision regarding your product's price. Here are some examples:
Take advantage of trade prices and offer them to retail customers
Trade prices are offered, and only trade customers are admitted
Trade customers may receive a discount (perhaps up to 20%) on retail prices
Your operating costs, including your own drawings, should be covered by the difference between the cost price and the selling price. Due to the highly competitive nature of the building supply sector, you will generally need to price your products competitively. You may be able to charge more if you plan to offer goods that your competitors don't.
Materials that are reliable and of good quality are generally desired by trade customers. Having a lower price than large DIY chains may be expected by retail customers.
You may be able to find suggested selling prices from the manufacturers and wholesalers who supply your stock. It is possible, however, that you will have to charge less than the list price due to competition in the sector.
Buy an existing builders' merchant business
Rather than starting a new business from scratch, you might consider buying an existing builders' merchant business. It is possible to buy a going concern that already has products, customers, regular sales, staff, premises, and equipment in place.
In the absence of the right skills and experience, including legal issues faced by merchants and financial expertise, buying a business can be a hazardous, expensive process. You should establish the true financial and trading position of the business in order to avoid paying a high price for it. Speak to an accountant before you place any offer to purchase a merchants, or ask the accountant to make a business plan for you if it's your objective to start a builders merchant from scratch.
Conclusion
Starting a builders merchant business in the UK offers a great opportunity to build a sustainable and profitable venture. With an extensive and fast-growing construction industry, capable of meeting the demands of both small-scale projects and ambitious projects like high rises, the UK is already one of the most attractive construction markets in Europe.
By targeting areas where there is demand for building materials, resources and advice on building, renovating or extending existing structures, entrepreneurs can seize this lucrative market with confidence. A builders merchant in the UK has the potential to become a highly recognised stockist with branches nationwide; offering exceptional products backed up by knowledgeable staff in order to fulfil any builder's requirements.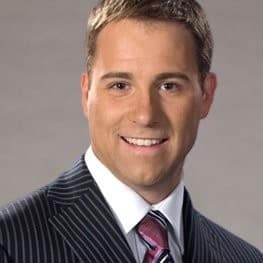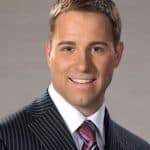 Seasoned professional with a strong passion for the world of business finance. With over twenty years of dedicated experience in the field, my journey into the world of business finance began with a relentless curiosity for understanding the intricate workings of financial systems.