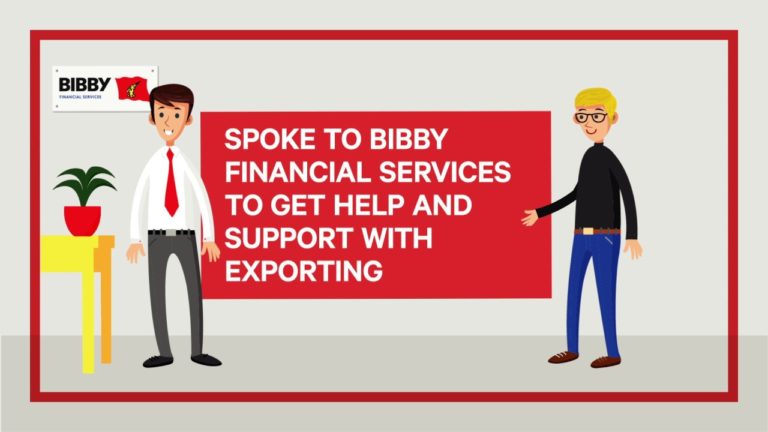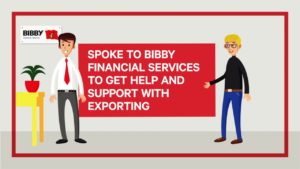 Bibby Financial Services or Bibby Factors as they are better know are a invoice finance lead business. They are driven by strong client relationships, close client contact and market insight.
Bibby have a relationship-based approach to supporting businesses means that we get to know you so that they can tailor our support to your current and future needs. 
Rather than a 'one-size-fits-all' approach, Bibby factors products and services are matched to your business needs, ensuring that we provide the right funding support to you. Bibby Financial Services believe in clients and their businesses and empower their local teams to make funding decisions.
Who are Bibby

Group

of Factors?
Bibby Financial Services (BFS) is a multinational corporation that provides financial services to small and medium sized enterprises (SMEs).
The company is a subsidiary of the Liverpool-based Bibby Line Group, which was founded in 1807 by businessman, John Bibby (1775-1840). Bibby Line Group operates across a range of industries including shipping, retail, marine, offshore and distribution
Bibby Financial Services was founded in 1982 during Sir Derek Bibby's chairmanship of the Bibby Line Group, a post he held from 1969 until 1992. Bibby Financial Services is the UK's largest independent invoice finance company and a trusted financial services partner to over 7,500 businesses in the country. Through their network of 18 local offices, with its headquarters located in Banbury, Oxfordshire.
Bibby handle annual client turnover of £5 billion and in 2016, we advanced more than £3.1bn to UK businesses, helping them to grow. Bibby Factors has more than 40 offices in 14 countries across Asia, Europe and America, including, Hong Kong, Singapore, Malaysia, India, Canada, France, Germany, Poland, Ireland and the UK.
What do Bibby Financial Services do?
Their wide range of experience enables us to help businesses unlock working capital for a range of requirements, including: cashflow funding, new equipment purchase, growth and expansion, overseas trade, management buy ins and buy outs, refinancing, corporate restructuring and mergers and acquisitions. They also provide specialist finance for businesses in the construction invoice factoring and recruitment sectors and offer foreign exchange services for those trading overseas.
Bibby Financial provide flexible and adaptable funding and foreign exchange services, helping businesses to grow in their domestic and international markets. The are driven by strong client relationships, close customer contact and in-depth market knowledge.
Types of finance offered by Bibby
Bibby offer a number of types of finance, they are a direct lender and they help businesses to free-up cashflow and unlock working capital for a range of scenarios, including growth and expansion, overseas trade and new equipment purchases.
Bibby Invoice Finance's range of solutions support management buy-ins and buy-outs, refinancing, corporate restructuring and mergers and acquisitions.
Bibby Invoice Factoring
Invoice Factoring from Bibby enables you to access the value of outstanding customer invoices before they are paid. We provide the funding and manage your credit control, chasing and collecting outstanding invoice payments which saves you time and money.
Some of the features and benefits of Bibby Financial Services' Business Invoice Funding.
Up 100% of our invoice value can be released
No setup fees
Pre-approved £50,000 funding limit
Available to businesses with an annual turnover below £300,000
Release cash against your invoices as you raise them
Access to funding within 24 hours
Optional credit management and bad debt protection
Online account management 24/7
No long-term contracts
Backed by their Service Promise
Bibby Financial Services has a range of invoice finance services which include Forward Finance that is designed to help new and small businesses that need funding to help them develop and grow. To be eligible for Forward Finance your business needs to have a turnover under £300,000.
Bibby Financial Services also offers invoice factoring and invoice discounting. These invoice finance services are suited to small businesses that have customers with longer payment terms that need to plug a cashflow funding gap. These services can release up to 90% of the invoice value within five days of your initial application and within 24 hours once set up.
Bibby

Invoice Finance Discounting
Invoice Discounting from Bibby provides the finance you need, but your credit control team remains in control of collecting payments against outstanding invoices. Bibby Invoice Discounting is almost exactly the same as Invoice Factoring, except you have full control of your Invoicing and Debt Collection. This financing solution is especially handy if you are looking to work with Bibby to improve your cash flow, while maintaining a level of control and independence in your process.
You are eligible for Invoice Discounting if you operate in the B2B sector, are financially viable,  and have funds tied-up in unpaid invoices with credit terms of 30-90 days. Bibby recommends that you have strong credit management and reporting tools, along with a stable management team, which would ensure that your collections process remains effective and low-risk. Bad Debt Protection is also available.
You have the option to choose between a 12 month contract, 24 month contract, or a flexible 30 day-notice rolling contract. Bibby Invoice Discounting also grants you access to their online platform, Bibby Connect, to manage your account and funding.
Trade Finance from Bibby

Financial

Services
Bibby Trade Finance is a funding and support solution for businesses buying goods for resale from UK or overseas suppliers. It bridges the cashflow gap between paying suppliers and receiving payment from customers, and provides support from a team of dedicated trade specialists.
Bibby Export Finance
Bibby Financial Services offers Export Finance as a funding solution for businesses that currently, or has plans to, trade overseas. It is a form of Invoice Finance in which you can access funding from invoices to international clients, which tend to take more time to settle due to cross-border barriers.
You will have the support of export specialists who can help you with complications that arise from international trade such as language barriers, currency exchange, and legal difficulties.
There is no upper limit to funding amount, and you have 24/7 access to an online account to manage your funds and invoices.
Bibby Forward Finance
Bibby Forward Finance is a product that is aimed at new or small businesses with an annual turnover under £300,000. This is a remarkably useful solution to improve cash flow, fund growth, and reduce problems caused by slow paying customers. This product allows for growth as it speeds up cash flow for new start SME's. You can receive up to 90% of your unpaid invoices or up to £50,000, within 5 days of submitting your application.
Forward Finance is ideal small business funding if you have customers on long payment terms, or who often don't pay on time, creating a cashflow gap. You can benefit from a cash boost and the peace of mind of a more predictable cashflow. It's a great funding option that allows you to manage your business more efficiently or if you want to grow to the next level. 
As long as your credit term is 30-90 days and you operate in the B2B sector, you will be able to access funds from your invoices, with no long term contracts or set-up fees. Bad Debt Protection is also offered, as is customary with Bibby Financial Services. This Forward Finance product from Bibby has help new start businesses with the cash flow solution they need. To get a Forward Finance Funding Line from Bibby it is simple for any start up business. Complete the enquiry form and we will do the rest.
Bibby Construction Factoring
Construction Finance is an Invoice Finance solution for contractors and sub-contractors with long client payment terms, who face difficulty in financing their current projects or take on other jobs. Working in the construction industry means upfront labour and materials costs that often need to be paid before you get paid for the job.
At the same time, you have the normal ongoing, day-to-day business costs to meet during the delivery of a project, which may take months or years to complete. Bibby construction finance is one of only a few lenders in the UK the offer this type of borrowing, 4Syte and Ultimate are also lenders in this space.
Long payment terms, late payments and uncertainty of what will be paid for completed works are some of the biggest challenges facing construction firms. If this sounds familiar, then Construction Finance can be one way to help you manage your cashflow and the day-to-day running of your business.
Should You Use Bibby Financial Services?
Bibby Financial Services is compatible with SMEs, even startups, from all industry sectors. They have focused solutions to meet the specific needs of your business. They can offer you a large pool of resources, with the personalised service of an independent company.
Their flexible contracts give you plenty of affordable options to find a plan that works for you, and you can access their local network of advisors in the UK for further assistance.
Furthermore, you can tailor and combine Bibby's solutions into something that suits your business. For example, if you trade internationally and have funds tied up in multiple invoices, you can combine Bibby's Invoice Factoring solution with their Foreign Exchange service. This allows you to receive immediate access to funds, and not lose money from currency fluctuations when you exchange your clients' payments.
Bibby Financial Services Costs and Fees
Bibby Financial Services offers a wide selection of solutions and contracts, which means that their associated fees will differ depending on your agreement with them.
Bibby's Invoice Financing solutions fees are typically 1.5-3% of your invoice value, with an additional service charge of 0.5-3% of your annual turnover. These will depend on a variety of factors such as your funding needs, industry, and business size.
Contact Bibby Financial Services to receive a more accurate quote of the costs and fees your business would face.
Example of a £350,000 turnover business
Service Fee= £350,000 x 1.25% = £4375
BDP= £350,000 X 1.03% = £3605
£350,000 – £7980 = £342,020
£342,020 X 80%(5.5755%) / 365 X 45 = £1880
Set Up Fee: £400
Total Cost = £10,260 without disbursements
Same day CHAPS Fee £25.00
Bibby Financial Services Review
This Bibby Financial Services Review gives this lender 4.8/5. Bibby Financial Services is the largest independent Factoring and Invoice Discounting provider in the UK, with 18 local offices throughout the kingdom to ensure that they help you find the right funding solution. They offer specialist finance for a wide range of industries, and have partnering institutions that can give invaluable advice for your business.
To sum up, Bibby Financial Services has flexible contracts and a variety of financing options that make compatible with a wide range of businesses, from startups to companies that trade internationally. Their eligibility requirements are relatively relaxed, as they prefer to discuss and understand your business before determining whether their solutions can help you.
Bibby Invoice Factoring Trading names
Bibby Factors Bristol Ltd

Bibby Factors International Ltd

Bibby Factors Ltd

Bibby Factors Scotland Ltd

Bibby Factors Sussex Ltd

Bibby Factors Yorkshire Ltd

Bibby Financial Services Ltd

Bibby Financial Services Ireland Ltd.
Bibby Head Office
3rd Floor,
Walker House,
Exchange Flags,
Liverpool,
L2 3YL
Bibby Factors Quotation
If you feel that Bibby Factors can support your business for Invoice Factoring, Invoice Discounting or Trade Finance please complete the online enquiry form. As a leading Business Funder get you preferential rates from Bibby Financial Services.
Do you think Invoice Funding from Bibby Financial Services may help your business to grow? Invoice Funding are a leading Commercial finance broker for Bibby Financial. We have negotiated preferential rates with Bibby Financial, which we pass on to our clients. Should you want to get a factoring quotation please complete the online enquiry. Once it is received a funding specialist will contact you and discuss your business funding needs.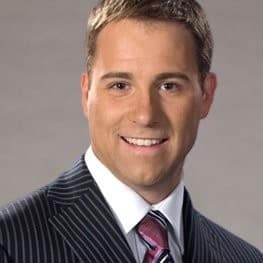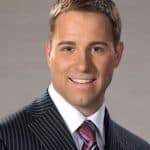 Seasoned professional with a strong passion for the world of business finance. With over twenty years of dedicated experience in the field, my journey into the world of business finance began with a relentless curiosity for understanding the intricate workings of financial systems.